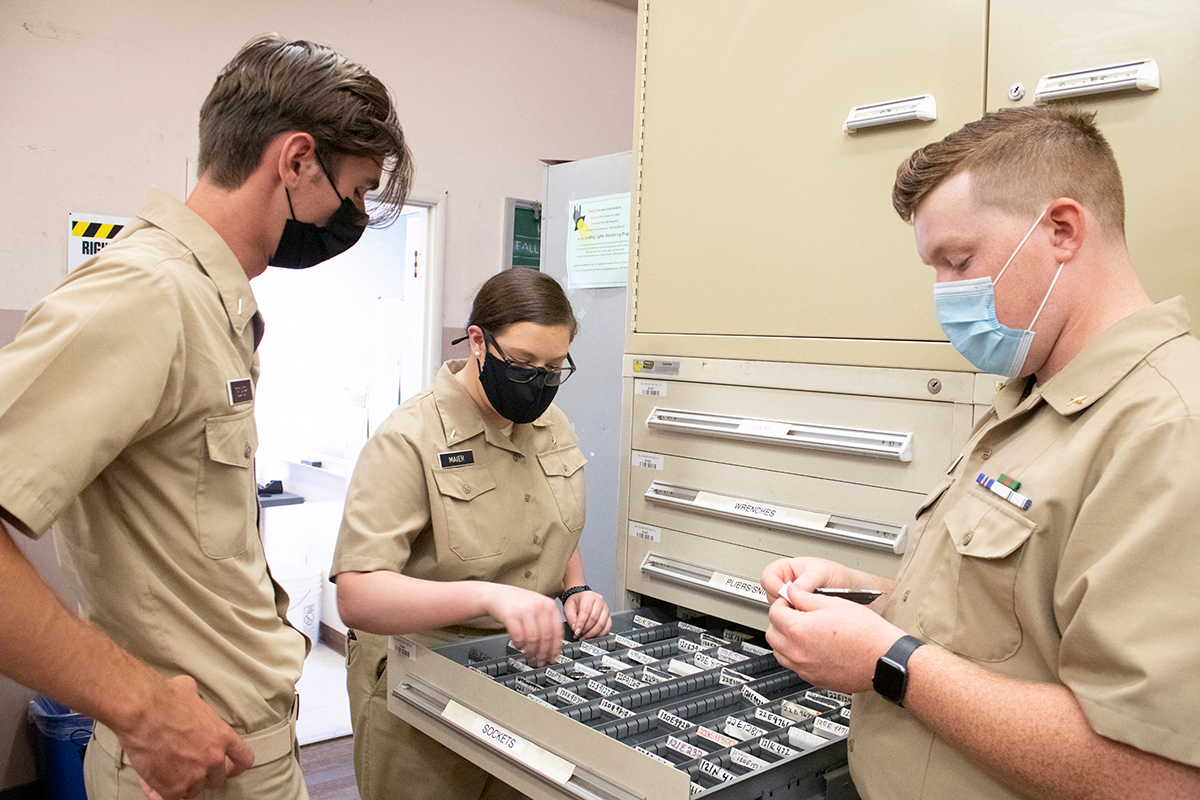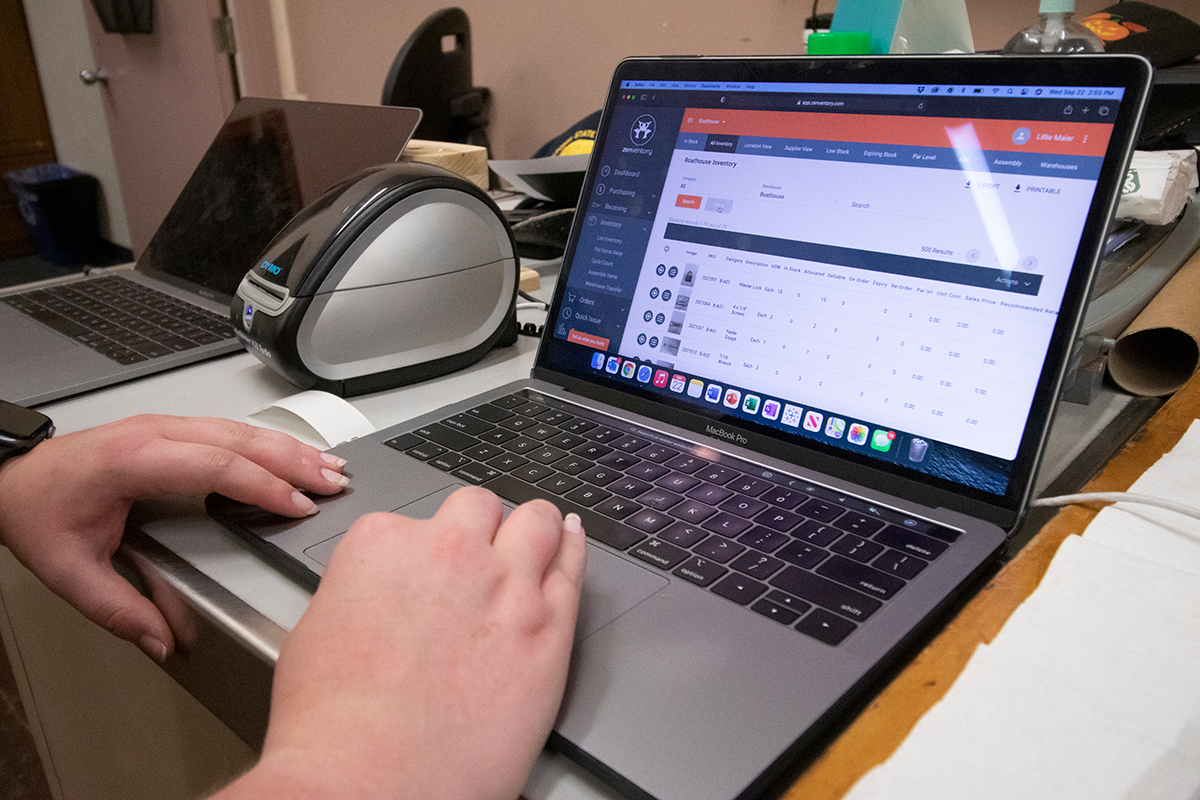 All Cal Maritime cadets are required to complete "watchstanding". The Deck and Engine programs conduct a "watch", required by the US Coast Guard, and is directly related to the skills used in industry. "Inventory Watch" creates an environment where International Business and Logistics cadets have an opportunity to also gain skills directly related to industry.
Using custom software, cadets will perform inventory management within a campus department. Inventory management includes working with vendors, receiving, put-away, and cycle-counts. Cadets will apply time management, organizational and communication skills as well as analyze discrepancies and solve problems. These practical, hands-on skills help our cadets stand above the competition, which is extremely beneficial when applying for their Co-Ops.
Concepts learned in the classroom are directly applied to a real-life situation, which is operating a department for an actual business. Through Inventory Watch, faculty could choose to integrate processes with courses in Accounting, Operations Management, Procurement & Negotiations, Inventory & Material Management, Strategic Supply Chain, and even Project Management. In addition, Inventory Watch allows cadets to think more strategically about how the operation can be improved. All IBL cadets have an opportunity to gain a better understanding of the role of proper inventory management throughout a company.
Per Dean Maier, "industry has been very excited about the concept and very pleased with results so far". Based on the progress, the program may be able to expand to other areas of campus and in-depth negotiations are occurring with external partners as well.
Cadets serve in specific roles to support inventory management. The Senior Operations Manager oversees the overall process and creates the workplans for each "watch". The Enterprise Resource Planning (ERP) Analyst adds new SKUs into the ERP system and the Inventory Clerk completes cycle counts. All roles collaborate on process improvements to ensure an efficient and effective inventory system.