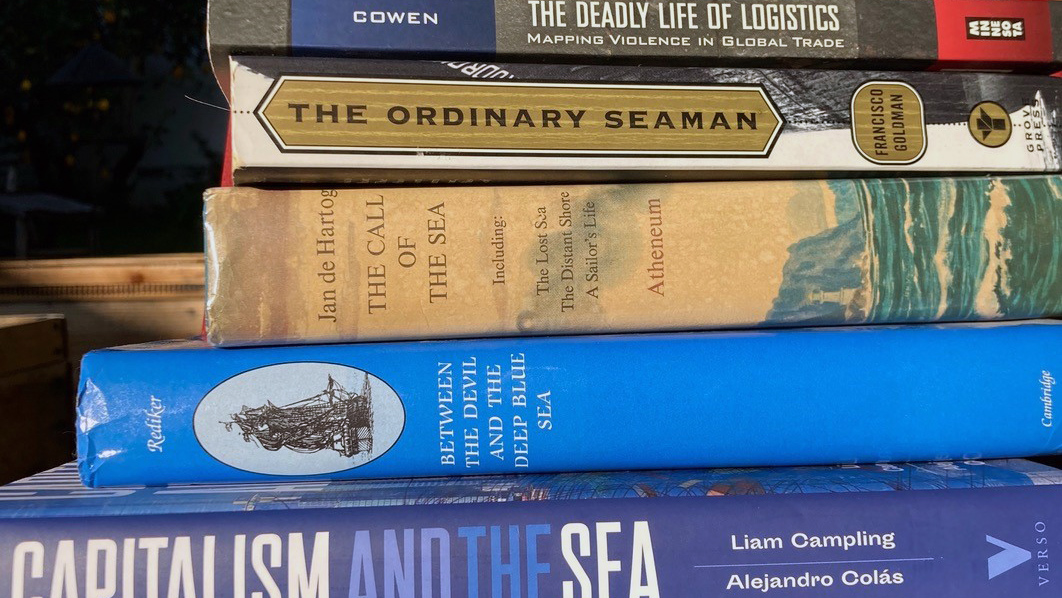 Mar 29, 2021
If the 25 Indian mariners aboard the Ever Given, stuck in the Suez Canal since last week had any downtime at all they were probably not reading sea stories....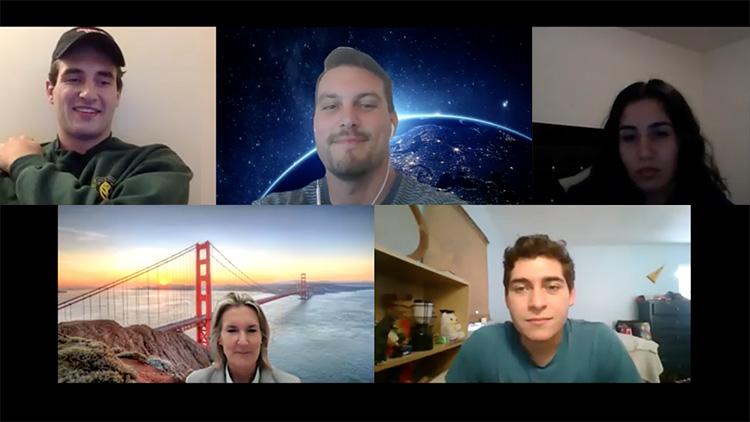 Mar 11, 2021
Cal Maritime Health Educator Angeli Acosta was already a fan podcasts -- which she enjoys while commuting or working out--when she realized that she could do more than just listen to them. She could create them....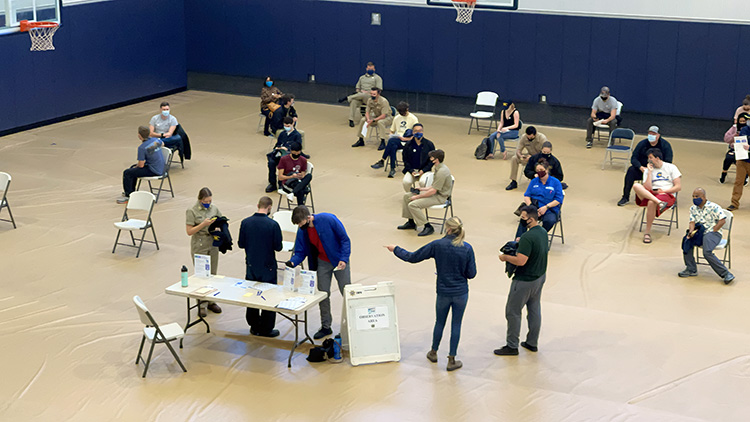 Mar 8, 2021
Hundreds of Cal Maritime cadets, faculty, and staff turned up to receive a vaccine to protect them against Covid-19 on Monday, March 8....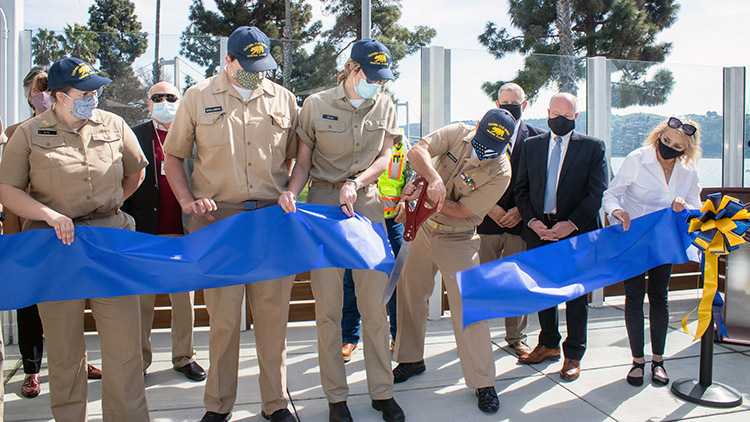 Mar 2, 2021
Tuesday marked the grand opening of Cal Maritime's newest dining addition, the Marketplace....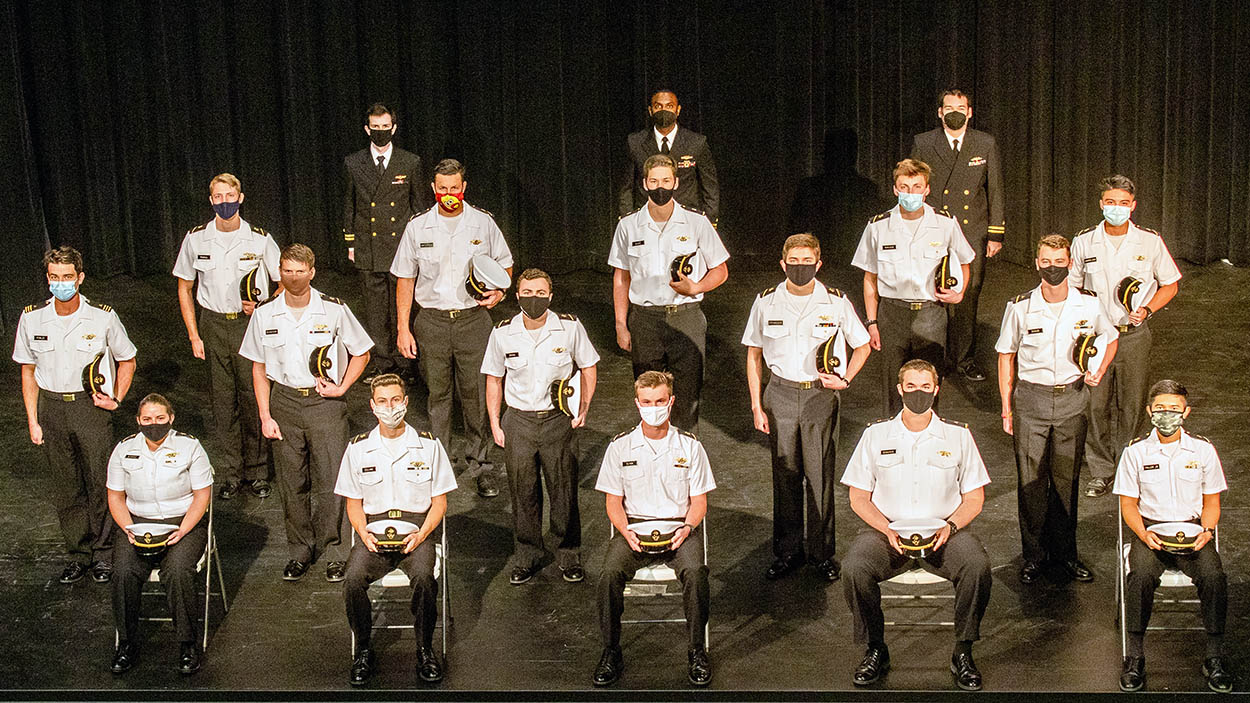 Mar 1, 2021
In a small ceremony that was live-streamed for parents, friends, and the community, fourteen Cal Maritime midshipmen received their pins Friday, February 26th as part of their initiation into the Strategic Sealift Officer (SSO) program....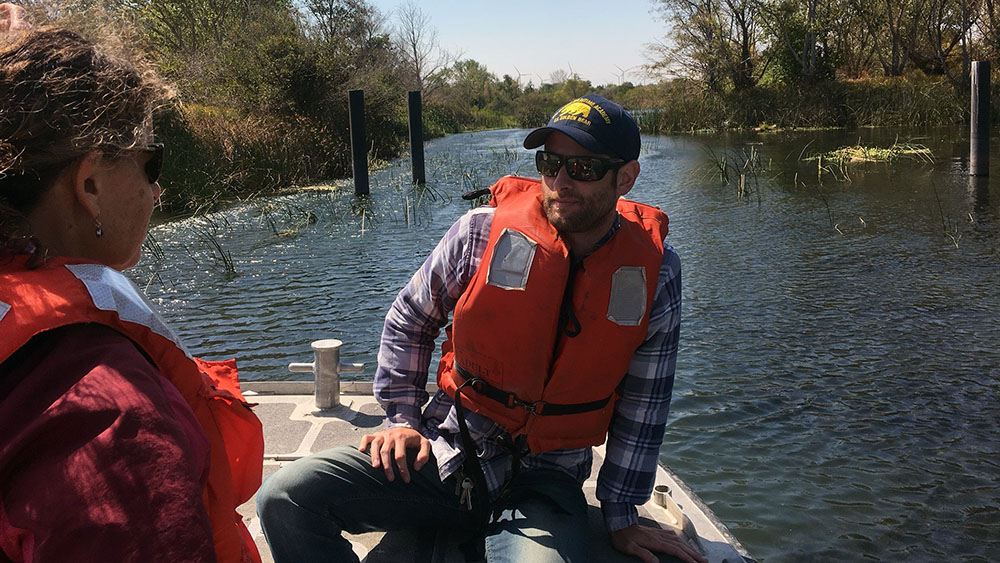 Feb 25, 2021
This spring Dr. Alex Parker, associate professor of oceanography at Cal Maritime, will team up with researchers from San Francisco State University and the University of Maryland on a two-year study....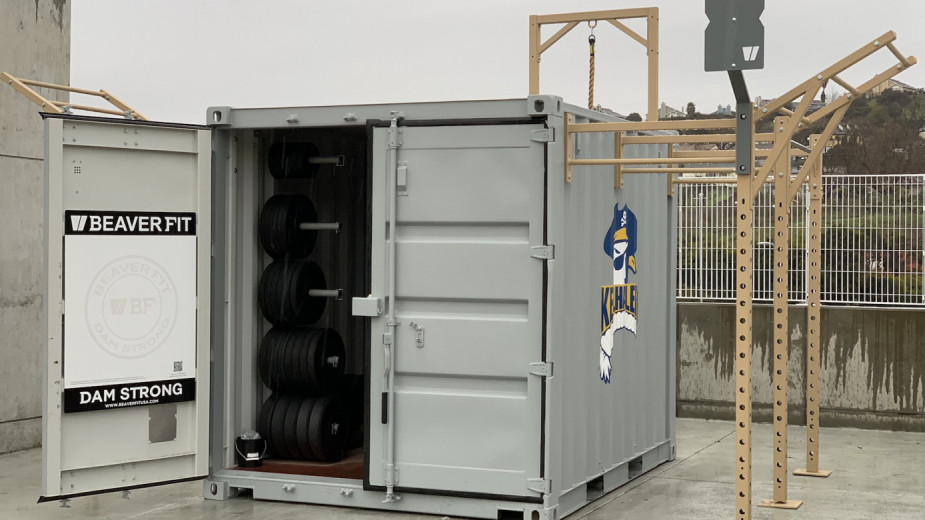 Feb 12, 2021
Cal Maritime cadets and athletes will soon have a new way to work out while staying safe....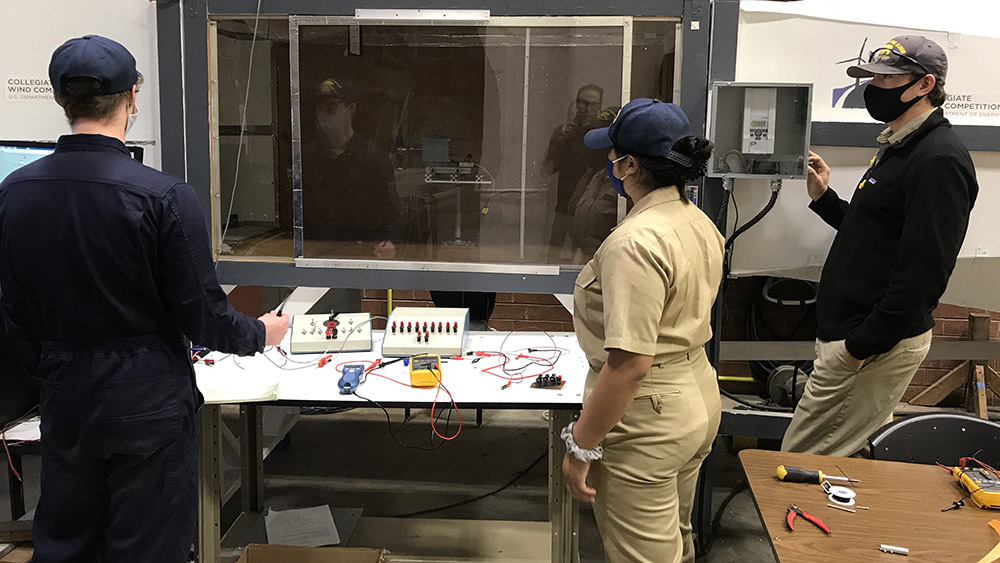 Feb 10, 2021
Cal Maritime's Collegiate Wind Competition Team is accustomed to obstacles, so it wasn't about to let a pandemic get in its way....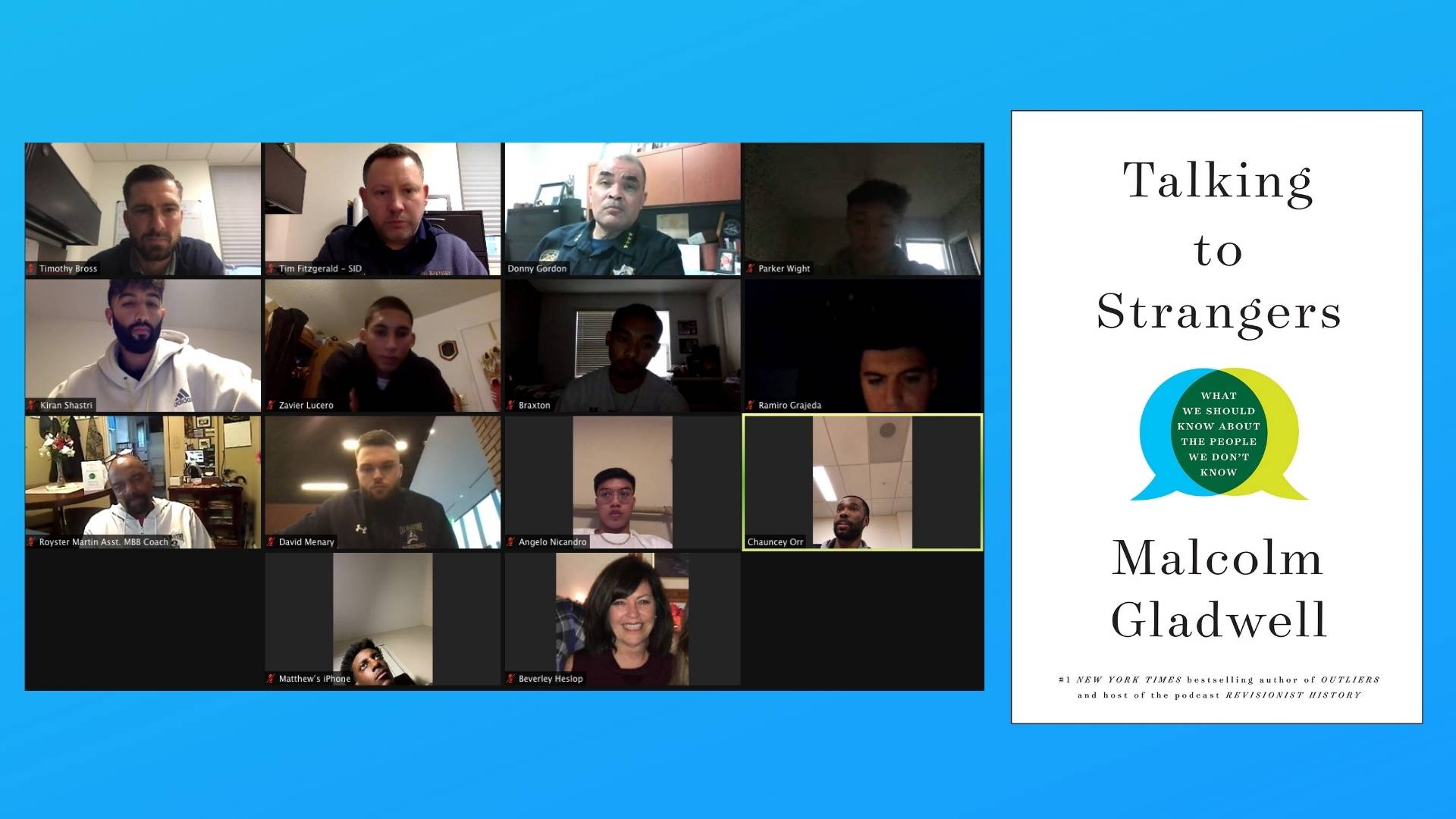 Feb 10, 2021
Rarely does a college basketball team's offseason program include a conversation about a Malcolm Gladwell book with the chief of the campus police department. But this winter, the Cal Maritime Men's Basketball Team did just that....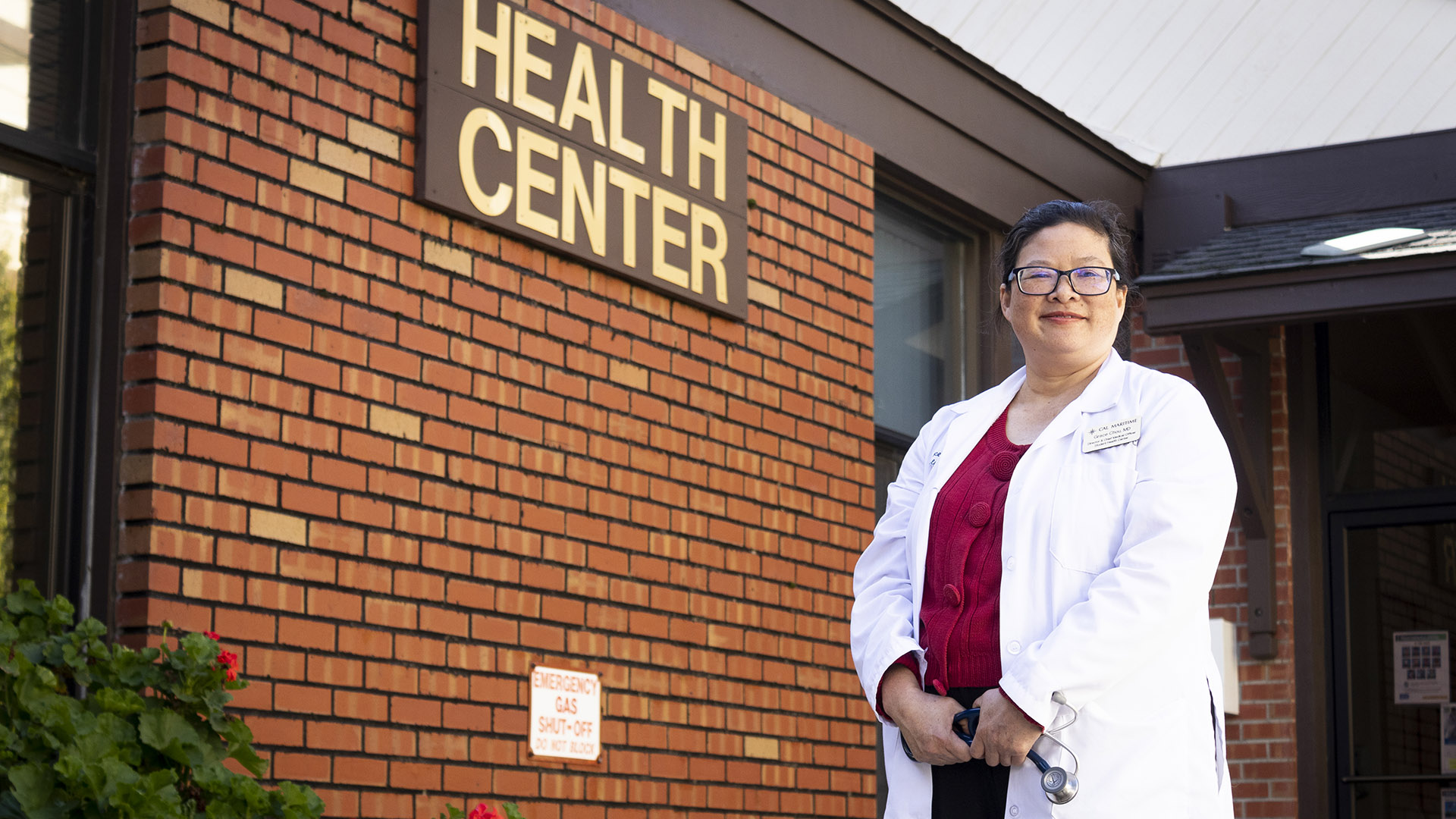 Feb 2, 2021
Starting a new job in the middle of a global pandemic is an interesting challenge for any new employee, but what if your job is to care for the health of your community? That's exactly what Dr. Grace Chou is experiencing as she joined Cal Maritime in the fall of 2020....