For four days in early March, eight cadets competed in a variety of committees covering topics ranging from the Three Kingdoms Period in China to the Mexican Revolution to the modern-day impact of the digital world at a Model UN (MUN) conference. While the conflict in Ukraine dominated the news, these cadets reached back in history and discussed current events as they researched, wrote position papers, devised elaborate behind-the-scenes plans, and spoke out in favor of their ideas alongside hundreds of other delegates from over two dozen different schools.
Junior Michael Guerra, who is a double Global and Maritime Studies/Business Administration major, found it to be one of the highlights of his college career so far. "It was amazing to engage with such enthusiastic people from all over the country who were so energetic and creative with how they tackled the issues we were given," he shared. "Through my simulation, I was able to help draft a new Mexican Constitution in the midst of the Mexican Revolution while also defending our territory from the rival faction. "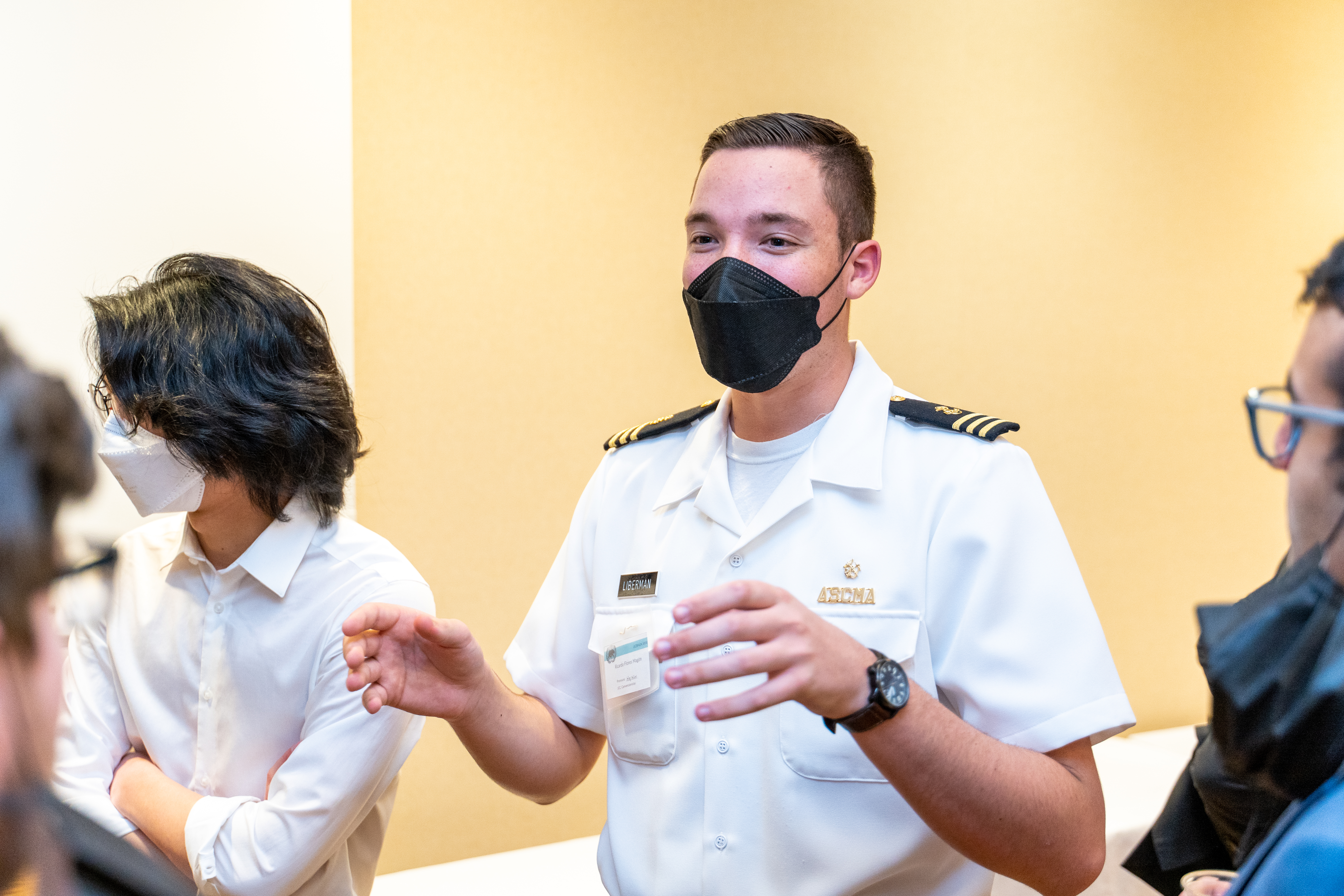 Travis Liberman '23, converses with MUN Conference attendees.
Travis Liberman, also a junior and GSMA major found it just as memorable. "It was an excellent opportunity for our club to meet like-minded students interested in International Relations from top universities around the United States and -- even the world! I highly encourage MUN to anyone interested in improving leadership skills, developing public speaking techniques, and expanding problem-solving skills," he said.

Professor Chris Chiego is the Model UN's advisor, and hopes that the experience will generate more interest in the club going forward.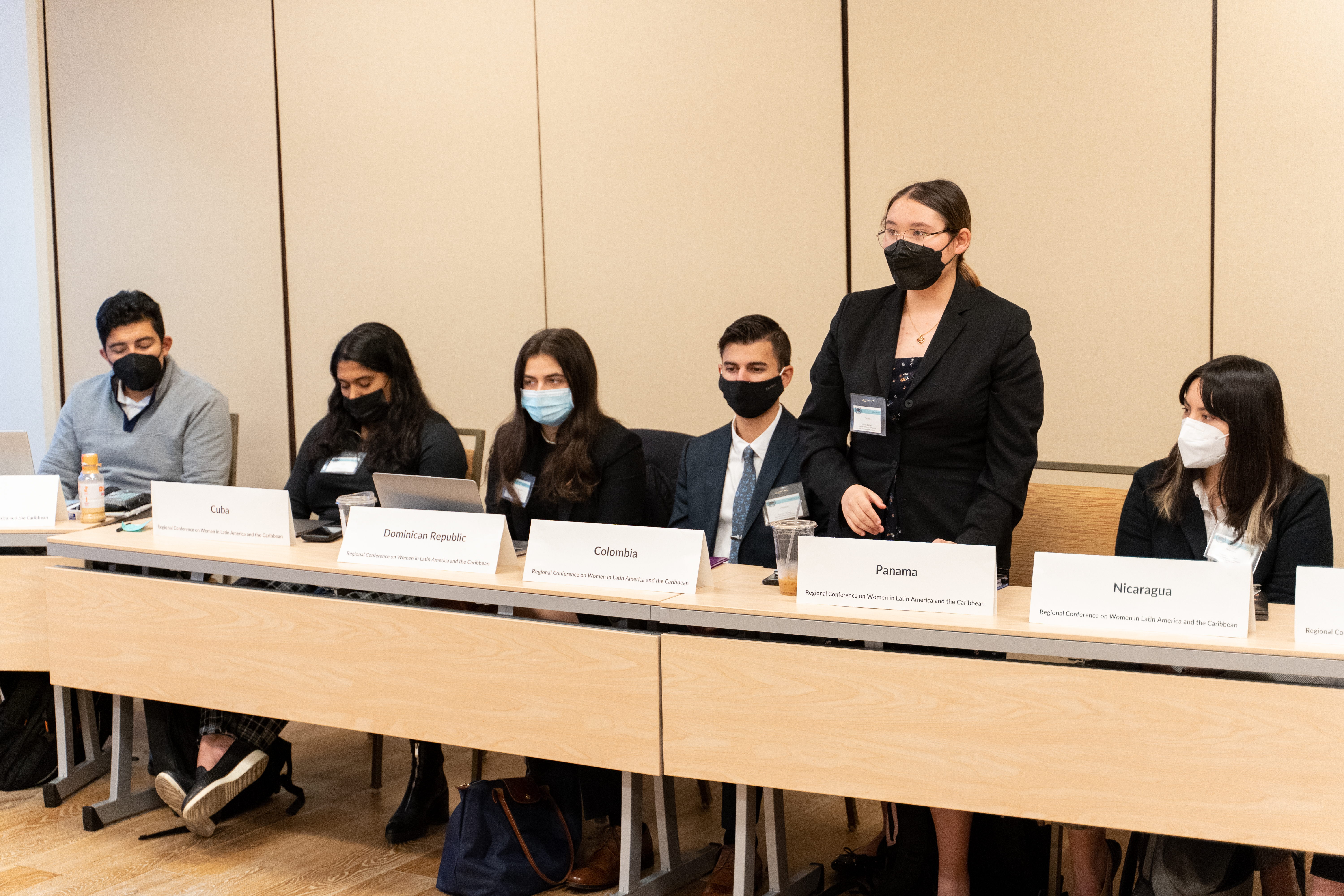 Stacey Kasai '24 "represents" Panama during an activity at the MUN Conference.
"The cadets fully embraced the challenge and competed at the highest level against students from all over the world," said Chiego. "They learned an enormous amount of material in a short period of time and did all of that on top of their regular schoolwork and activities. I look forward to more MUN conferences in the future and welcome any cadets interested in a hands-on experience with international politics and negotiations to join the team."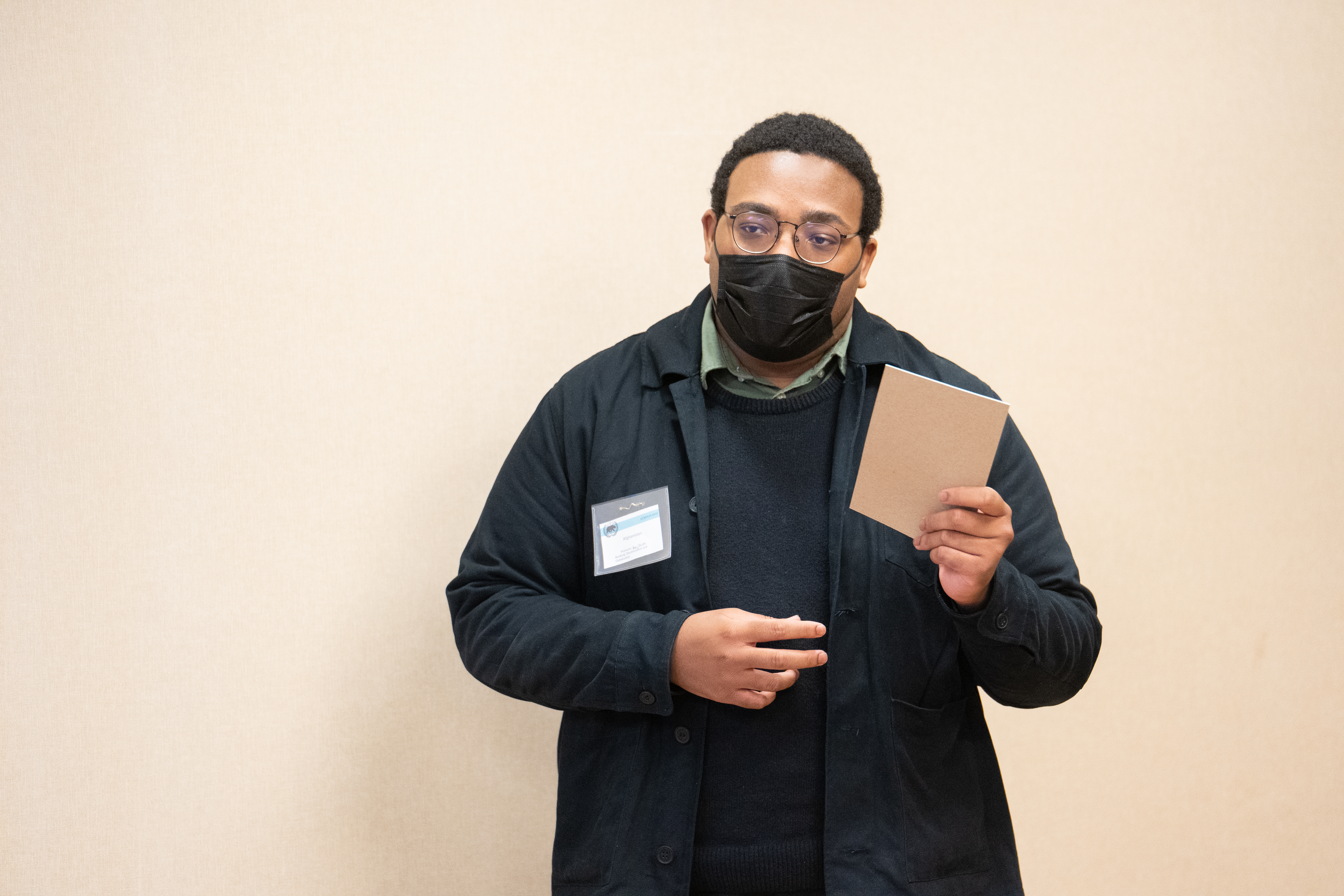 William Yates '22, practices his pitch during a break at the MUN Conference.
Future plans include attending additional conferences each year and potentially hosting a conference at Cal Maritime.
ABOUT CAL MARITIME
Established in 1929, California State University Maritime Academy is the only degree-granting maritime academy on the West Coast. Located in Vallejo, California, the campus serves nearly 1,000 students and offers undergraduate degrees preparing students for careers in engineering, transportation, international relations, business, and global logistics. The new oceanography degree program launched in the fall of 2020. Cal Maritime also offers a master's degree in Transportation and Engineering Management, as well as a number of extended learning programs and courses.