Diversity, Equity, and Inclusion (DEI) Council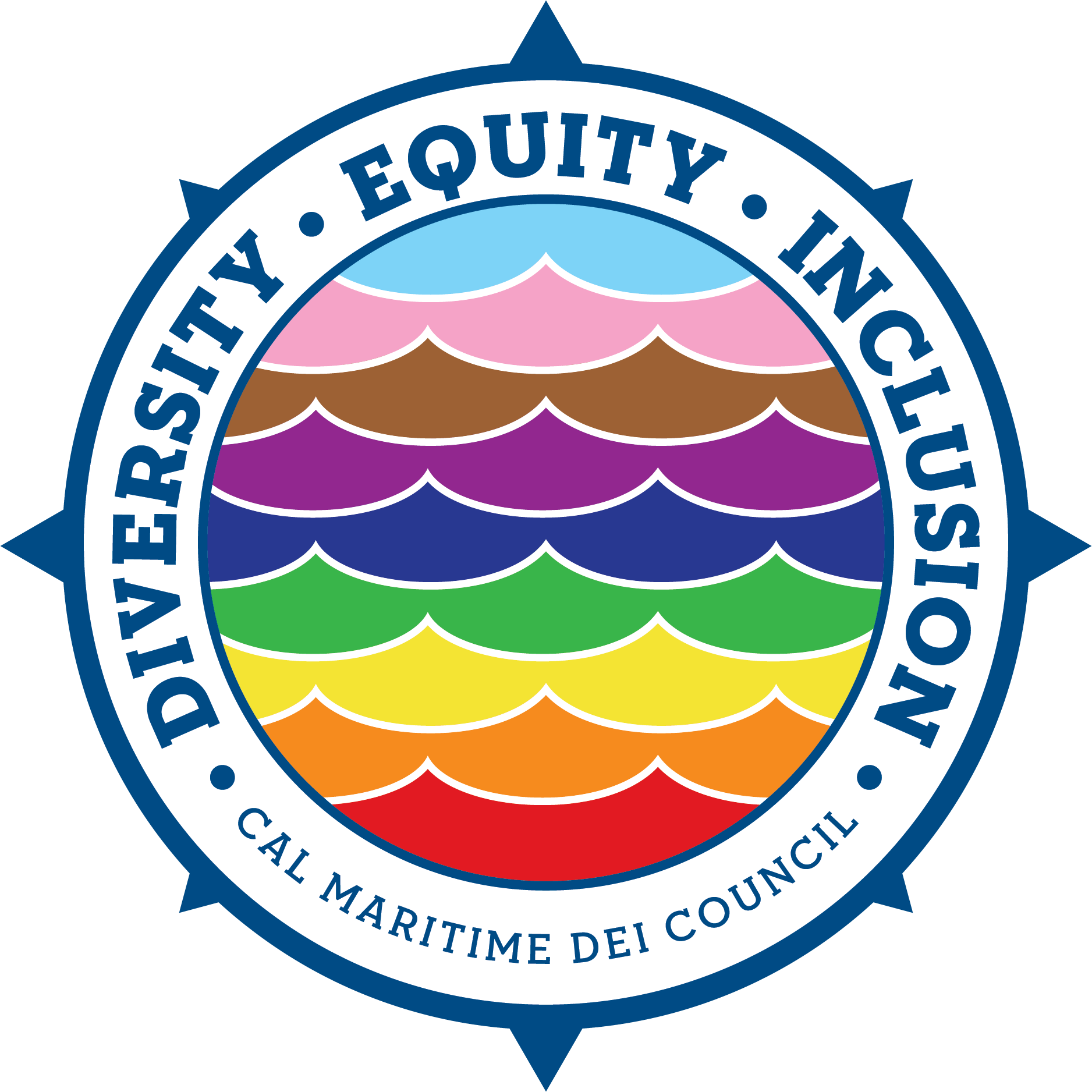 Cal Maritime is inextricably linked to a mutually dependent, multicultural global maritime community. As an institution devoted to excellence in education, we acknowledge our special responsibility to "walk the talk" and to teach our cadets the skills necessary to thrive in their chosen profession. Our graduates' ability to interact with people of diverse backgrounds and viewpoints will be a direct reflection of our culturally rich and dynamic learning environment.
To achieve this goal, our faculty and staff promote welcoming, respectful, and ethical behavior in every aspect of our community life. We expect everyone to respect the inherent dignity of others. We recruit and retain students, faculty and staff of increasingly diverse backgrounds. We understand and value each individual's unique contributions to society. We challenge stereotypes and advance a mature and thoughtful global perspective.
Civility, respect, creativity and collaboration naturally flow from a culture that values diversity. Through our collective behavior, the Cal Maritime campus community will continue to build and sustain this culture of global awareness through intellectual learning and leadership development to forge the bonds of common understanding essential to our nation's future.
Principles of Community
California State University Maritime Academy is committed to promoting an environment that supports every member of our community in an atmosphere of mutual respect, fairness, cooperation, professionalism and leadership. Cal Maritime expects that every campus member will practice the following Principles of Community.
We affirm each individual's right to dignity and strive to maintain a climate of respect and justice as cornerstones of our campus community.
We are a community comprised of individuals with multiple cultures, lifestyles and beliefs. We celebrate this diversity for the breadth of ideas and perspectives it brings.
We embrace open and equitable access to opportunities for learning and development as our obligation and goal.
We affirm the right to freedom of expression. We promote open expression of our individuality and our diversity within the bounds of courtesy, sensitivity, confidentiality and respect.
We believe that active participation and leadership in addressing the most pressing issues facing our local and global communities are central to our educational mission.
We acknowledge that our society carries historical and divisive biases, and we promote awareness of these biases through education and constructive strategies for resolving conflict.
We are committed to the highest standards of civility and decency toward all. We are committed to promoting and supporting a community where all people can work and learn together in an atmosphere free of bias and discrimination.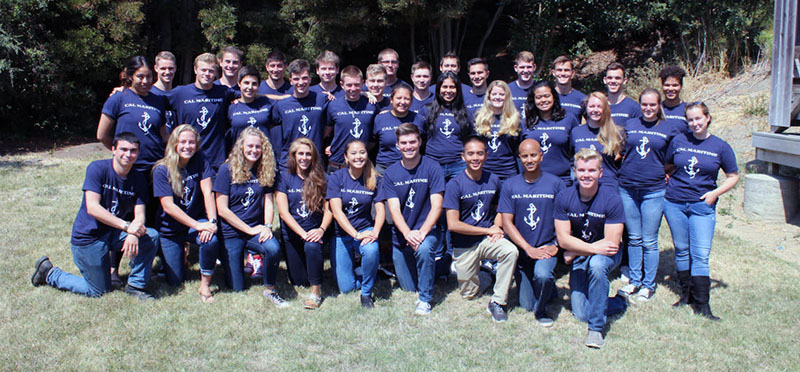 History
2006: President Eisenhardt forms a Diversity Task Force to assess diversity on campus and make recommendations to improve diversity-related outcomes
2009:
June: The Western Association of Schools and Colleges (WASC), Accrediting Commission for Senior Colleges and Universities, issues a letter to President Eisenhardt that is in response to an accreditation review and site visit. The letter recommends improving recruitment of diverse students and faculty as well as making the campus climate more welcoming for all stakeholders.
Start of the Fall semester: The Committee on Unity and Diversity is formed.
December: Report of the Committee on Unity and Diversity is issued. Many recommendations are made including for assessment, curriculum changes, leadership programs, training, publicity, and more.
2010: Principles of community are created; name changed to Unity Council.
2012: President Cropper establishes a new Unity Council charter .
2021: The Council is renamed the Diversity, Equity, and Inclusion (DEI) Council with a newly revised charter that focuses on 3 key aspects - dialogue & programming, education & training, and climate assessment & policy.
2022: The Council now has a faculty co-chair.
Members 2023
Council Co-Chairs: Meagan Nance* & Julie Simons
Members:
| | |
| --- | --- |
| Josie | Alexander |
| Laurie | Borchard |
| Sianna | Brito |
| Siobhan | Case |
| Elba | Cruz* |
| Vineeta | Dhillon* |
| Marie | Ekmekjian |
| Marie | Hernandez |
| Monica | Heuer |
| Michael | Martin* |
| Bets | McNie |
| Tom | Oppenheim |
| Huck | Parra |
| Amy | Parsons |
| Rhonda | Pate |
| Aparna | Sinha |
| Mele | Tuimaunei |
| Angel | Warren |
*Ex Officio Members
Charter
The DEI Council charter was revised to focus on climate assessment and policy, education and training of campus personnel, and dialogue and programming for members of the campus community.
3/28 (Tueday) @ 4 pm: Inaugural Meeting of the Black Student Association in the Faculty Lounge.
3/29 (Wednesday) @ 5 pm: Girls on the Run 5k run/walk at the PEAC.
4/3 (Monday) @ 4 pm: Inclusive Excellence Strategic Planning Meeting on Zoom.
4/22 (Saturday): Cal Maritime Day
The DEI Council typically meets every month. In Spring 2023, our meeting times are 11-12 PST on Mondays, primarily on Zoom.
2022-23 meetings:
3/27/23 (Topp Room or Zoom)
2/20/23
2/6/23
12/21/22: Kick-Off Meeting
Prior meeting notes:
Policies
View a complete list of Cal Maritime Campus and Departmental Policies.
Non-discrimination and Affirmative Action Plan
Cal Maritime complies with federal and state laws relating to non-discrimination, affirmative action, and accessibility for individuals with disabilities.
In accordance with its commitment to equal opportunity and affirmative action, Cal Maritime has developed a written affirmative action plan, which the University applies to ensure the CSU systemwide policy and guidelines on nondiscrimination and affirmative action are accomplished (see Executive Orders 1096 and 1088). The most recent Affirmative Action Plan is available here.
Applicable Policies for Employees
CSU Executive Order 1088—Systemwide Guidelines for Affirmative Action Programs in Employment
CSU Executive Order 1096—Systemwide Policy Prohibiting Discrimination, Harassment and Retaliation Against Employees and Third Parties and Procedure for Handling Discrimination, Harassment and Retaliation Allegations by Employees and Third Parties
CSU Executive Order 926—The California State University Board of Trustees Policy on Disability Support and Accommodations
Applicable Policies for Students
CSU Executive Order 1111 - The CSU Board of Trustees Policy on Disability Support and Accommodations
CSU Executive Order 1095—Implementation of Title IX, VAWA/Campus SaVE Act, and Related Sex Discrimination, Sexual Harassment and Sexual Violence Legislation
CSU Executive Order 1097—Systemwide Policy Prohibiting Discrimination, Harassment and Retaliation Against Students and Systemwide Procedure for Handling Discrimination, Harassment and Retaliation Complaints by Students
CSU Executive Order 1098—Student Conduct Procedures
International Policies, Treaties, Protocols, and Declarations of Diversity and Human Rights
The United Nations—Universal Declaration of Human Rights
UNESCO Universal Declaration on Cultural Diversity
Contact Us
The DEI Council welcomes and values feedback from members of the campus community. Please direct any comments or concerns directly to the council via email (DEICouncil@csum.edu)