ABOUT US
Chair's Statement
President's Statement
Cal Maritime is inextricably linked to a mutually dependent, multicultural global maritime community. As an institution devoted to excellence in education, we acknowledge our special responsibility to "walk the talk" and to teach our cadets the skills necessary to thrive in their chosen profession. Our graduates' ability to interact with people of diverse backgrounds and viewpoints will be a direct reflection of our culturally rich and dynamic learning environment.
To achieve this goal, our faculty and staff promote welcoming, respectful, and ethical behavior in every aspect of our community life. We expect everyone to respect the inherent dignity of others. We recruit and retain students, faculty and staff of increasingly diverse backgrounds. We understand and value each individual's unique contributions to society. We challenge stereotypes and advance a mature and thoughtful global perspective.
Civility, respect, creativity and collaboration naturally flow from a culture that values diversity. Through our collective behavior, the Cal Maritime campus community will continue to build and sustain this culture of global awareness through intellectual learning and leadership development to forge the bonds of common understanding essential to our nation's future.
Principles
California State University Maritime Academy is committed to promoting an environment that supports every member of our community in an atmosphere of mutual respect, fairness, cooperation, professionalism and leadership. Cal Maritime expects that every campus member will practice the following Principles of Community.
1. We affirm each individual's right to dignity and strive to maintain a climate of respect and justice as cornerstones of our campus community.
2. We are a community comprised of individuals with multiple cultures, lifestyles and beliefs. We celebrate this diversity for the breadth of ideas and perspectives it brings.
3. We embrace open and equitable access to opportunities for learning and development as our obligation and goal.
4. We affirm the right to freedom of expression. We promote open expression of our individuality and our diversity within the bounds of courtesy, sensitivity, confidentiality and respect.
5. We believe that active participation and leadership in addressing the most pressing issues facing our local and global communities are central to our educational mission.
6. We acknowledge that our society carries historical and divisive biases, and we promote awareness of these biases through education and constructive strategies for resolving conflict.
7. We are committed to the highest standards of civility and decency toward all. We are committed to promoting and supporting a community where all people can work and learn together in an atmosphere free of bias and discrimination.
History
2006: President Eisenhardt forms a Diversity Task Force to assess diversity on campus and make recommendations to improve diversity-related outcomes
2009:
· June: The Western Association of Schools and Colleges (WASC), Accrediting Commission for Senior Colleges and Universities, issues a letter to President Eisenhardt that is in response to an accreditation review and site visit. The letter recommends improving recruitment of diverse students and faculty as well as making the campus climate more welcoming for all stakeholders.
· Start of the Fall semester: The Committee on Unity and Diversity is formed
· December: Report of the Committee on Unity and Diversity is issued. Many recommendations are made including for assessment, curriculum changes, leadership programs, training, publicity, and more.
2010: Principles of community are created; name changed to Unity Council
2012: Unity Council charter established
2013: Unity Council charter revised
2013-present: Unity Council meets monthly to meet the purpose outlined in the charter
Members (2018 – 2019)
Executive Committee: Sharon Culpepper, Elaine Kociolek, Ian Wallace (chair), Tyrone Wise, Frank Yip
Members: Josie Alexander (not pictured), Nathalie Calderon, Eli Couvillon, Ronald Dupree, Tari Houston-Collins, Nipoli Kamdar, Jessica McGinley, Demetra Miller (not pictured), Amber Morley, Amy Parsons, Andres Ramirez, Fatima Rios, Aparna Sinha, Ingrid Williams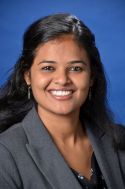 Meeting Minutes