2017-18 Events
Hispanic Heritage Month (September 15-October 15)
LGBT History Month (October) and National Coming Out Day (11th)
African American History Month (February)
Other Events in 2017-18
International Day
Black History Month Events
SPECIAL EVENT PARKING:
A valid parking permit is required at all times. Cal Maritime campus parking is a limited resource and parking regulations must be adhered to at all times. All visitors who park on this campus must properly display a valid permit appropriate for the parking lot and parking space. Please adhere to the specific rules on signs at the entrance of all lots and the signs within each lot to avoid being cited. Disabled spaces in any lot must display a valid DMV disabled placard/plate.
Parking Lots
Monday-Friday - Guest vehicles to park in Lot-B (located across from Administration Building), Lot-D (waterfront), Lot-O (entrance to campus), or Lot-A but only after 5pm. Please note, Lot-A is restricted M-F, 8am-5pm for employee parking, visitors of the President and Foundation Members only.
Weekends – Guest vehicles to park in all lots, excluding restricted spaces.
Parking Rates
Pay and Display: Permit machines are available in Lot(s) B, D, J, L, M & O. All machines will accept credit/debit cards and Lot(s) B, L & O accepts cash up to $8.00, no coins.
Permit Rates: $3 for two (2) hours, $5 for four (4) hours, $7 all day.
Black History Month Resources:
Current Events / Hot Topics
Trump Administration to 'wind down DACA'; DACA resources and updates; Chancellor White's Memo, a letter from CA Education Leaders, and University of California sues Trump adminustration on unlawful repeal of DACA program.
(844) 411-DACA (3222) - a toll-free bilingual hotline from the NALEO Educational Fund that provides callers with "real-time" information, and referrals to legal resources in their communities. The hotline's hours are 11:00 am – 8:00 pm EDT
Google employee's leaked anti-diversity memo sparks evaluation of tech culture. Further reading...
A research summary by Rosalind Barnett and Caryl Rivers: "We've studied gender and STEM for 25 years. The science doesn't support the Google memo."
● Articles in technology-heavy online magazines that cite the key research and researchers:
○ "Science doesn't explain tech's diversity problem -- history does" (Jeong & Becker, 2017)
○ "The actual science of James Damore's Google memo" (Molteni & Rogers, 2017).
● A personal essay by Cynthia Lee: "I'm a woman in computer science. Let me ladysplain the Google memo to you.".
Know Your Rights - Supporting Undocumented Students and Mixed Status Families
Watch a Know Your Rights Video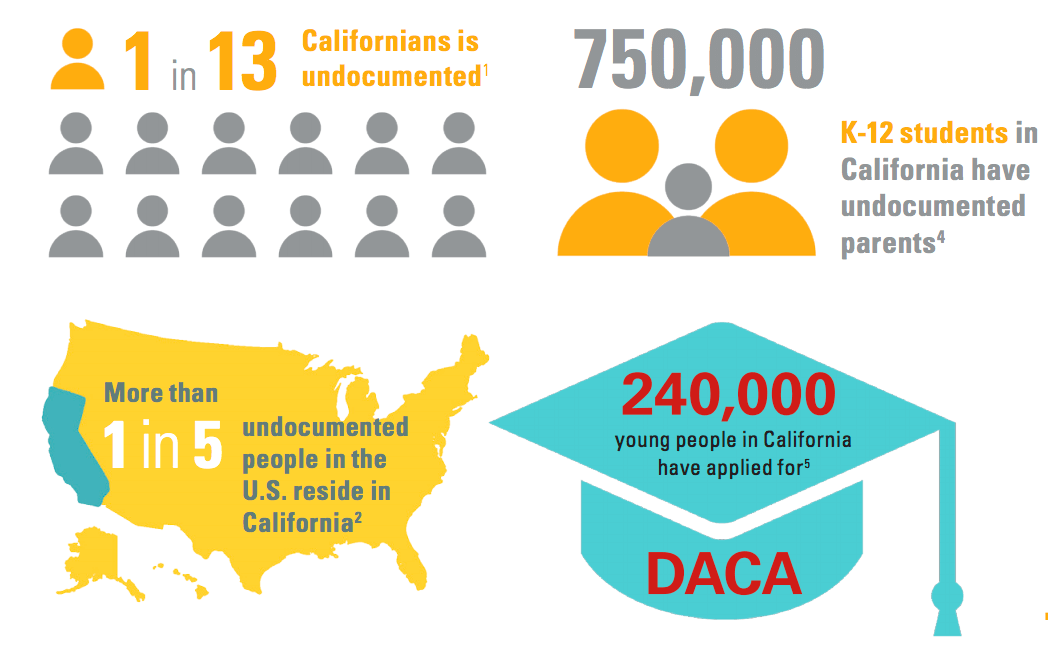 EVENTS 2017-18
Real Talk – A student-based open forum for discussion and dialogue in relation to current events such as DACA, Black Lives Matter, LGBT Rights and transphobia, as well as civil liberties and how students on campus may be/have been affected.
Join us this Thursday (Sept 28) at 11am in Peachman for this important and timely event.
Anthony Ocampo, PhD, Invited Speaker for Orientation Week 2017
A big Unity Council THANK YOU to Dr. Anthony Ocampo for a wonderful address to the incoming class of Cal Maritime during Orientation Week 2017. According to a members of the Cal Maritime community,
"The speaker is Rizza today was 100% excellent – the best I've heard since being here. The room was packed and he had great rapport with everyone... This was the place to be on campus today... Good work, Unity Council, in getting this speaker!".
A special thanks also to Mayor Bob Sampayan for delivering open remarks to the incoming class and campus community as well as to Vallejo Councilwoman Rozzana Verder-Aliga and Vallejo Filipino-American Historian and Scolar Mr. Mel Orpilla for both participating in the Q&A.
SPECIAL EVENT: Orientation Week Invited Address, Dr. Anthony Ocampo
Friday August 25th, 9am in Rizza Auditorium
Orientation week invited speaker, Filipino American scholar, Dr. Anthony Ocampo. Author of the Latinos of Asia, Dr. Ocampo is a scholar and writer who focuses on race, immigration, and LGBTQ issues. He is a sociology professor at Cal Poly Pomona and a Ford Foundation Fellow. He will address the incoming class of Cal Maritime cadets. Presentation to be followed by Q&A. Special guests to be announced.
Civil Rights 101 Training
The Latino Club in partnership with the Unity Council hosted a Civil Rights 101 training (Wednesday September 20th, 1530-1730 in Compass Room #1) that provided participants a basic understanding of the history of civil rights in the United States and covered current civil liberties issues. Thank you to Zahra Billoo and CAIR SF (https://ca.cair.com/sfba/about/our-staff-interns/) for a great Civil Rights 101 training.
Purpose of the UNITY COUNCIL
The Unity Council serves to create a more diverse and inclusive university community. Diversity encompasses a multitude of dimensions and identities, including race, gender identity and expression, economic status, sexual preference, religion, immigration status, national origin, and more. To achieve this purpose the council strives to:
o Sponsor programs and activities that publicly celebrate the diverse communities and cultures within our campus.
o Foster mutual respect, appreciation, understanding, and collaboration among the members of the Cal Maritime community.
o Inform the university community about historic contributions of diverse communities to California, the United States and our global society.
o Review data and information that assesses the university's "campus climate" and make recommendations for improvement.
o Participate in campus strategic planning.
o Uphold the Principles of Community as described in the Student Handbook
Get Involved
Are you a student who wants to get involved with the Unity Council? You are invited to email us (unitycouncil@csum.edu) or feel free to approach one of our members. Click here for a list of current members.
Contact Us
We want your input! Please share your ideas for upcoming programs, comments about events, and other thoughts and suggestions by emailing the Unity Council at
unitycouncil@csum.edu