Associate Vice President of Enterprise Services and Executive Director of Cal Maritime Corporation | Mark Goodrich
Joined Cal Maritime as the Associate Vice President of Enterprise Services in 2016, where he oversees the self-supporting service functions of the campus such as the Keelhauler Shops bookstore, on campus housing operations, dining services and conference and events. In addition, with the creation of the Cal Maritime Corporation in 2020, Mark was named the Executive Director of the entity and assists in a wide array of projects the campus is engaged with, as well as manager of the Anchor Center, the campus presence in downtown Vallejo.Prior to Cal Maritime, Mark was the Associate Vice President of University Property Management and oversaw over 1M square feet of combined commercial and residential properties with over 4,000 residents made up of student and non-student communities. Beyond the academic environment, Mark has also served as a residential Realtor for ReMax Gold in Marin County, specializing in first time home buying programs and is a Certified Property Manager for the Institute of Real Estate Management.Mark earned his bachelor's degree from San Francisco State University, holds a California Real Estate license and is a Certified Property Manager. Mark sits as a Board Member of The Central Core Restoration Corporation, which acts as the owners' association for the Downtown Vallejo Property and Business Improvement District.Mark is married to Maria Lee and together they have three children ages 18, 16 and 13. They enjoy hiking the hills of Marin County and exploring the coastal waters of western Marin.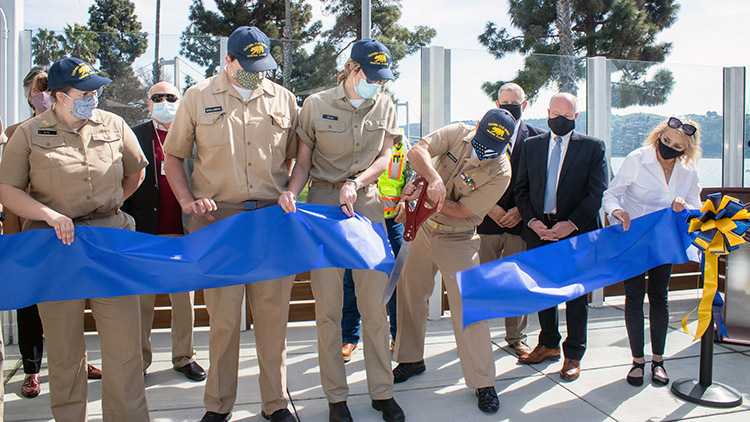 Mar 2, 2021
Tuesday marked the grand opening of Cal Maritime's newest dining addition, the Marketplace....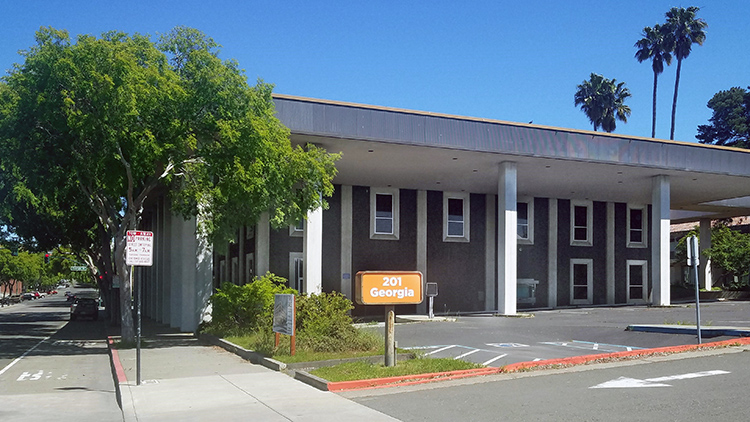 Sep 23, 2020
The California Maritime Academy Foundation has purchased 201 Georgia Street, a two-story, 11,844 square foot property in downtown Vallejo....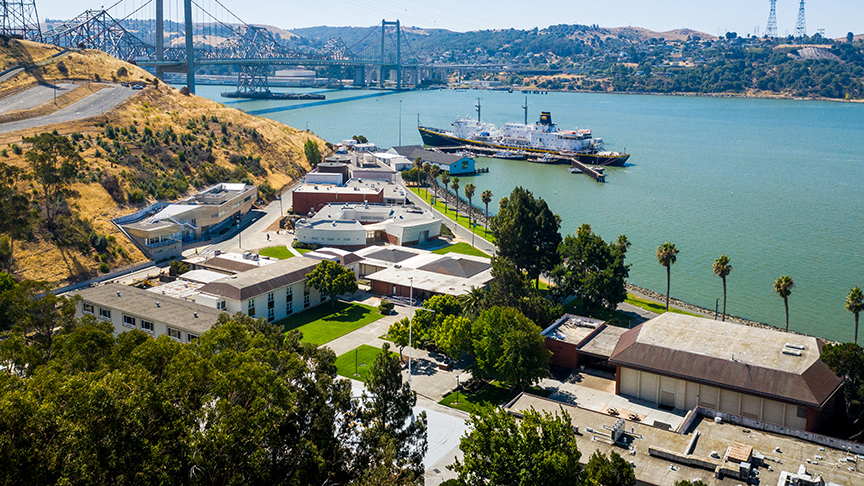 May 7, 2019
Vallejo Food and Art Walk is coming to Cal Maritime's downtown Anchor Center at 253 Georgia Street....