Mission & Goals
The GBRC has been active testing commercial ballast water management systems to international USCG standards. Development and construction of the facility occurred through the collaborative efforts and funding of the aforementioned partners. An enormous construction and retrofit effort took place onboard the training ship during the winter of 2009 and extended through the spring of 2010 where the ballast system was tested and our first commercial system was installed for International Maritime Organization (IMO) testing for type approval for a shipboard facility.
By creating the space in which a wide array of environmental technologies can be developed and tested, the GBRC, a Research, Development, Testing and Evaluation (RDTE) facility exists in a location where future industry participants live, train and learn their craft.Our students are interested and engaged in learning about new issues and regulations that affect our industry, certainly as they relate to ballast water and aquatic invasive species.
Technologies relating to exhaust emissions, solid waste stream, oil pollution, hull fouling and other potential environmental risks to the marine environment will draw equal interest and engagement of our students and faculty providing impetus for discussion and a launching point for further study. We believe that by making green technologies a part of the experience and knowledge base of our future graduates we can affect the future of our industry. Shipping has an economy of scale that lends itself to great efficiency. By increasing the environmental awareness and stewardship of our future mariners we hope to deliver an industry with greater credentials and enhanced reputation. Good stewardship should be good business.
San Francisco Bay Estuary
Ideal Testing Location
The Cal Maritime Campus in Vallejo, CA is perfectly situated at the junction of the San Francisco Bay and the Sacramento Delta creating preferable challenge water conditions for testing with both sea, brackish, and fresh water available.
The test facility:
Provides access to an operational ship with custom designed laboratories for testing purposes and researchers working on ballast water management solutions.
Reduces the high costs associated with current shipboard and land-based testing.
Enhances the standardization and quality control of shipboard and land-based experiments.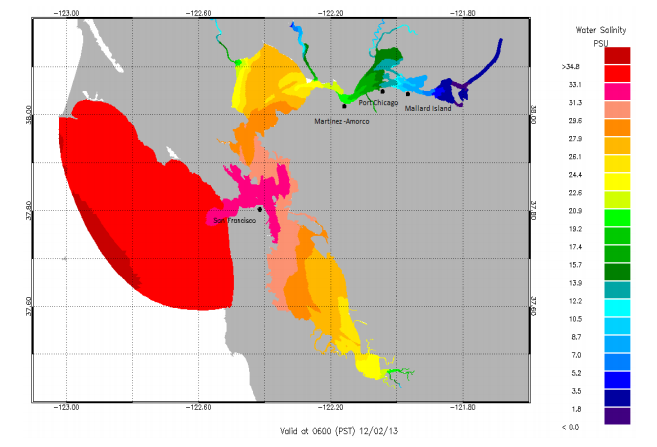 Peng et al. 2014. Towards the Development of the National Ocean Service San Francisco Bay Operational Forecast System. J. Mar. Sci. Eng. (2) 247-286.
Halting a Global Threat
Aquatic invasive species (AIS) are primarily introduced to new regions via human mediated transport, often through ballast water that large commercial shipping vessels and oil tankers use to balance load and control buoyancy. Invasive species are a global threat to coastal ecosystems, economies, and industry function. As a result of these environmental and socioeconomic threats, scientists, managers, and policy makers have come together to develop type approval testing protocol for ballast water management systems. The GBRC team works hard to understand the conceptual and practical science behind Ballast Water Management Systems (BWMS), from a testing and regulatory perspective.
In addition to managing and operating a BWMS testing facility, the GBRC science team dedicates efforts to research and development of novel methods for rapid, simple, and accurate validation tests. These new methods help advance the science and regulation of BWMSs around the world.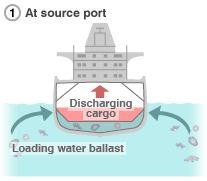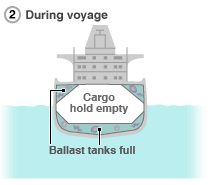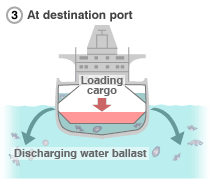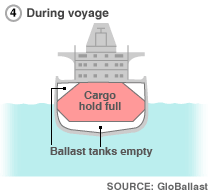 Source: GloBallast