What is Duo Multifactor Authentication (MFA)
Mulitfactor authentication improves security using something you know and something you have to login. Cal Maritime protects sensitive data using Duo multifactor authentication. Employees who access sensitive data to perform work use Duo authentication to provide a second credential before access is granted.
Initial campus Duo deployment is for employees accessing sensitive data. To protect from phishing attacks and other account compromises Cal Maritime's Duo MFA deployment will expand to include all faculty, staff, and students in Spring 2021.
How does Duo MFA work?
Duo MFA enrollment takes place the first time you login to a service that requires it. When you enroll you decide if you want to use the Duo app or receive a phone call to authenticate. The Duo app will send an alert to your phone that you can approve or decline. Phone calls take a few moments to receive, and require answering the phone and pressing a key to approve or decline. It is recommended (but not required) to setup a backup Duo authentication method in case you forget your device or are away from your phone.

How to enroll in Duo MFA CFS
Step 1: Use the following URL to access CFS
https://login.calstate.edu/csuconnect/cfsmfa.aspx?env=FCFSPRD
Note: Other CFS URLs will not work after January 4th , 2021
Step 2: Select Maritime and Login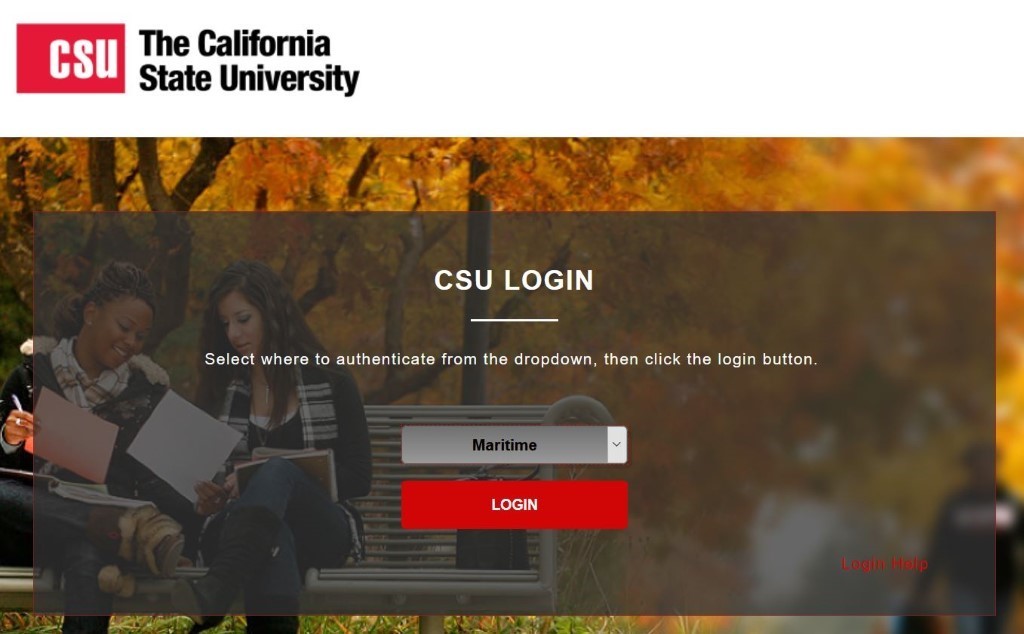 Step 3: Enter your Cal Maritime credentials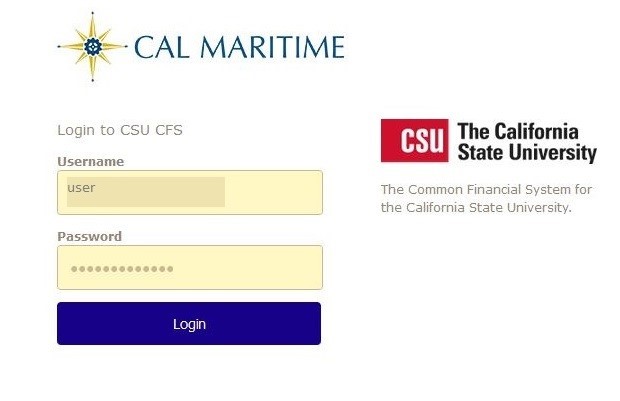 Step 4: Click Start setup. You will need to have access to mobile device or phone to complete setup.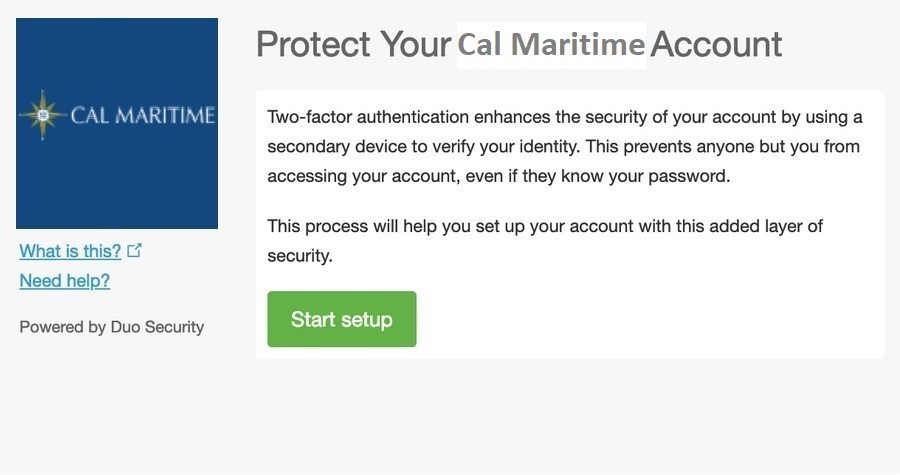 Step 5: Select the type of device you would link to enroll and click Continue. Using a smartphone is recommended for the best experience but you also have the option of adding a tablet or landline.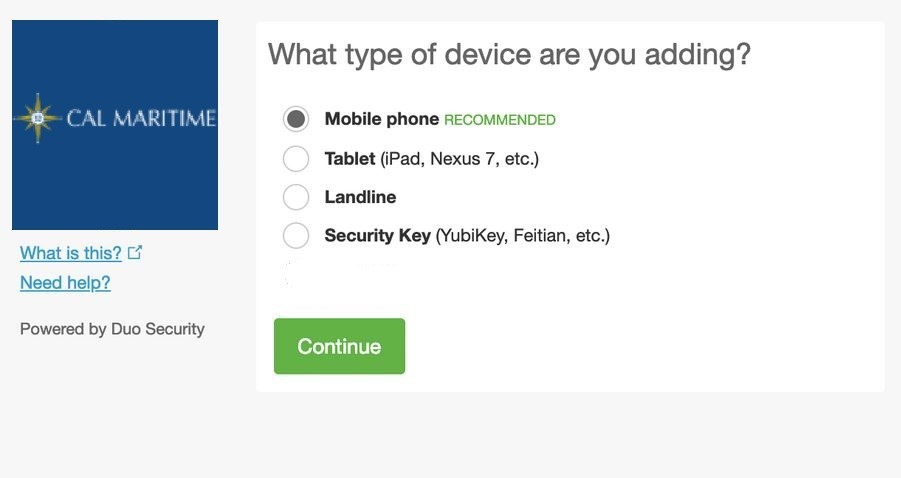 Step 6: Select your country and enter mobile phone number that will be used when logging in to a Duo-protect service and click Continue.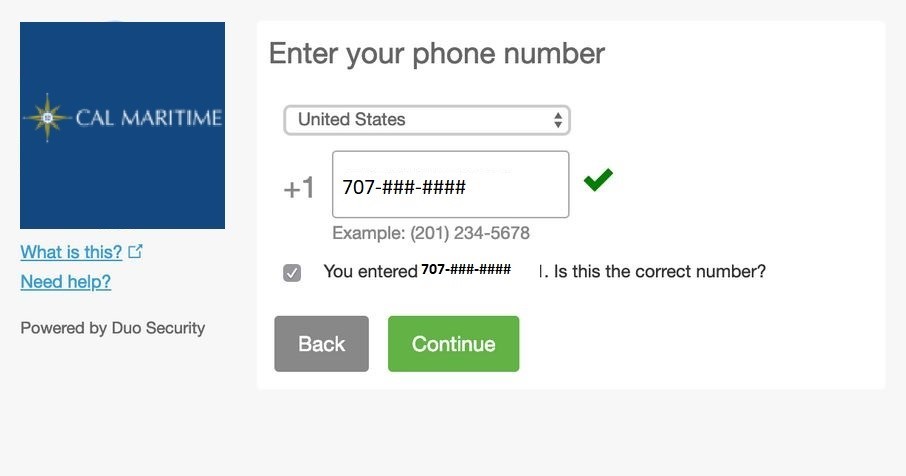 Step 7: Choose the device's operating system and click Continue.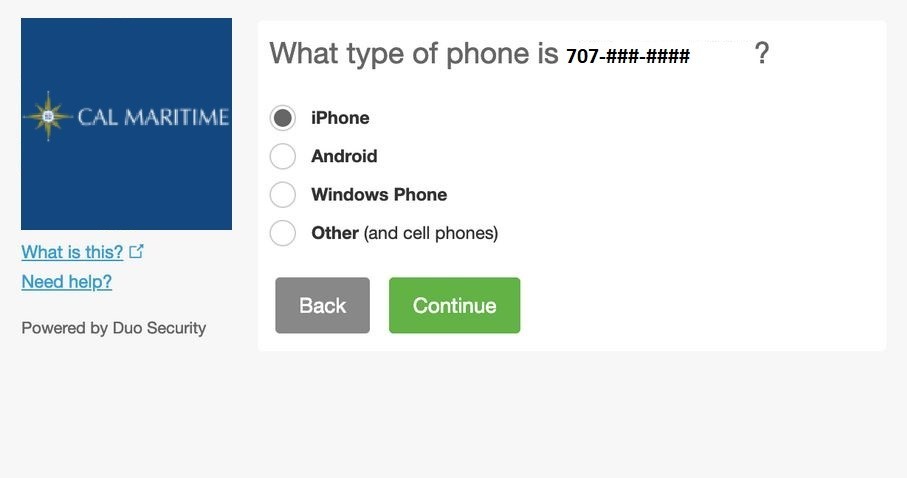 Step 8: Install Duo Mobile on your smartphone or tablet. Once installed, click I have Duo Mobile installed.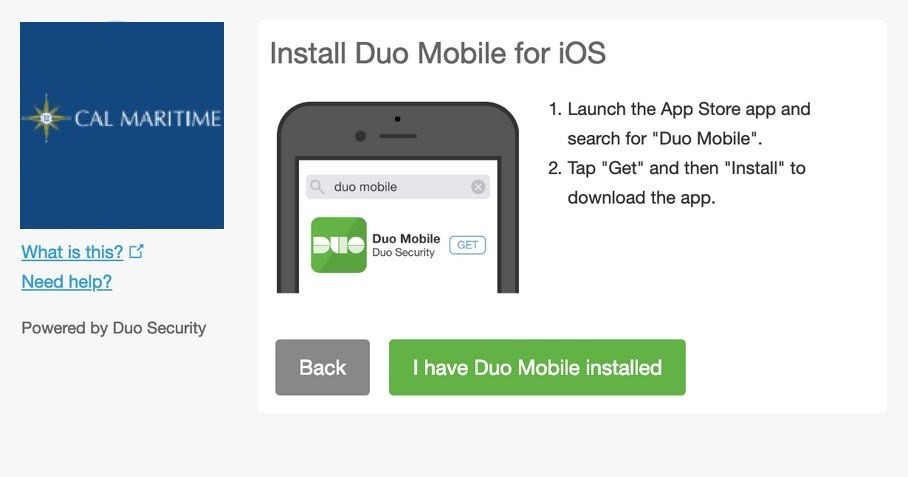 Step 9: Open the Duo Mobile app on your device and scan the barcode with built-in barcode scanner.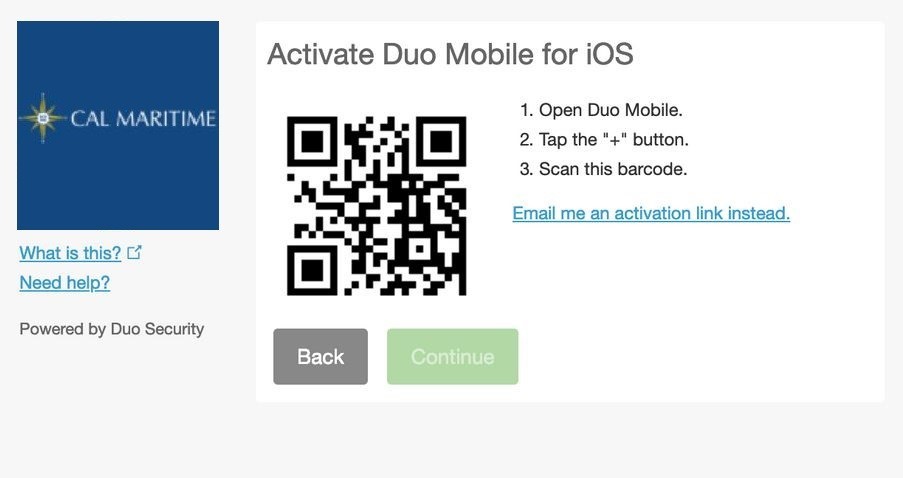 Step 10: Click Continue which will become active once you've successfully scanned the barcode.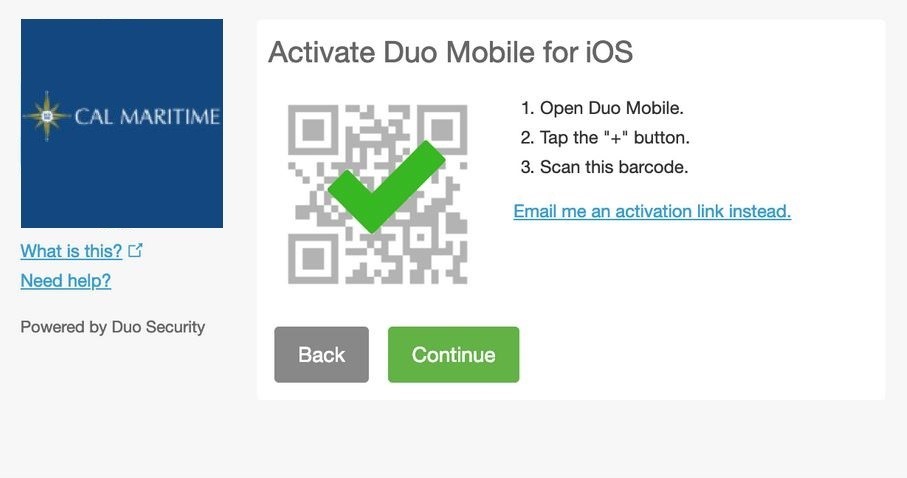 Step 11: Select whether you want to 'automatically call this device', 'automatically send this device a Duo Push' (recommended) or to prompt you each time by selecting 'Ask me to choose an authentication method'. It is recommended you enroll 2 devices but is not required. Click on +Add another device to add alternative authentication method and repeat enrollment steps.
Step 12: Click Continue to Login
Step 13: Congratulations! Your device is now registered to approve Duo authentication requests. Click on the method you would like to authenticate.
Tap on Approve on your mobile device or
Answer call and dial ' 1 'on your phone
After enrolling in Duo for CFS, update any CFS bookmarks.
For more information
End-User Guide - Learn about enrollment, authentication prompts, adding devices, and more.

InfoSec Glossary - Learn common infosec terminology and clarify acronyms and other jargon.

Blog Articles - Learn more about how Duo works and what we're doing to secure your essential workflows.