VPUA & Exec Director CMAF
University Advancement
Office
Administration Room 2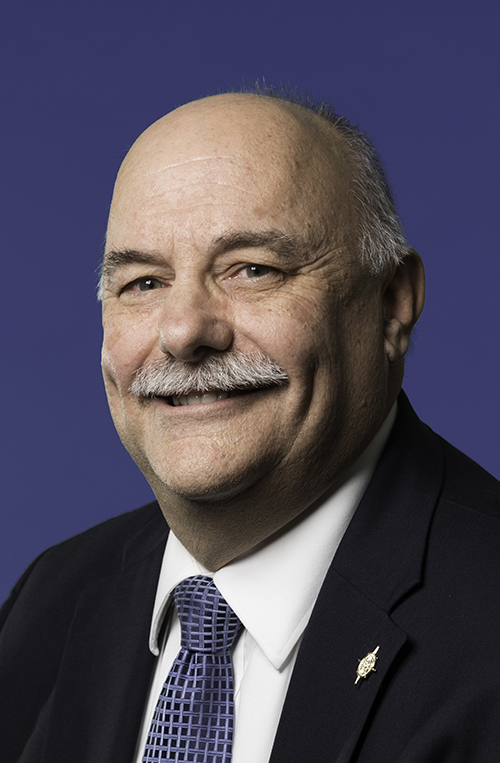 Bob Arp is an Advancement professional with more than 25 years in higher education and healthcare fund development. During his career, Arp has raised more than $100 million in charitable contributions from individuals, corporations, and foundations. His experience includes both private and public universities. He has established annual fund, major gift and planned giving programs that have served as the foundation for endowment as well as traditional brick and mortar campaigns.
He most recently served as the Vice President for Development at MedStar Harbor Hospital in Baltimore, Maryland. He also worked as the Senior Director of Development at the MedStar Healthcare System headquarters where he established a planned giving program across the eight hospital network. Arp chaired the principal gifts committee and actively mentored the MedStar major gift officers. He also established the first system-wide comprehensive fundraising plan. This management tool provided senior MedStar leadership for the first time an accurate forecast of projected annual philanthropic revenue.
Prior to MedStar, Arp worked more than 12 years in legal education as the chief advancement officer for the Penn State Dickinson School of Law and Whittier Law School. He is well versed in all aspects of advancement including development, alumni relations, volunteer stewardship, marketing, and media relations.
Bob Arp is also a Captain in the United States Navy Reserve. Since September 11, 2001, Captain Arp has been mobilized three times to support Operation Noble Eagle and Operation Enduring Freedom. He was also recalled to three years of active duty to serve on the Navy staff in the Pentagon to lead and transform the Navy's Human intelligence and Counterintelligence program. During his last deployment to East Africa he served as the Chief Staff Officer for a counterterrorism task force. As the senior forward deployed officer, he was responsible for the administration, oversight, and logistics of over 350 personnel conducting sensitive national missions in the USCENTCOM and USAFRICOM areas of responsibility. He routinely coordinated with senior military, Department of Defense, Department of State, civilian agencies and elected leaders. Captain Arp is currently the Commanding Officer of a reserve unit in Washington, D.C. and anticipates retiring from the Navy in the upcoming months.
Arp graduated from UCLA in 1981 with a Bachelor of Arts degree in political science and history. And he obtained his Juris Doctor (J.D.) from Whittier Law School in 1994. He is currently a member of the California Bar and is admitted to the United States Supreme Court Bar.