Counseling and Psychological Services (CAPS)
***** SPECIAL ANNOUNCEMENT *****
Counseling and Psychological Services (CAPS) at Cal Maritime is expanding the counseling services available to you. Dr. Hilary Anand is a clinical psychologist and the newest member of our team. She will be on campus 3 days a week, located in Upper Residence Hall. Just like meetings with Dr. Wallace and other health care providers in Student Health Services, these visits are confidential and protected by state and federal law (for more info on confidentiality click here and also check out the FAQs). Here is more information about your new psychologist:
Who: Dr. Hilary Anand is a licensed psychologist who earned a PhD in Clinical Psychology from Palo Alto University. She has worked at the University of San Francisco, Texas State University, and The Wright Institute. She has experience working with students of diverse backgrounds with various concerns, leading group counseling, and conducting outreach programming. She also has particular expertise helping LGBTQ students and women.
Where: Her office is located in Upper Residence Hall. Use the entrance closest to the parking lot, facing campus, and her office is immediately to the right upon entering.
When: Mondays (830-330), Wednesdays (830-330), and Thursdays (9-430)
How: Appointments are available through Student Health Services by calling x1170 or stopping by the front desk (M-F 8am-5pm, closed 1-2pm for lunch). This December, Dr. Anand has expanded walk-in hours from 10am-12pm (M, W, Th) where no appointment is needed.
Counseling and Psychological Services (CAPS) is located in the Student Health Center and offers counseling, crisis intervention, consultation, mental health assessment, education, prevention, outreach, and linkage to community resources at no additional charge to Cal Maritime students. CAPS provides assistance to students experiencing a range of concerns, including personal, academic, interpersonal/relationship, family, social, and other psychological difficulties.
TO SCHEDULE AN APPOINTMENT: Call (707) 654-1170 or do so in person at the Student Health Center. You may also contact Dr. Ian wallace at iwallace@csum.edu. Students may also contact CAPS for consultation about concerns for a friend or peer. Consultation services are available to faculty and staff who may have questions or concerns regarding students.
Regular Business Hours are Monday to Friday 0830-1700 (closed for lunch 1300-1400)
Walk-In Urgent Counseling (no appointment needed) is daily from 1400-1500
After Hours Assistance is available by calling (707) 654-1170 ext. 1, to confidentially speak with a health professional about psychological, and medical, concerns. There is no additional charge for this service.
Online Self-Assessments are available from your computer or mobile device for depression, anxiety, alcohol use, bipolar, posttraumatic stress, or eating problems. They are free, confidential, and anonymous.
Don't miss the Web pages located in the left column that contain a wealth of information and resources for students, staff, and parents! (including the RED FOLDER for helping students in distress)
(Please report outdated links or recommended new links to the CAPS Counselor at iwallace@csum.edu. Thank you).
Hot Topics and Current Events
Consent is Like Tea
Let's Make Mental Health a Priority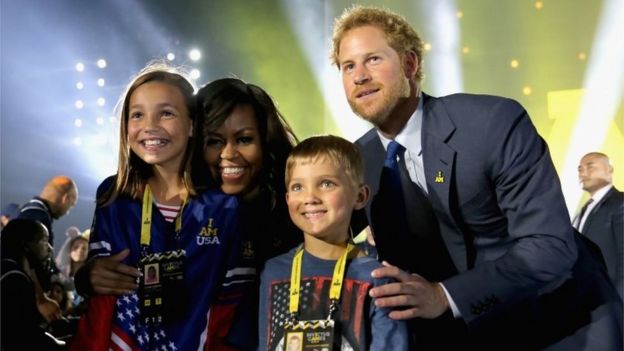 Invictus Games 2016 in Orlando, FL. At the opening ceremonies, games' founder Prince Henry of Wales (AKA Prince Harry) proclaimed, "Every single one of them will have confronted tremendous emotional and mental challenges. When we give a standing ovation to the competitor with the missing limbs, let's also cheer our hearts out for the man who overcame anxiety so severe he couldn't leave his house."
Man up... Whatever that means: "In order to prove — or defend — his masculinity, a guy needs to act in ways that will readily be recognized as masculine. But "readily recognized" is often enacted by conforming to stereotypes of masculinity, particularly aspects of masculinity such as violence (i.e., fighting), risk taking (e.g., excessive alcohol consumption) and some forms of hooking up and promiscuous sexuality (e.g., who can find the ugliest partner), and hiding one's feeling (except anger)."
(2015 Report)
Denmark is the "world's happiest country"
Sesame Workshop's Muppets get new friend with autism
Each Mind Matters - Honesty > Stigma
Each Mind Matters - California's Mental Health Movement.
Introduction to Mental Health.