Edwards Leadership Program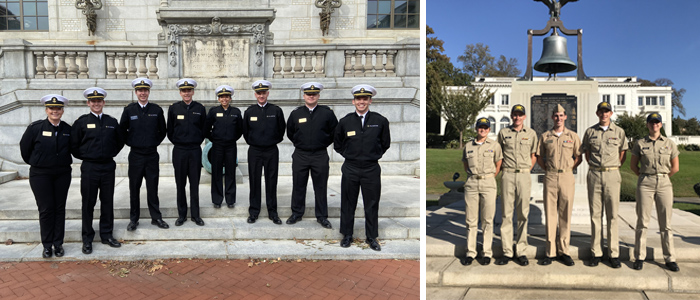 Providing a distinct, palpable leadership advantage in combination with a world-class maritime education.
The Edwards Leadership Program seeks to provide cadets with a distinct leadership advantage while on campus and as graduates enter their respective professions. Effectiveness, self-awareness, learning agility, and values are foundational for the program.