Golden Bear Research Center
Working side-by-side with industry leaders to bring new technology to the maritime field.
The Golden Bear Research Center is a U.S. Coast Guard approved laboratory accredited in ISO 17025:2017. Our rigorous testing and evaluation process brings new products to market with speed and efficiency.
The Golden Bear Research Center is a branch of the NEW Research and Innovation Office (RIO)
The Golden Bear Research Center (GBRC) is an internationally recognized laboratory and testing facility accredited in ISO 17025:2017.
GBRC's mission is to provide an effective platform, for the research, development, testing and evaluation of technologies and practices that reduce marine vessel environmental impacts, from nonidigenous species to greenhouse gas emissions.
Our interests lay in technologies relating to ballast water management, decarbonization, exhaust emissions, solid waste stream, oil pollution, hull fouling and other potential environmental risks to the marine environment. GBRC has successfully tested several BWMS allowing for their Approved Status by the USCG and IMO.
GBRC testing platform is the 500ft long training ship Golden Bear which provides at-scale testing of new technologies while docked in San Francisco Bay, California and at sea.
Our Geography
Located on a tidal driven estuary in San Francisco Bay, the GBRC's unique location provides an abundant and biologically diverse ecosystem that also allows for testing of Fresh, Brackish and Marine waters.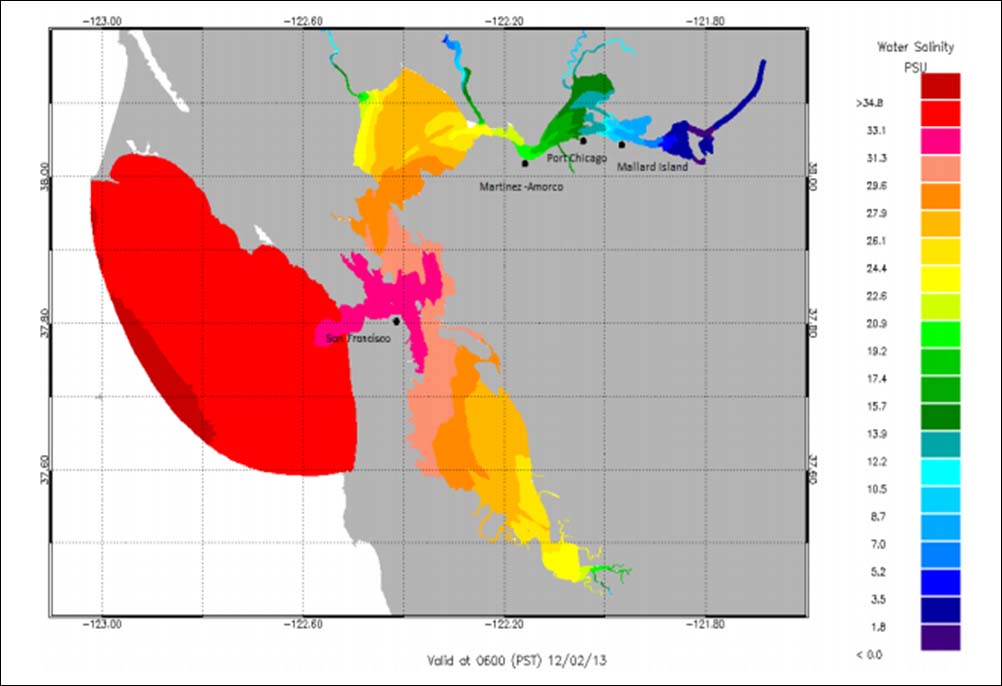 Salinity Distribution for San Francisco Bay
(Peng et al., 2014)
Our History
Established in 2010 with the help of The United States Maritime Administration (MARAD), the GBRC has been actively testing commercial ballast water management systems to IMO and USCG standards. We have worked with numerous manufacturers and tested their technologies across the globe.
Our Partners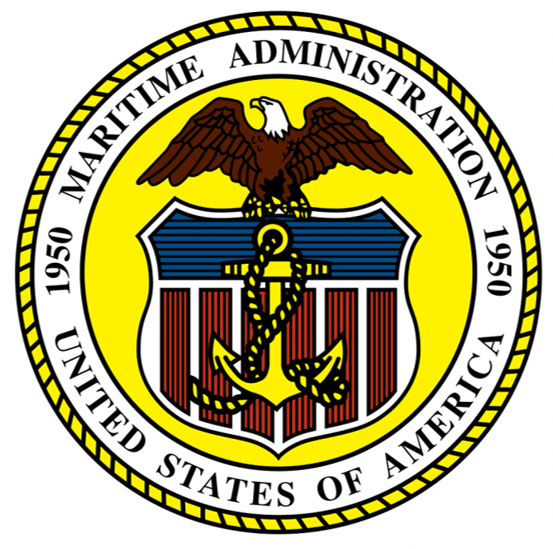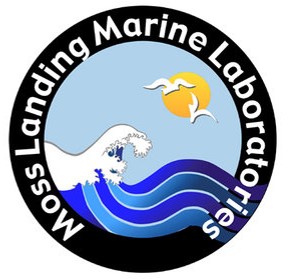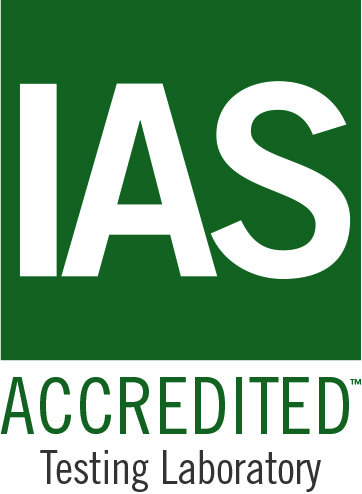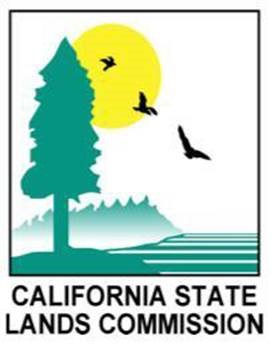 Ballast Water Management Systems
Land-Based Type-Approval Testing
Shipboard Type-Approval Testing
Commissioning Testing
R&D / Performance Testing
R&D/ Performance Testing
Decarbonization
Renewable Energy
Environmental
Scale-up modeling
Thank you for your interest in Golden Bear Research Center (GBRC), a USCG subcontracted testing facility for ballast water management systems.
General Mailing Address & Phone
California State University Maritime Academy
200 Maritime Academy Drive
Vallejo, CA 94590
Staff
Christopher Brown
Director, Golden Bear Research Center
(707) 654-1282
cwbrown@csum.edu
For Type-Approval and R&D Testing:
Nicolas Shields
Engineering Operations Manager, Golden Bear Research Center
(707) 654-1258
nshields@csum.edu
For D-2 Commissioning Testing:
Stephen Loiacono
Scientific Program Manager, Golden Bear Research Center
(707) 654-1259
IAS Certificate of Accreditation (ISO 17025:2017)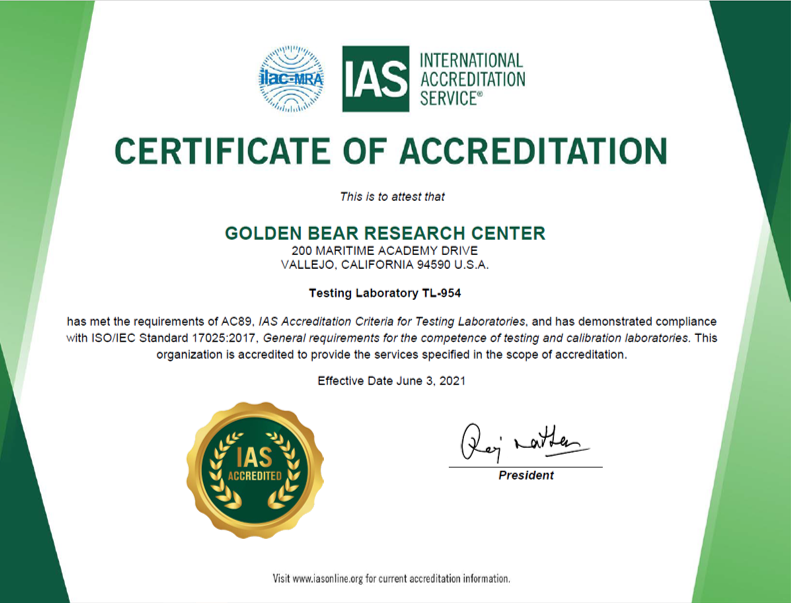 Approved Service Provider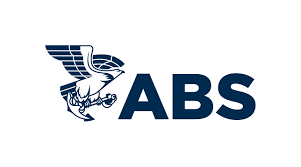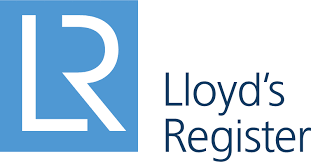 2018 Navy League Albert A. Michelson Award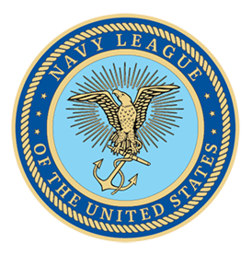 The R/V Questuary is an ideal work platform for conducting research and education in the San Francisco Estuary. The vessel is equipped with a dry, heated cabin with seating for six crew and has a large work bench for placement of computers and scientific instruments.
The vessel has a private head, small galley and food refrigerator and other necessities for making underway time on the Bay comfortable and safe. The vessel afterdeck is open and large with a freeboard drop of three feet, permitting easy deployment of oceanographic sampling equipment.
The vessel has two hydraulic winches which permits a lot of flexibility in what can be placed overboard. A Markey COM-4 Oceanographic winch with 300 feet of 0.322 inch wire services a SeaBird SBE-32 sampling rosette. A Pullmaster winch with 200 feet of 0.25 inch wire is used for heavy loads and can safely lift 2,200 pounds.
For information about chartering the R/V Questuary, please contact the Golden Bear Research Center staff.
Specifications

Vessel Name:

R/V Questuary

Operator:

Golden Bear Research Center, California State University Maritime Academy
200 Maritime Academy Drive, Vallejo CA 94590
Office: 707-654-1258, Cell: 707-342-2291

Coast Guard Classification:

Uninspected Oceanographic Research Vessel
USCG Certificate of Documentation #917897

Marine Insurance:

Agilent Insurance Services
100 Pine Street, 11th Floor
San Francisco CA 94111

Year of Construction:

1975

Length:

37.8'

Beam:

12'

Draft:

3.7'

Displacement:

10 tons.

Cruising Speed:

18 knots.

Main Engines:

Twin Cummins diesel 300 horse power each.

Electrical Power:

True sine wave inverter, 120 volts.

Fuel Capacity:

270 Gallons.

Approximate Range:

200 Nautical miles at 16 knots.

Capacity:

Research: 7 Crew plus Captain and Marine Technician; Education: up to 14 crew for short trips.

Endurance:

Two days maximum. Please contact us for more information on overnight trips.

Lifting and Winching Equipment

Hydraulic Winch:

Markey COM-4 Hydraulic Research Winch.

U-frame:

Heavy-duty stern-mounted U-frame operates through an arc four feet aft of the stern with a lifting capacity of 3,000 pounds.

Davit:

Starboard-mounted aluminum tube davit capable of lifting 200 pounds.
Electronic and Navigation Equipment

Navigation:

Nobletec electronic charting system.

Radar:

Furuno 48 nautical mile radar.

GPS:

Northstar differential GPS with three meter accuracy.

Autopilot:

Comnav autopilot.

Scientific Equipment

CTD Rosette:

Sea-Bird Electronics SBE19 CTD and SBE32 carousel

Underway Data Acquisition System:

Sea-Bird Electronics SBE45 measuring and recording real-time underway temperature and salinity at one meter below the surface.
YSI 6600 Sonde measuring and recording real-time underway temperature, salinity, oxygen saturation, pH, chlorophyll and turbidity.

Acoustic Doppler Current Profiler (ADCP):

Boom-mounted Teledyne Workhorse Monitor 600 Khz ADCP.

Water Sampling:

Remote messenger Niskin bottle and peristaltic pump sampling equipment available.

Seabed Sampling:

Ponar grab, Van Veen grab and one meter push cores available.