Students in the International Business and Logistics Program (IBL) volunteer at the 2018 Intermodal Expo Freight Transportation Event in Long Beach, CA.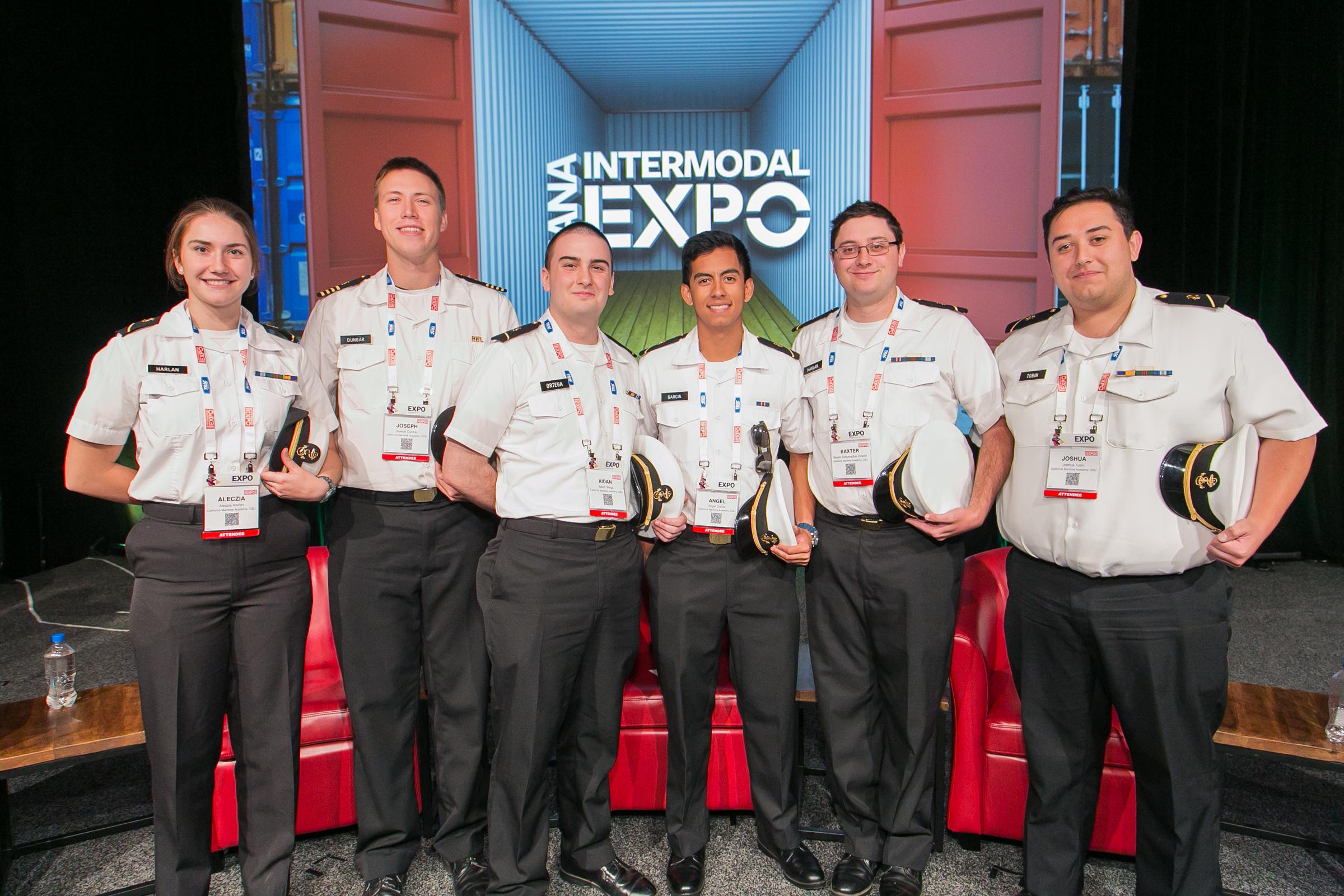 Cadet Joseph Dunbar noted that networking with executives was particularly helpful as he learned about future trends in the transportation industry.
Summer Internships
Cal Maritime cadet Raymond Barry discusses the value of his internship experience at the Port of Stockton. More interviews are updated regularly at the Career Services Konnecting Keelhaulers website.