2023 Commencement at Cal Maritime
Celebrating our 2023 Graduates
Saturday, May 6
Commissioning Ceremony
9:00 a.m. at Bodnar Field
Commencement Ceremony
11:00 a.m. at Bodnar Field
Commencement speaker: Ally Cedeno, founder & president of the Women Offshore Foundation

Ally Cedeno is a 2008 graduate of the U.S. Merchant Marine Academy and a 2020 graduate of Rice University's Jones Graduate School of Business with a Master's in Business Administration. She is licensed as a chief mate of unlimited tonnage vessels and has worked as a senior dynamic positioning operator. Her experience on the water spans both the maritime and offshore energy industries over the last 15 years.

At Transocean, Cedeno is the human resources focal point for four ultra-deepwater drill ships. Cedeno spent much of her career at sea as one of the only women in operations on the vessels she worked on, yet she is determined to change that with the Women Offshore Foundation, an online organization and resource center for a diverse workforce on the water.
The mission of the Women Offshore Foundation is to propel women into meaningful careers through access to a worldwide community and professional development resources, while raising awareness amongst industry leaders and decision makers about issues affecting women on the water.
For more information about the Women Offshore Foundation, visit womenoffshore.org.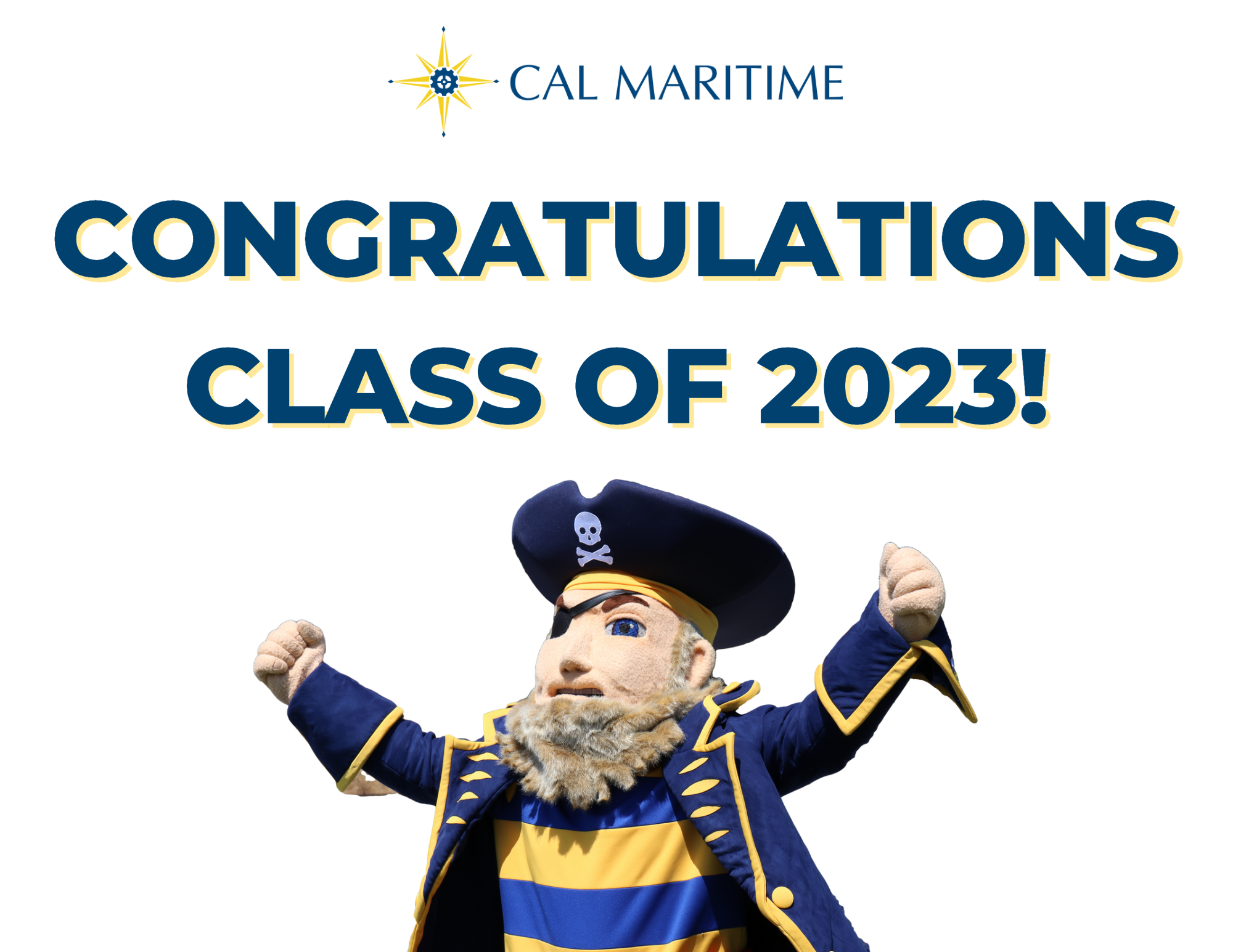 Use the #CalMaritimeGrad Toolkit to help celebrate the Class of 2023 wherever you are. Includes social media graphics, printable signs, and Zoom backgrounds!