Director, Marine Programs
&
Commanding Officer, Training Ship Golden Bear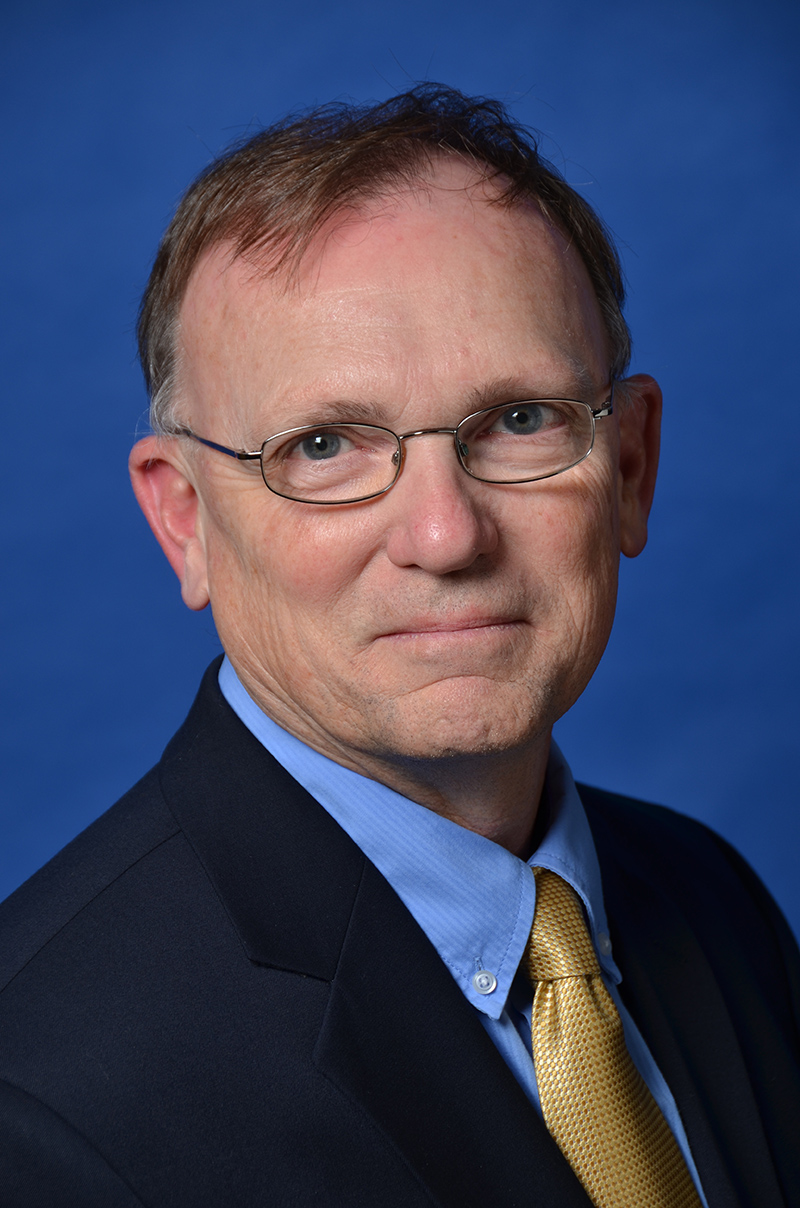 Veteran faculty member, researcher, and administrator Captain Sam Pecota is the new master of California State University Maritime Academy's Training Ship Golden Bear beginning in August.
"Captain Pecota has safely captained the Golden Bear on six cruises and over 50,000 miles," said Cal Maritime President Tom Cropper. "His experience as a master mariner, faculty member, and academic dean make him uniquely qualified and a natural choice to be the next leader of Marine Programs."
Pecota has served as Cal Maritime's academic dean since 2015, leading a transition to reorganize the Academy's academic programs under three distinct schools, creating a more efficient and effective academic administration and supporting the growth of the University.
"I am honored to take on this new role which is so critical to the operation of the Academy and the education of our cadets," said Pecota adding, "I am glad to have this opportunity to build on the superb work that Captain Bolton and the crew have invested in making the Golden Bear the finest training ship in the world."
Pecota joined the faculty at Cal Maritime in 2001 in the department of Marine Transportation. He has held every faculty position from lecturer to full professor. His specialties are marine electronics and the development of new maritime educational and training pedagogies with special emphasis on practice-based learning through simulation.
He is the author of the textbook Radar Observer Manual (6th Ed., 2006) and numerous technical papers on e-Navigation which have been delivered at international conferences.
Pecota served as chair of the Marine Transportation Department from 2009-2011. In 2013, he was awarded the title of distinguished professor in recognition of his research and scholarly work at Cal Maritime. In 2014, he served as the chair of e-Navigation Under Way North America, an international conference dealing with the latest developments in marine navigation equipment and vessel control systems, held on the Cal Maritime campus.
At the Academy, he has also served as director of simulation since 2013, and relief master of the Training Ship Golden Bear since 2011. Since 2014, he has served as a council member of the Nautical Institute, the governing body of the international organization for maritime professionals, based in London, England.
Pecota graduated from the United States Merchant Marine Academy at Kings Point, New York in 1980. He spent 20 years as a merchant officer, working his way up from 3rd mate to master. He served as captain aboard the MV Stuyvesant from 1989 until 2000. Pecota earned a master's degree in Transportation Management from American Military University in 2005.
Twenty years of service aboard large hopper dredges have given Pecota significant experience in ship handling, vessel management, and shipboard maintenance, repair, and modifications.
Each summer, Cal Maritime cadets who are working to earn a U.S. Coast Guard license in addition to a bachelor's degree depart the Academy's Vallejo campus for a two-month, international training cruise. For the duration of the cruise, Cal Maritime cadets are responsible for running the ship, including navigating and driving, repairing and overseeing the engines, and maintaining the vessel. The cruises are supervised by the ship's captain, along with the chief engineer, faculty members, and a team of experienced mariners.