Cal Maritime offers several styles of overnight accommodations for our summer conference guests. The majority of rooms on campus are double occupancy spaces. All double occupancy rooms have 2 beds, desks, chairs, and dressers.
Lower Residence Hall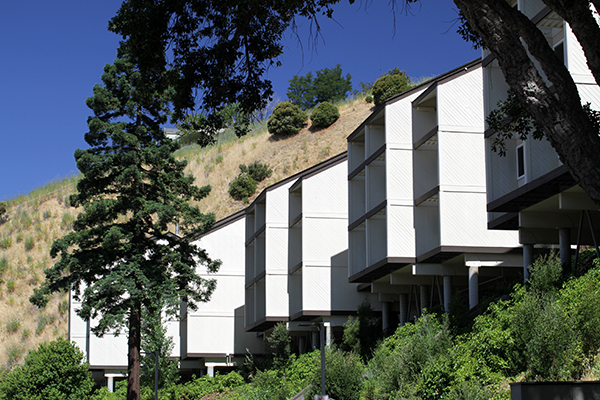 Enjoy your stay at Cal Maritime with the conveniently located Lower Residence Halls. The Lower Residence Halls consist of several buildings grouped together in stacks (A, B, and C) in order to accommodate 251 guests. Each building has three floors with four double-occupancy rooms. There is one community bathroom per floor. Laundry machines are also available for your convenience, with one laundry room per stack. Enjoy the view of the strait with large windows in each room as well as the following amenities: two beds, two desks, two medium-sized drawers, and two large closet cabinets.
McAllister Hall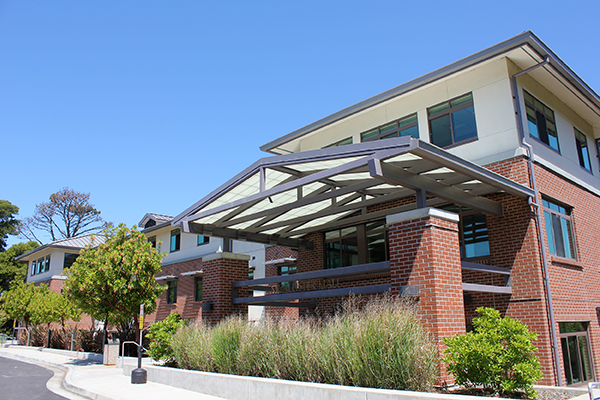 McAllister Hall is a suite style residence hall housing 132-beds. All rooms are double occupancy and every two rooms share a bathroom. McAllister was opened in the fall of 2009 and is the newest campus residence facility. This facility features two large, multi-purpose rooms which may be converted for leisure, lecture, or meetings.
McAllister Hall is also located right across the road from Bodnar Field, making it the ideal location for combined overnight instruction/athletic programs.
Upper Residence Hall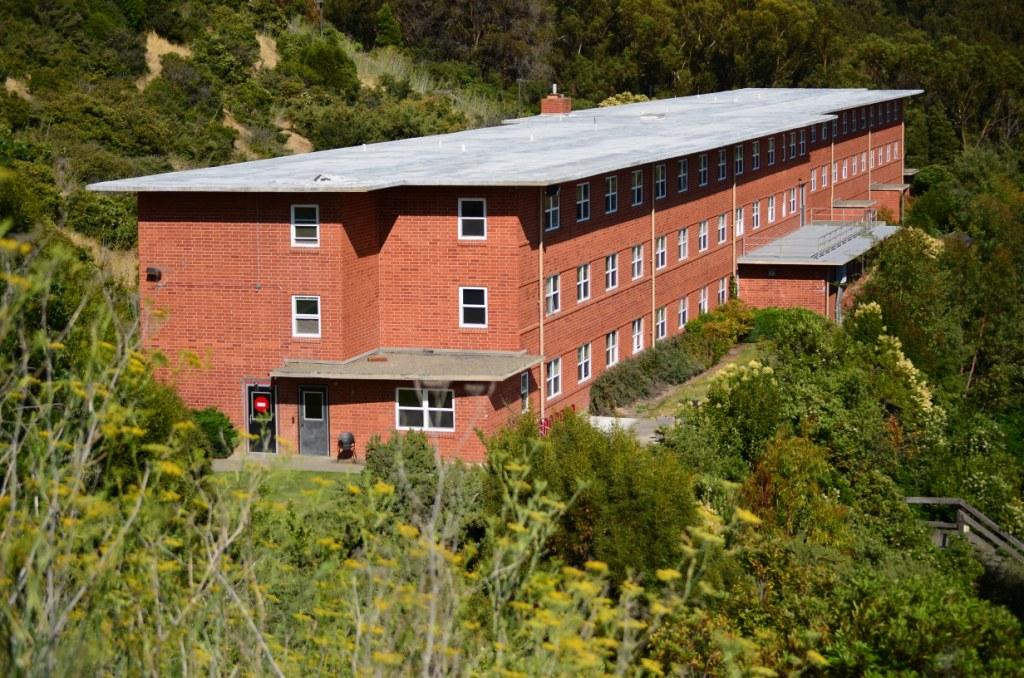 Simulate the college experience during your stay at Cal Maritime with the Upper Residence Hall. The building can accommodate up to 200 guests in a wing style set-up. Each wing contains 35-40 beds in double-occupancy rooms; there is a community style bathroom located in each wing. The upper residence also includes a laundry room for your convenience. Connect with your guests in dorm amenities such as study and floor loungers, a TV & Game room, and a recreation room containing a pool table and ping pong table.