Culture and Communication Award
for Excellence in Writing
The Department of Culture and Communication selects exemplary student writers each year to receive the C&C Award for Exellence in Writing.
The awards are announced in the Spring. All awards come with a certificate and small prize for the winning cadets.
These prizes are 100% funded by donations from C&C faculty and friends of the department.
Writing Honor Roll
2016-17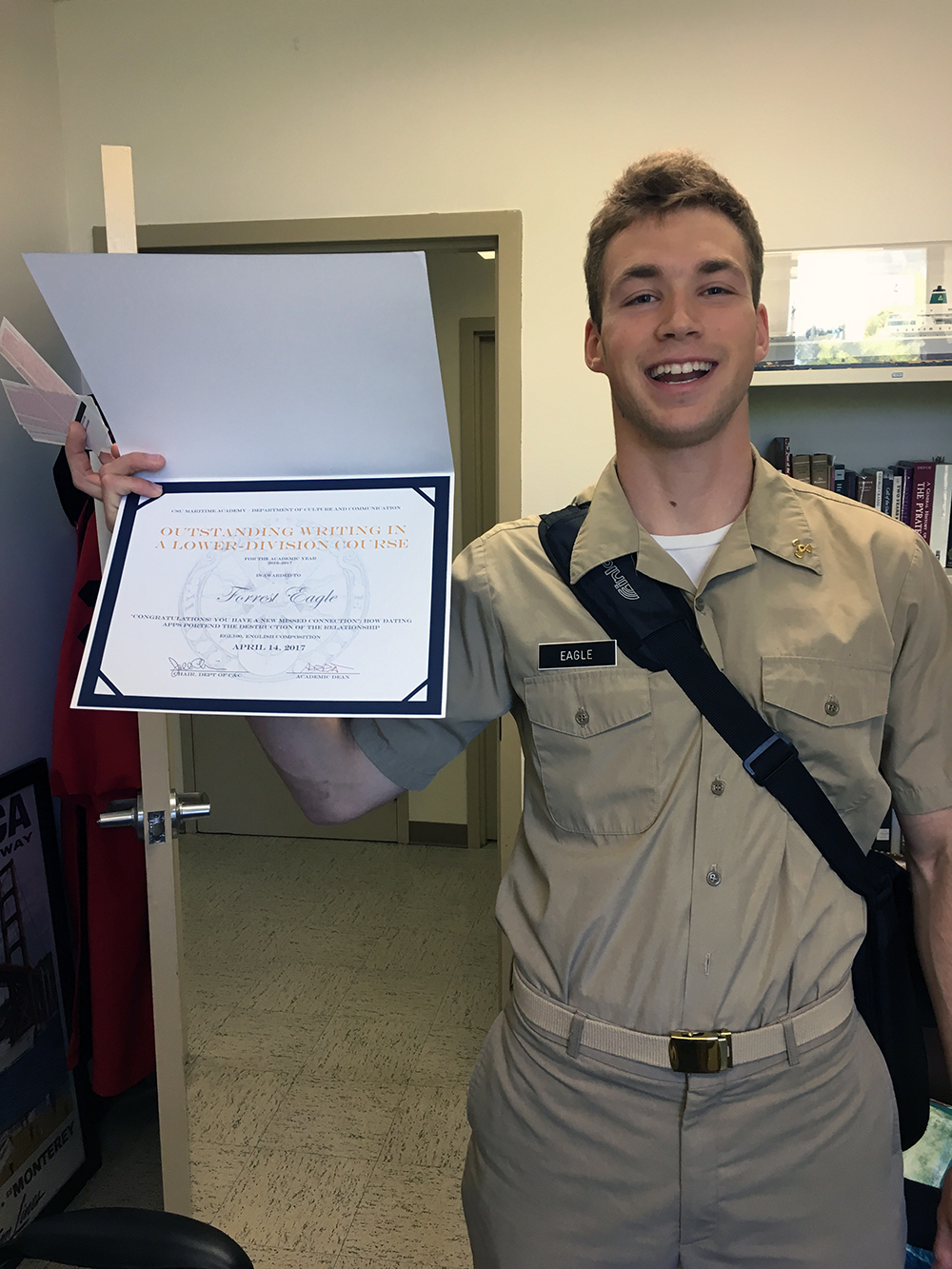 Forrest Eagle wrote, "Congratulations! You Have a New Missed Connection" in EGL100 (English Composition).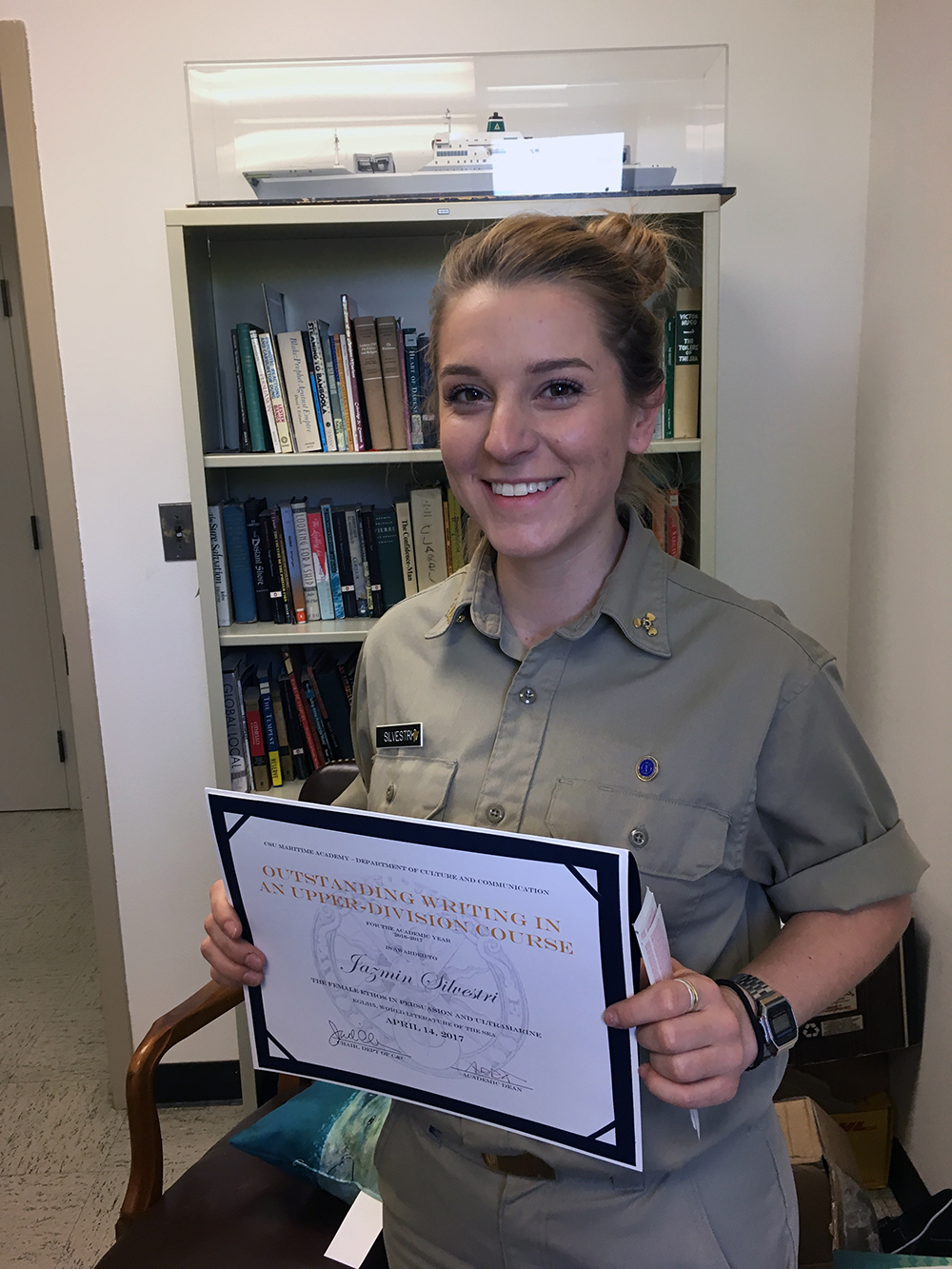 Jazmin Silveri wrote, "The 'Female Ethos' in Persuasion and Ultramarine" in EGL315 (World Lit of the Sea).
2015-16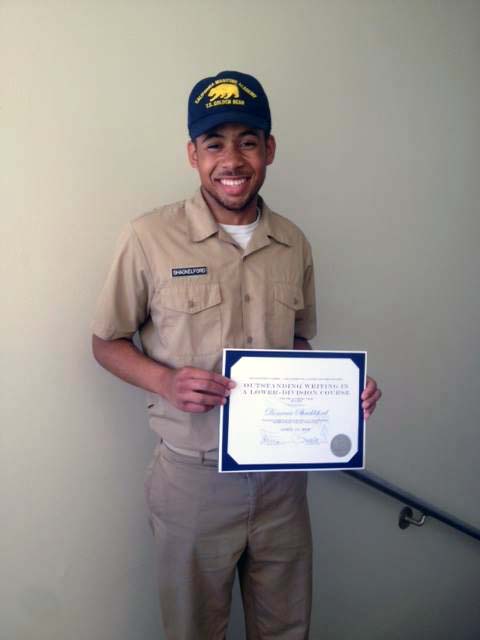 For Outstanding Writing in a Lower-Division Course: Donovan Shackleford, "The Enslavement of the Scrivener and the Creature," EGL-200, Introduction to Literature.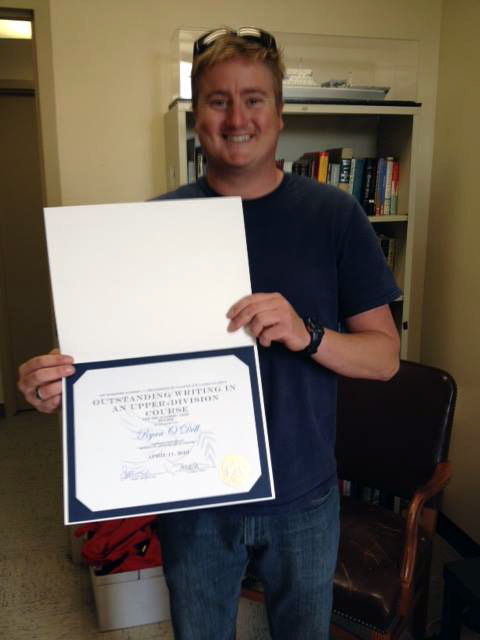 For Outstanding Writing in an Upper-Division Course: Ryan O'Dell, "Integrative Essay," EGL-310, U.S. Literature of the Sea.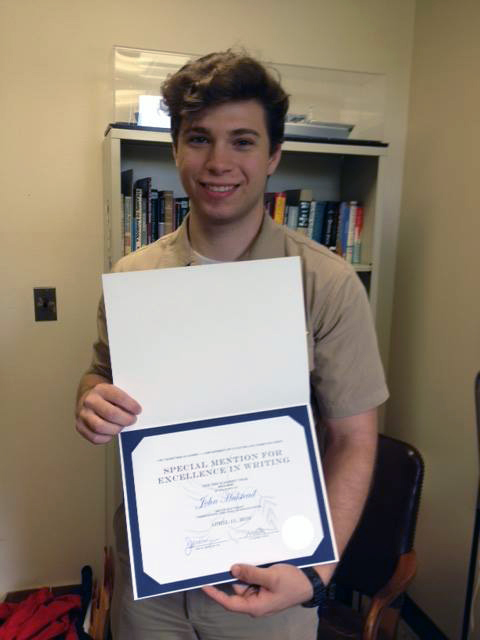 Special Mention for Excellence in Writing: John Halstead, "Death of a Child" CSL-210, Dying: The Final Stage of Living
2014-15
Inaugural award winners: Matt Leli, Dr. Parsons, Dr. Dewey, Dr. Chisholm, Emilia Sween, Wade Phinney.