Mission, Vision and Beliefs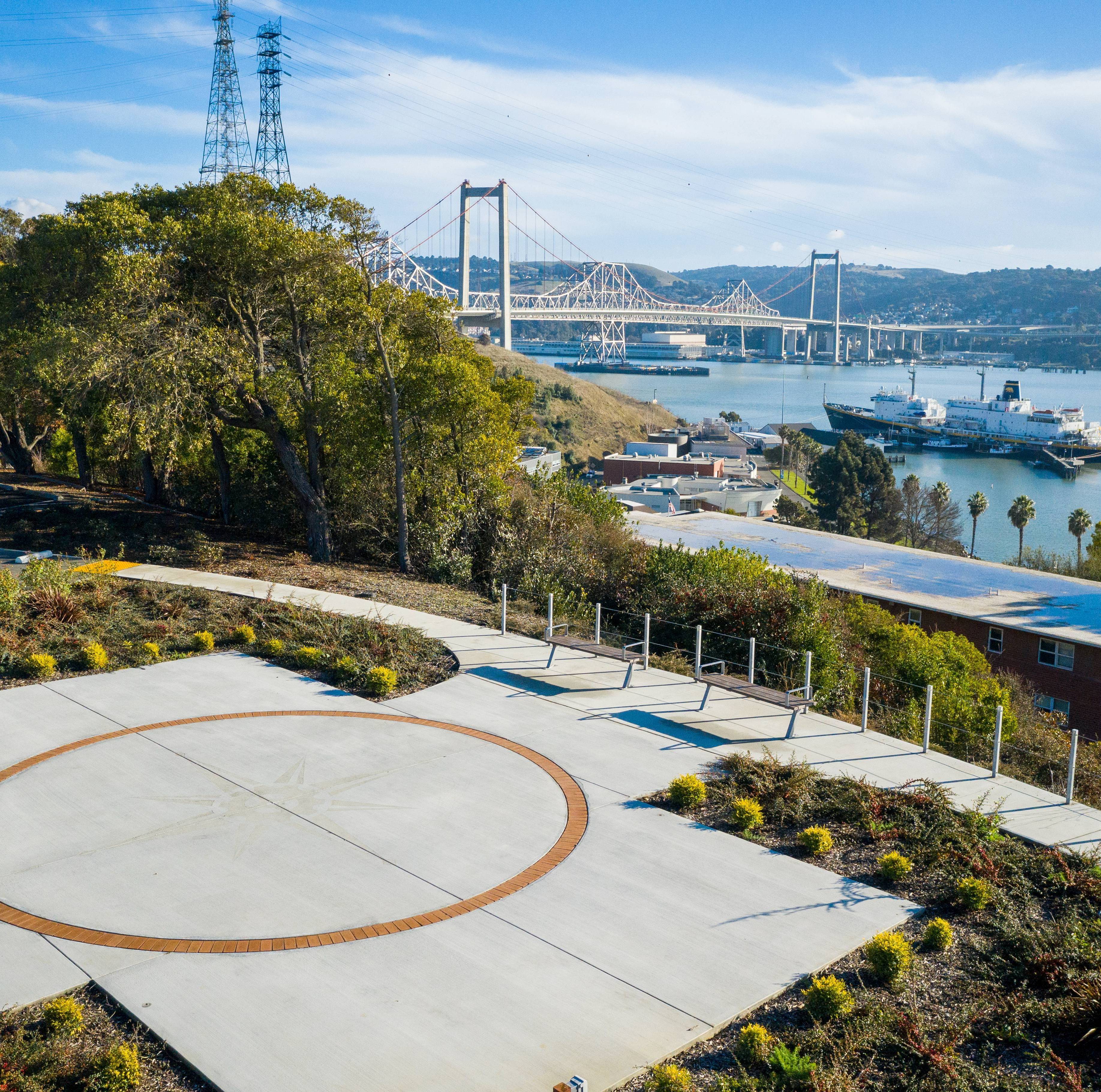 Mission
California State University Maritime Academy's mission is to:
Provide each student with a college education combining intellectual learning, applied technology, leadership development, and global awareness.
Provide the highest quality licensed officers and other personnel for the merchant marine and national maritime industries.
Provide continuing education opportunities for those in the transportation and related industries.
Be an information and technology resource center for the transportation and related industries.
Vision
California State University Maritime Academy will be a leading educational institution recognized for excellence in the business, engineering, operations, and policy of the transportation and related industries of the Pacific Rim and beyond.
Learn more about Cal Maritime's Vision for 2029
Beliefs & Values
California State University Maritime Academy is defined, in part, by the system of beliefs that make us unique as an institution of higher education. They are:
experiential learning
ethics development, both personal and professional
small residential campus environment
student centered learning
professional orientation
having a niche to focus on in higher education
campus civility and collegiality
diverse living/learning community
Our values influence how we make and carry out decisions, and how we interact with our internal and external constituencies. At Cal Maritime they are dedication, honor, integrity, respect, responsibility, and trust.
Cal Maritime's
Compass

Points

Cal Maritime uses the four points of the compass to symbolize the four key elements of our mission commitment to our students. Namely, intellectual learning, applied technology, leadership development, and global awareness.

Intellectual learning begins with the acquisition of data and culminates in analysis, synthesis, and evaluation. The initial stage is the acquisition of key facts, terms, precepts, and methodologies in a discipline. When these are synthesized, internalized, and integrated, the learner is able to construct a conceptual framework of the field, then reason through new scenarios. One who has mastered such a process will be able to solve problems, apply and evaluate theories, and construct new and meaningful syntheses from facts within the field. The levels of mastery involved in this process will differ according to the student's level of development. The beginning student learns key facts and theories. The intermediate student applies this knowledge to ever more challenging problems.

Finally, the advanced student demonstrates the ability to think critically and learn independently, allowing him or her to acquire insights and make significant achievements throughout life.

Applied technology is the use of direct experiential methods, both in classes and through immersion in professional environments, with the objective of learning the skills, techniques and attitudes appropriate to a student's chosen profession, particularly those aspects of a profession that are difficult to learn through traditional academic coursework. Cal Maritime's intention is that applied technology augment, enrich and supplement traditional classroom lecture and discussion, the intellectual learning. The outcome of these activities builds graduates with professional abilities that allow them to step into their roles in the maritime industry, and also in other industries or government.

Leadership development is informed by the action-oriented, real-world demands of the maritime industry, into which the majority of our graduates enter. Cal Maritime cadets participate in and must complete the Edwards Leadership Development Program at Cal Maritime which is built on a "maritime model" embracing the history, tradition and importance of the seafaring chain of command, while promoting active participation in modern team management practices. The foundation of the program promotes a maritime leader who at all times "does good for the greater good." The maritime leader is a "loyal shipmate," who is ethical, responsive and goal-oriented, who strives for excellence, demonstrates integrity, and is confident, ever-learning, and adaptive. The California State University's emphasis on cultivating critical thinking skills and ethics in its student graduates has provided a vital inroad to more deeply defining effective leadership practices at Cal Maritime. Only active, goal-directed, yet flexible and fluid thinking will allow the Cal Maritime graduate to maintain a competitive edge while navigating his or her course into the future.

Global awareness is based on substantive and applicable knowledge of a wide range of international issues and cultural perspectives. In the international arena, this type of understanding includes an array of issues that can be broken down into broad categories that include international politics and economics, environmental and cultural awareness, and global dynamics. Numerous contemporary issues face the global community, many of which have significant implications for the greater maritime and transportation industries.

These issues range from environmental crises affecting all people to critical political, economic, and social problems that affect much of the world's population. Global dynamics refers to the understanding of how the world's complex political, economic, social, and technological systems interact and operate in conjunction with one another. The interdependence of the members of the international community, and its impact on our students and their future, requires an awareness of global dynamics. Consistent with how we approach the other three points of the mission, global awareness at Cal Maritime is significantly more than academic and classroom-based awareness of the issues facing the world today and the diversity of cultures of the greater society in which we live.

We are committed to an understanding and awareness of global issues experienced firsthand by all of our students. To this end, all students at Cal Maritime are required to spend time abroad as part of their education. This active, participatory and experiential approach to global awareness makes Cal Maritime unique among many institutions of higher education in the United States.