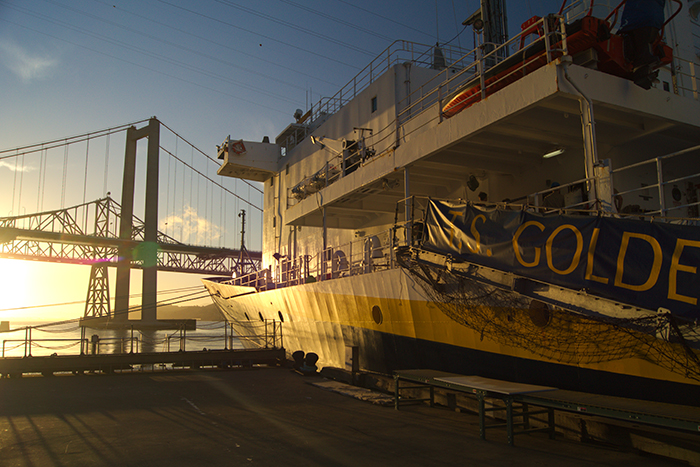 A Transportation Worker Identification Credential (TWIC) is a credential for all personnel requiring un-escorted access to secure areas of regulated facilities and vessels, and all mariners holding United States Coast Guard-issued credentials. Individuals who meet TWIC eligibility requirements will be issued a tamper- resistant credential containing the worker's biometric data (fingerprint template) to allow for a positive link between the card and the individual. Apply for a TWIC from the TSA Universal Enroll webpage, and please refer to the TWIC Application Instructions. In July 2018, the TSA began issuing the "TWIC Next Gen". This updated design aims to deter counterfeiting and curb the fraudulent use of the credential by incorporating enhanced security features. TWIC's issued prior to July 2018 remain valid the rest of their five year lifespan, with the last cards to expire in 2023. Cardholders are not required to obtain a new or replacement card until the card expires.Regulated facilities or vessels that require TWIC for access will accept and recognize both the previous and new designs.
TWIC Frequently Asked Questions
1. Who qualifies for a TWIC?
Any citizen of the United States may apply for a TWIC. If you are a non-US citizen, you are required to submit additional documentation of proof of permission to enter the U.S, for example, F-1 Visa, Permanent Resident ("Green") card, etc. MARAD (Maritime Administration) can facilitate a TWIC for a foreign national attending a maritime academy. Non U.S citizens may contact Robyn Christopher, Licensing Coordinator, for further assistance.
2. Who is required to obtain a TWIC?
All enrolled students are required to possess a valid TWIC.
3. Why do I need a TWIC?
A TWIC is required for all Merchant Mariner Credential applications. All Marine Transportation, Marine Engineering Technology, Facilities Engineering Technology, and Mechanical Engineering students are required by the U.S. Coast Guard to obtain a TWIC before sailing on their training cruise. In addition, Business Administration and Global Studies students, who live aboard the TS Golden Bear, intend to participate in a summer co-op onboard a vessel or within a transportation facility, are required to possess a TWIC.
3. When do I apply for a TWIC?
It is highly recommended that those students with easy access to a TWIC office obtain and submit a copy of their TWIC card prior to their arrival to campus freshman year. Those students who do not have access to a TWIC office will need to obtain one soon after they arrive at Cal Maritime for their freshman year.
4. How do I Apply for a TWIC?
TWIC processing takes part in three steps:
On-line pre-enrollment process.
Visit to the TWIC enrollment center most convenient to you – to verify identification documents, be fingerprinted and pay your fees.
Second visit back to the same enrollment center to pick-up and activate your new TWIC.
Please refer to the TWIC Application instructions for detailed information on applying for your TWIC.
5. How much does a TWIC cost?
The cost is currently $125.25 and payable by debit or credit card, certified check or money order. Your TWIC will be valid for 5 years from date of issue.
6. Where can I find a TWIC enrollment center?
Go to TWIC Enrollment Center Locator and enter your zip code to find the closest center.
7. I have my TWIC; what's next?
You must provide a color copy of the front and back of your TWIC to Ms. Susan Reynolds in the Marine Programs Office, as soon as you have received it.

A color copy of the front of your TWIC is required for all UCSG Merchant Mariner Credential applications.

You will need your TWIC for access to the training ship.
8. What should I do if I'm denied a TWIC?
Notify the Licensing Coordinator and Marine Programs office in writing of the reason that you were denied.

If you were denied on eligibility criteria, there may be no recourse.

If you were denied for a different reason, please make an appointment to see the Licensing Coordinator to discuss the appeal process.