Cadet Information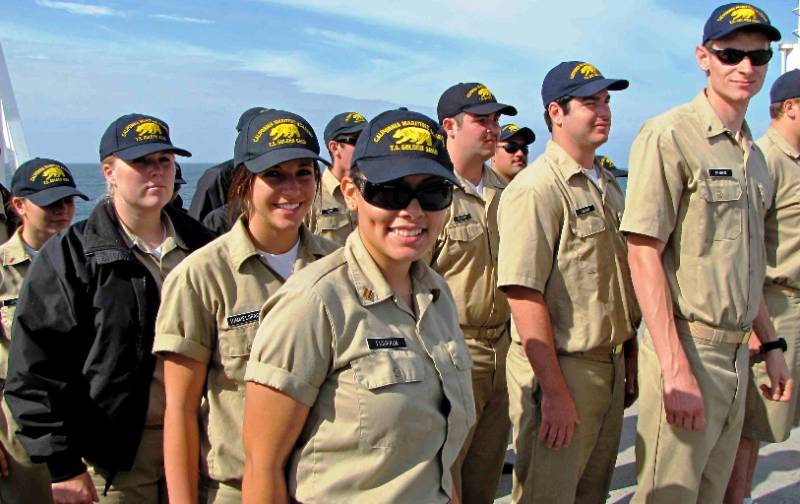 Incoming Freshmen
You have an exciting opportunity to participate in this program -- the Cadet-Community Connection -- designed to provide you with more support than you would find at any other college campus. In turn, you will have the opportunity to become a voice for the California State University Maritime Academy in the community, offering your unique perspective on our unique campus.
During your first year at Cal Maritime, you will face many new challenges. This program is designed to give you an opportunity to have a local "family" connection to help you negotiate these demands. You will still live on campus, but during your free time, your Community Host will provide a break away from your commitments and responsibilities on campus, whether that means attending a Vallejo Admirals baseball game together, enjoying a home-cooked meal at your Host's home, or participating in another activity that meets your mutual interests.
How It Works
Submit an application -- JULY 31st deadline.
Receive notification via email about the Community Host with whom you have been matched.
Attend Student Orientation and meet your Community Host during a Meet & Greet Reception -- August 31st, 5pm - 7 pm
Maintain contact with your Community Host during the academic year, the extent of which will be mutually agreed upon between you and your Hosts.
Still have questions? Please don't hesitate to email us or give us a call!

Community Engagement Program Specialist
JoEllen Myslik
jmyslik@csum.edu
Student Center/Morrow Cove