Cadet-Community Connection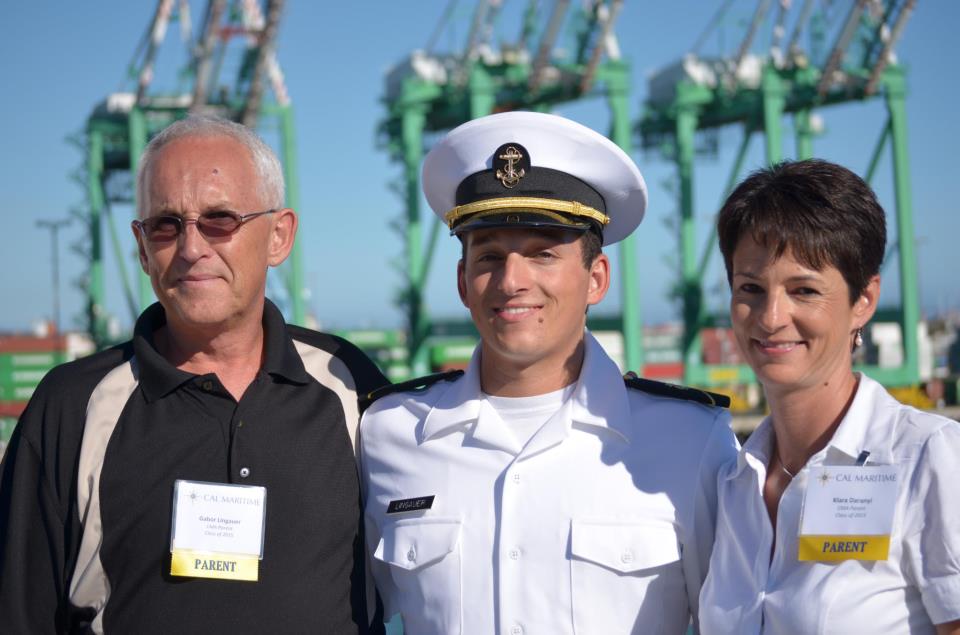 Welcome to California State University Maritime Academy's Cadet-Community Connection (C3) website and thank you for your interest in this unique program. Whether you are an incoming freshman or are interested in becoming a Community Host, your time and efforts in helping us to create a successful program are greatly appreciated.
The Cadet-Community Connection offers cadets an opportunity to have a local "family connection." The Hosts -- caring residents from the local community -- will provide friendship, understanding, encouragement, plus a sense of family and the feeling of having a "home away from home" to incoming freshmen as they meet the challenges associated with a demanding first year. Through interaction with their Community Hosts, first-year cadets will learn more about Vallejo and experience the many positive aspects that the town, Solano County and the Bay Area have to offer.
The goal of this program is to provide incoming freshmen 360 degrees of support: from their own family back home, from their campus community and from a local family in the Vallejo area. We believe that with strong support comes great success!