Dr. Lori Schroeder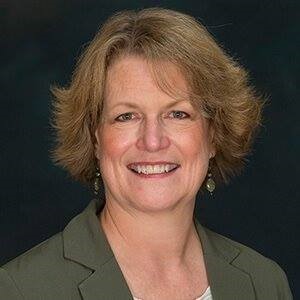 Lori joined Cal Maritime in August of 2020 as the Provost and Vice President of Academic Affairs. She is the senior administrator in the President's Cabinet and is responsible for all aspects of academics, including faculty, enrollment and student support services, curriculum development, and accreditation. She takes very seriously the dual responsibilities of shepherding the academic enterprise that has so successfully launched graduates for almost a century and leading Cal Maritime's academic vision into its next century. She is grateful for the remarkable faculty and staff that make the personal and professional development of each cadet their primary goal.
Arriving at Cal Maritime with over 30 years of experience in higher education, Lori served for many years as a full-time teaching faculty member, during which time she was awarded tenure at two different institutions. While at Knox College (Illinois), where she served for 21 years, she was selected for an all-college teaching award, was appointed or elected to a wide range of campus committees and published numerous scholarly articles in her chosen academic field of early modern literature. Most of her publications have focused on intersections of gender, race, and class in the works of Shakespeare. She rose to the level of department chair at Knox and was later appointed the associate dean of the college. In 2017 she was named the first-ever provost at Franklin College in Indiana, where she oversaw a general education curriculum redesign, the start-up of the college's first-ever student success program, and the genesis of a master's program in Physician Assistant Studies.

Lori has three daughters, all of whom have successfully launched (or are now launching into) post-college careers in Denver. She and her husband, Tom, live in Vallejo.