YOUR ACADEMIC JOURNEY STARTS HERE
Welcome to Academic Affairs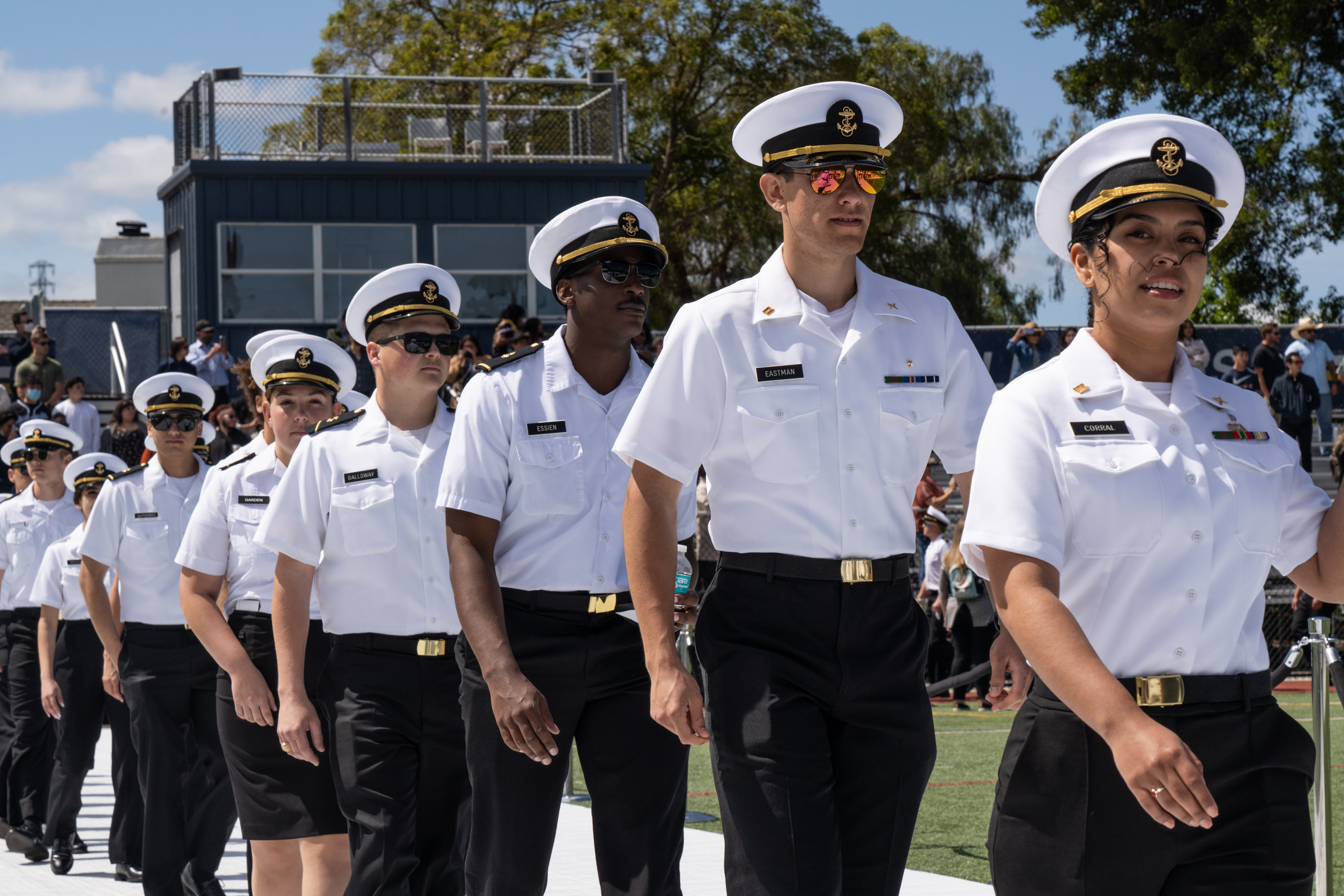 At California State University Maritime Academy, cadets are enrolled in baccalaureate degree programs related to the vast international maritime and related shore-side industries. Undergraduate degrees are offered in business administration, global studies and maritime affairs, marine and facilities engineering technology, marine transportation and mechanical engineering. All of our undergraduate degree programs emphasize classroom learning, combined with practical experience, applied technology, leadership development, and global awareness. For cadets seeking a graduate degree, we also offer an online master's degree in Transportation and Engineering Management through extended learning.
A Cal Maritime education exemplifies the concept of learning by doing. Each of our seven majors develops expertise in the increasingly vital and dynamic maritime industry and related careers on land or at sea.
Cadets graduating from Cal Maritime have excellent career opportunities on land, in ports and at sea. The practical, hands-on approach to learning prepares cadets to work in federal, state and local governments, agencies specializing in maritime affairs and security, international firms specializing in shipping and maritime issues, and as officers on U.S. ships. cadets interested in earning a license to sail obtain the Third Mate or the Third Assistant Engineer licenses, issued upon graduation by the United States Coast Guard. This license, recognized and respected by other countries, enables graduates to sail as officers on U.S. ships on any ocean, regardless of tonnage, horsepower and size.
Our full- and part-time faculty are committed to excellence in teaching, scholarship, and service. We take great pride in the fact that our faculty are highly regarded professionals in their fields who are engaged in teaching as their primary commitment. Moreover, the faculty are supported by a dedicated staff committed to cadet success.
The Provost's Office provides the support and resources for an environment where cadets and faculty can engage in learning and teaching, scholarly work, as well as service to the community and the Academy.
Our 13:1 student-faculty ratio and classes averaging 20 students ensure your access to our knowledgeable, supportive faculty. Cutting-edge labs and simulators quickly translate concepts from the textbook to hands-on application while building confidence in your abilities. During the summer, our Training Ship Golden Bear affords you the responsibility of running a 500-foot vessel while also providing you with valuable experience in international ports of call before returning to campus for the academic school year, where it continues to serve as a unique classroom and campus pride-point.
The critical connection between classroom instruction and real-world practices is further developed by internships with shoreside companies, government agencies, or aboard commercial vessels. These experiences, along with the many other hands-on learning components of a Cal Maritime education, often lead to successful and lucrative career pathways for our graduates.
I encourage you to explore what Academic Affairs has to offer at Cal Maritime and find more information about the services we provide for the academic and cadet community. Your academic journey starts here.
Dr. Lori Schroeder
Provost and Vice President for Academic Affairs
lschroeder@csum.edu
Biography