Co-Op and Sea Training II Program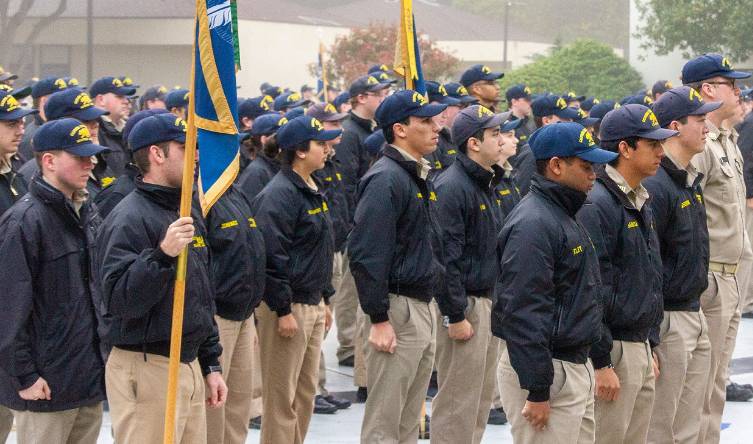 Each year California State University, Maritime Academy seeks support from employers in the continued educational development of our students. The application of in class learning to real world settings is a cornerstone in the development of a Cal Maritime graduate. Career Services administratively assists students with finding a Co-Op or a Cadet Shipping Billet onboard a sailing merchant marine vessel.
Cooperative Education
The purpose of the Co-Op Program is to integrate classroom studies with academic related work experience. All non-licensed cadets must participate in a Co-Op as required by their major and are designed for students who have completed two or three years of coursework.
Participating Majors: Business Administration, Facilities Engineering, Global Studies and Maritime Affairs, Mechanical Engineering, and Oceanography
For more information, please contact one of our Career Coordinators listed below.

Sea Training II
Our Commercial Cruise program can be a great resource for your organization. The purpose of the commercial cruise program is to pair students aboard commercially operated vessels.
Deck Cadets (Marine Transportation majors) are required to sail a minimum of 90+ days aboard a 100 gross ton vessel.

Engine Cadets ( USCG License Track Mechnical majors and Marine Engineering Technology majors) are required to obtain a minimum of 60 days aboard a vessel with a minimum of 4000 hp.
All cadets are required to complete an academic project while at sea which they turn in to the academy for a grade. This program is an invaluable keystone element in the training here at Cal Maritime. Our cadets participate in commercial cruise their sophomore summer after completing their freshman cruise aboard the Training Ship Golden Bear.
Participating Majors: Marine Engineering Technology, Marine Transportation, & Mechanical Engineering

Contact Career Services
Hours of Operation:
Monday through Friday, 9 a.m.-5 p.m.
Contact Information:
Chelsea Leff
Career Coordinator, Sea Training II (DECK)
(707) 654-1072
cleff@csum.edu
Daisy Gonzalez
Career Coordinator, Engineering & Sea Training II (ENGINE)
(707) 654-1077
dgonzalez@csum.edu
Tess Luna
Career Services Office Assistant
(707) 654-1071
tluna@csum.edu