2022-2023 EOP Student Leadership
EOP student leaders are the heart of the EOP program at Cal Maritime. Returning students serve in a variety of leadership roles, from providing academic support, to assisting incoming students with the transition to college life during Summer Bridge and their first year, to developing cocurricular programming that keeps students informed, engaged, and entertained during their time as Cal Maritime cadets.
2022-2023 Peer Mentors
Hi, Y'all, My name is Kong Vang. I am a transferred student and studying the Facilities Engineering Technologies major. This is my upcoming 4th year at CMA. My hobbies are soccer, fishing, hiking, eating, and gaming. I'm interested in ways to help motivate my peers and have fun. My favorite quote: "Everybody is a genius. But if you judge a fish by its ability to climb a tree, it will live its whole life believing it is stupid." - Albert Einstein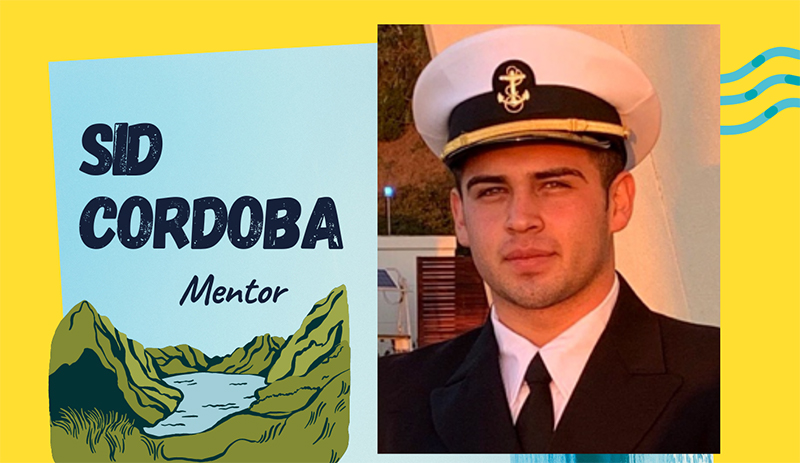 Hello! My proper name is usually hard to pronounce, so people call me "Sid." I am a very social person who loves to have any kind of conversation. Activities like camping and hiking are some of my passions, but I am always up for anything. Within me, you will find a FET trying to chase big dreams. I am thrilled to be part of the EOP team!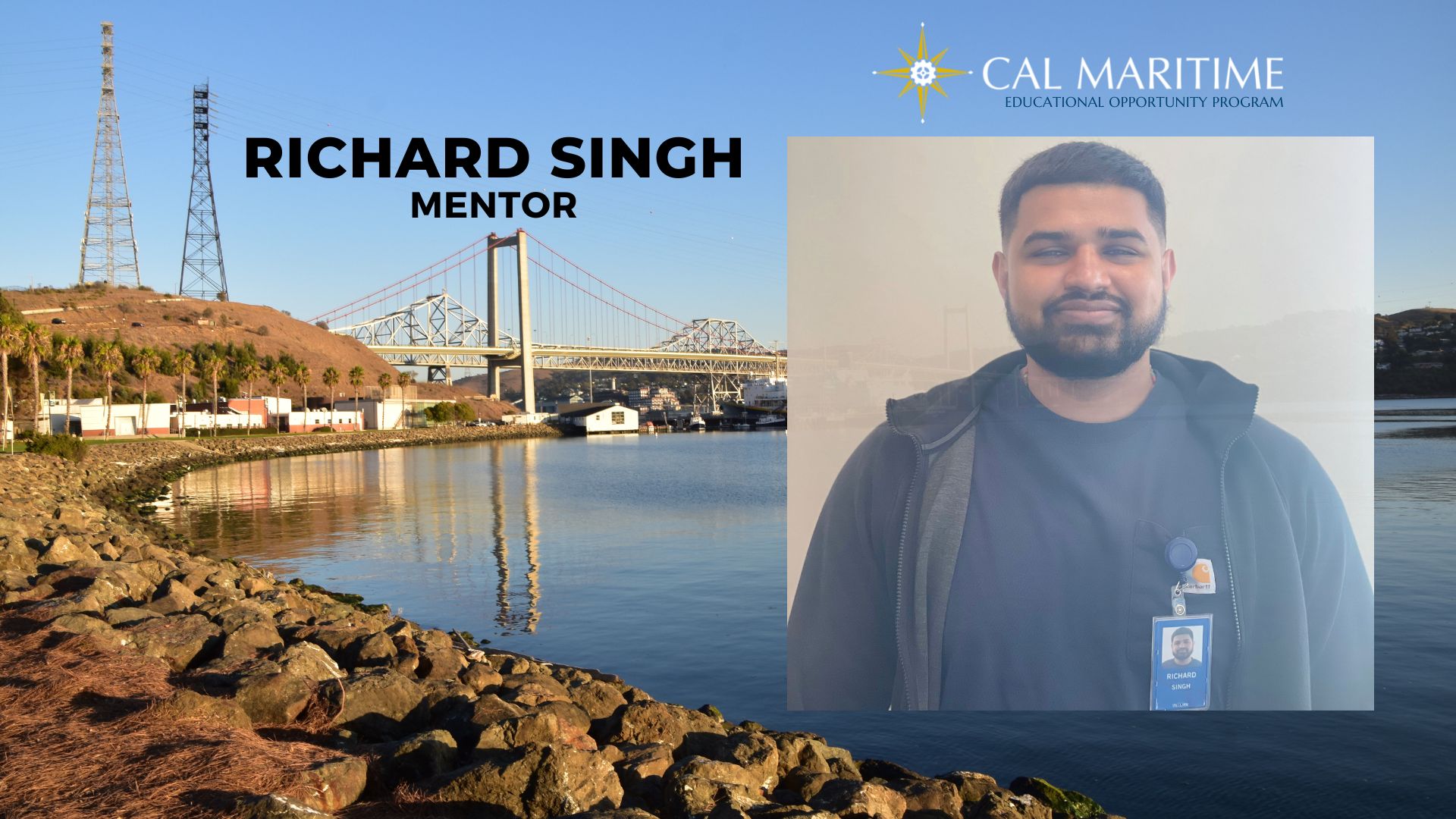 Hi everyone, my name is Richard Singh and I am a fourth-year majoring in Facilities Engineering Technology. I love to travel, network, watch sports, attend music festivals, and eat good food. I look forward to working with everyone that will be in EOP to help ease their transition here at Cal Maritime!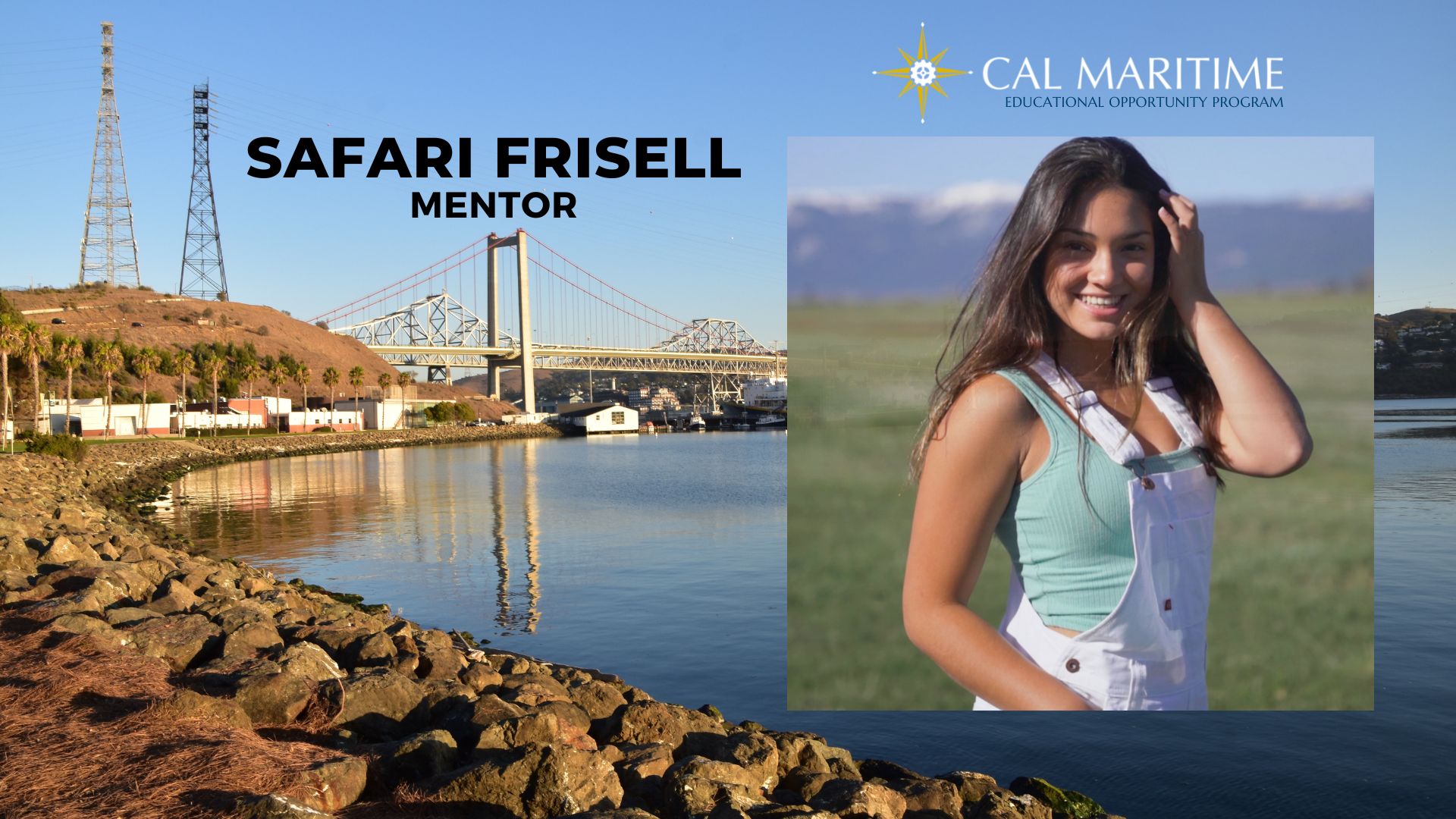 Hey! My name is Safari Frisell, and I am majoring in Marine Transportation at Cal Maritime. This is my second year here, and I am loving it! I am on the cross-country and sailing team. My hobbies include lifting in the gym, traveling, watching movies, and cooking. I love socializing and hanging out with my friends. If you see me around, don't be shy, I'm here to answer any questions or if you want to grab a coffee and talk :)