Summer Bridge 2022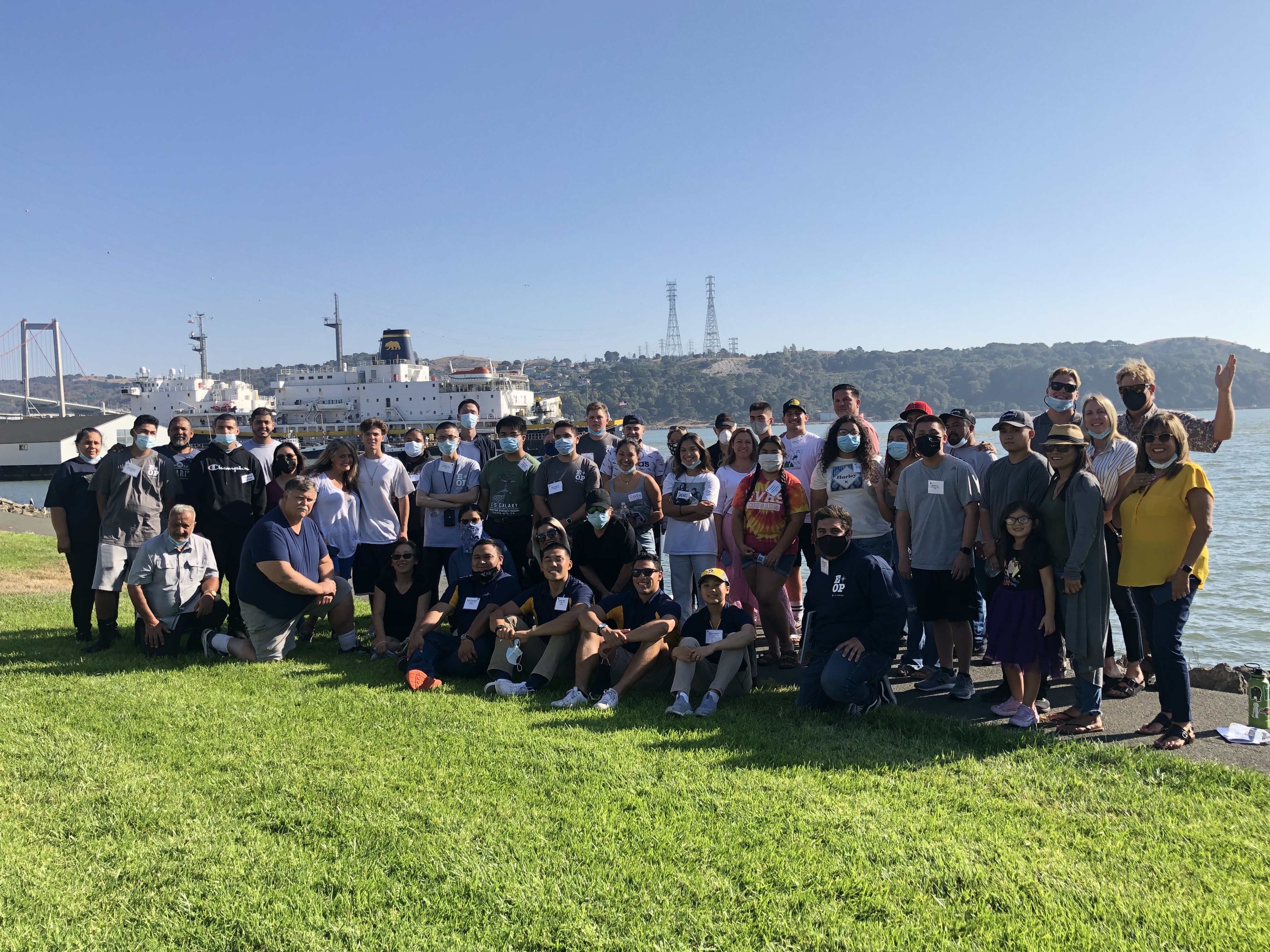 Summer Bridge is a mandatory five-day, four-night pre-orientation program that assists incoming first-year Cal Maritime students in becoming equipped with the skills and knowledge they need to be successful. Summer Bridge 2022 dates are from Monday, Aug. 15th, 2022 - Friday, Aug. 19th, 2022.
The goals of the Summer Bridge program are to build self-efficacy, community, knowledge of resources, and identity among incoming EOP first years.
Summer Bridge FAQ
Q: Is there a cost for Summer Bridge?
A: There is no charge for students to participate in the Summer Bridge program, including food and accommodations. However, students are responsible for their own transportation to the Bay Area. Shuttles are offered to and from the Oakland Airport and local bus/ train stations, free of cost.
Q: Do EOP Summer Bridge participants still need to attend Cal Maritime Orientation?
A: Yes; Summer Bridge is a pre-orientation program. EOP students are still required to attend Cal Maritime's Orientation Week program in September before classes begin.
Q: Can family members participate in Summer Bridge?
A: We understand that the transition to college impacts the entire family. Family members are invited to assist students in moving in to the Residence Halls on the first day of Summer Bridge, and to attend a welcome session and family dinner with their students that evening. However, family members are expected to depart following dinner on the first evening of the program.
Q: What type of programming can I expect at Summer Bridge?
A: Summer Bridge features social and academic programming to help students become acquainted with the Cal Maritime campus, their EOP peers and resources, and what will be expected of them as incoming college students. Examples of activities include regular meetings with returning student mentors, interactive social and team-building sessions, field trips, academic success workshops, and programs by Cal Maritime faculty and staff on campus resources. Students will receive a Summer Bridge schedule with more information upon acceptance to EOP.
Q: Can transfer students participate in Summer Bridge?
A: Yes. Transfer students are part of the Incoming Cohort and should participate in the Summer Bidge experience. Transfer students who have dependents and/or need personal accommodations should contact the EOP office for support.
Q: Who leads the Summer Bridge program?
A: Summer Bridge is supervised by EOP staff, though many sessions are led by other Cal Maritime faculty, staff, and returning EOP students who serve as mentors. Residence Life staff supervises students in the Residence Halls for the duration of the program.
Q: Can I commute to Summer Bridge?
A: No. Students are required to live on-campus during Summer Bridge so that they can gain the most from this program. The opportunity to experience life as a residential college student is an integral part of the Summer Bridge process and the transition to successful student life at Cal Maritime.
Q: Will I be staying in the same residence hall/room from Summer Bridge to the academic year?
A: To avoid students having to move-in twice, the room that you stay in during Summer Bridge will be in your assigned room for the academic year. This means that Summer Bridge students should plan to move into the residence hall with their personal belongings when they arrive for Day1 of Summer Bridge.