In 1929, the California State Assembly established the California Nautical School in what is now Tiburon, California, the first school of its type on the western coast of the United States.
In the decades since, California State University Maritime Academy has grown, evolved, moved and been renamed. Expanding on its traditional and important role as a nautical training school for seafarers, Cal Maritime has become a complex educational institution granting undergraduate and graduate degrees. Cal Maritime remains the only American, degree-granting maritime academy on the Pacific Ocean. It now serves as the U.S. Maritime Administration's regional academy for California, Hawaii, Alaska, Washington and Oregon.
The smallest of the 23 campuses in the California State University system, Cal Maritime graduates enjoy extraordinary levels of success as senior leaders, entrepreneurs and innovators across many industries, in government and in the military, from the ocean floor to space.
Cal Maritime's clear and enduring responsibility is to train, educate and develop graduates for positions of progressively challenging leadership responsibility in the global maritime profession. Students experience intellectual learning in high-technology classrooms and hands-on application of theory in modern simulators and laboratories as well as career-oriented internships. Graduates receive extensive coaching, mentoring and attention from a world-class faculty and staff.
One of the key tenets of a maritime education is global awareness, and the world and the industries that Cal Maritime serves will continue to globalize in supply chains, business interdependence and markets. Real-world experiences during training cruises and international learning experiences prepare cadets for the rigors and realities of the maritime profession.
The Academy devotes significant resources to leadership development, supplying graduates with a substantial early-career advantage and positioning them for leadership positions in their fields.
Cal Maritime is a resource leader in maritime subject matter for business, government and education. Faculty members are routinely called upon to inform and educate the public well beyond the borders of campus. Their high-impact research and scholarly activities advance the maritime profession and keep them closely connected to industry partners.
---
Career opportunities within maritime-related fields have expanded for licensed and shoreside professionals. Students are enrolled in the Cal Maritime Corps of Cadets, pursuing degree programs in marine transportation, marine engineering technology, international business and logistics, mechanical engineering, international
strategy and security
, and facilities engineering technology. These programs lead to U.S. Coast Guard licenses or shoreside professional certifications that are in high demand.
A fully online master's degree program provides mobile learners around the globe the opportunity for mid-career training and advancement.
The tugboat, towboat and barge industry is growing, and is a key driver in the American intermodal transportation network, running along the 25,000-mile waterway system, adding $5 billion annually to the U.S. economy.
The offshore energy industry employs maritime professionals to crew offshore platforms, drilling ships and offshore supply vessels. On the shore side, over 500 commercial sea and river ports are active in global trade and domestic production, presenting career opportunities in port management and intermodal logistics. These vibrant sectors of the U.S. economy also require policy leaders who are well-versed in the maritime profession.
The continuing economic globalization and expanding population and growing middle class in Asia signals a bright future for maritime-related trade. It also provides opportunities for Cal Maritime to extend its educational reach in a period that has been called "America's Pacific Century."
Academy graduates will enter a profession that highly values their technical, cultural and leadership competencies. To better prepare graduates for the global workplace, Cal Maritime plans to recruit a select group of undergraduates from countries around the world to broaden students' exposure to international maritime partners.
Maritime professionals in shipping, engineering, logistics and policy throughout the Pacific and beyond will continue to look to Cal Maritime as keeper of the flame for maritime arts and sciences and rely upon industry-savvy, experienced and respected faculty and staff to educate the future maritime workforce.
The future leaders of global maritime communities will be graduates who look back to the Academy as a source of new knowledge, practices, technologies and solutions. The new mindset of a professional maritime career will include lifelong learning as an imperative for career resiliency.
The emerging economy will be highly competitive. Cal Maritime will be positioned to serve its graduates throughout their careers through advanced leadership and management programs.
---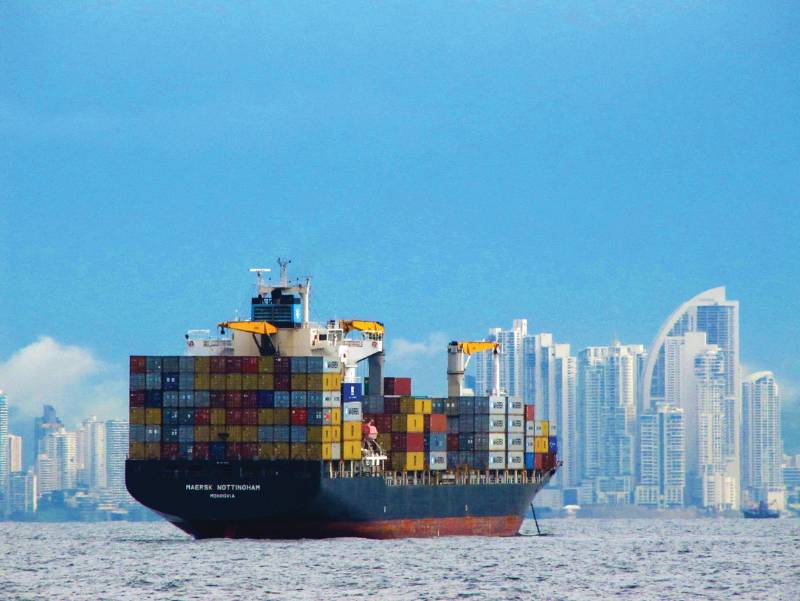 Differentiation
. As a unique campus of the California State University, Cal Maritime will continue to capitalize on its distinctive nature as an institution. Capitalizing on its special niche, the Academy will deliver new programming that focuses on the maritime nature of its mission and emerging opportunities in the global maritime community of professions.
Relevance. The Academy will sustain its long-standing importance to maritime industries that have diversified, broadened and changed. Cal Maritime will continue to graduate a high number of licensed mariners to crew the nation's maritime fleet, while recognizing that graduates are entering a transportation profession that values and rewards career agility. Cal Maritime graduates will lead in ports, warehouses, multinational organizations, and state and federal governments. They will also tackle difficult challenges in shipping and logistics, environmental compliance, and legislative policy development. The high demand for graduates for shoreside professional opportunities in business and logistics, maritime policy and facilities engineering reflects the University's ability to anticipate needs of the maritime community.
Growth. To increase access to maritime professions and sustain affordability, the Academy is moving to accommodate increased enrollment. Cal Maritime currently receives five applications for each seat granted in the freshman class. Meanwhile, there is demand for graduates to fill lucrative position within the industry. A deliberate and calibrated growth plan will provide the opportunity to serve a the growing maritime industry, while delivering a world-class education to a greater number of applicants.
---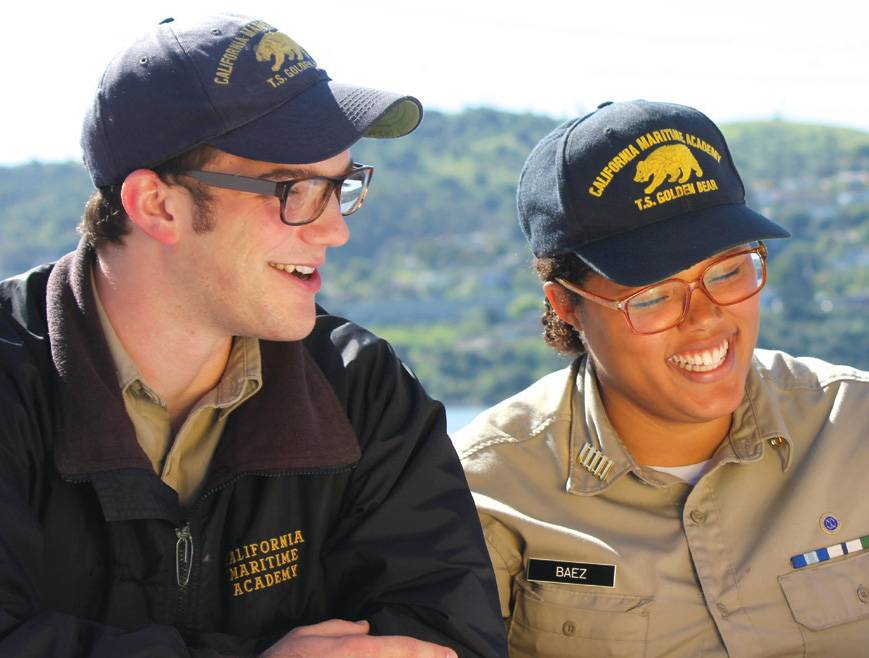 Cal Maritime is developing a modern infrastructure that preserves, enhances, and restores campus green space and the beautiful waterfront. The construction of multi-story buildings will optimize resources and campus geography while accommodating growths in enrollment, faculty and staff.
The highest priorities include a modern library and information commons and a new residence hall. A return to a greater percentage of campus residency will improve retention, completion and quality of educational experience.
The Cal Maritime waterfront supports academic programming and hands-on experiences for all students and is home to training vessels, waterfront sports and recreational programs. In the future, every feature of the waterfront will support professional training, student recreation, community outreach and recruitment.
The Academy is evolving as a maritime university – with increasing cultural and intellectual stimulation and a high quality of life. More than just improved infrastructure will be required to deliver world-class education to its students. The campus is seen as vibrant and engaged thanks to a committed community of educators. Vigorous efforts have been devoted to increasing the commitment to the arts as a component of campus life, to sustaining academic honor societies that recognize student academic and leadership achievement, and to honoring excellence in service to the campus community.
A Campus Community as Diverse as California
Historically, maritime academies have been challenged in achieving ethnic and gender diversity within their student bodies and faculties. As a public university in California, the Academy is charged with serving all of the state's people. Cal Maritime is working to double minority representation on campus through active alumni recruiting efforts to identify candidates for enrollment and programs that support and celebrate diverse populations and demonstrate our commitment to a diverse community. Goals have been set to increase female enrollment to a minimum of 30 percent in the entering freshman class of 2019. Hiring search practices are being reviewed and modified to improve access to career opportunities at the Academy.
Faculty Development
Cal Maritime recruits and develops a diverse faculty of proven professionals with connections and interactions to maritime industries and businesses. The pace of change within maritime professions is accelerating as is the delivery of higher education. Faculty are encouraged to pursue grant-funded applied undergraduate research opportunities. A planned Faculty Teaching and Learning Center will allow professors to experiment with classroom teaching technologies and techniques.
Residential Life: Academics at the Core
The demands of a Cal Maritime education leave little time for extracurricular activities. Watch-standing requirements, class loads and Corps of Cadets responsibilities create time pressures that are exacerbated if a student also commutes to campus.
Students should not forego important developmental programming that prepares them for life and career challenges. Expansion of residence halls will provide accommodations to ease access to academic programs, enhance student engagement, increase graduation rates and enable on-time completion of the four-year degree programs. Professional residence life staff will provide valuable programming, and residence halls will develop as social and academic centers where students build a sense of community and reinforce classroom learning through dedicated study areas and tutoring support.
Environmental Stewardship: Campus as a Living Learning Laboratory
The Cal Maritime campus' position along the Carquinez Strait provides sunshine, wind and tidal flow that could allow creation of energy for campus use. Just as important, the undergraduate education and research experience that would come with operating these technologies will set graduates ahead of their peers in the job market. Utilizing the entire campus as a living, learning laboratory will enhance the educational mission and prepare graduates for new career opportunities, as well as reduce operating costs that threaten affordability of higher education.
Information Technology: Harness New Capabilities
Cal Maritime professors have been recognized frequently for the use of emerging technologies in the classroom. The nature of a maritime education magnifies the need for continual advances. Integration of new technology in classrooms, residence halls, public spaces, enrollment management, student registration, financial aid, human resources and facilities management enhance student educational experiences and increase efficiency.
Responsive Academic Programming
Demand for a Cal Maritime education has increased in the last decade. Most degree programs require applicants to compete for admission. The overwhelming majority of graduates start lucrative careers within four months of graduation. Work has begun to prioritize high-need and high-demand academic programs to meet industry needs, and opportunities exist to expand and enhance master's degree program offerings.
Over the next decade, Cal Maritime will develop and implement programs that employ its institutional strengths while adapting to the needs of industry. A number of emerging fields may provide graduates with meaningful and lucrative careers. Additionally, Cal Maritime will answer growing demand for graduates in current academic programs.
The global maritime profession has experienced significant changes in the last half-century, yet challenges remain in achieving safe working environments for seafarers, longshoremen and other transportation workers. Cal Maritime will become a leader in maritime safety through development of academic and professional training to create a cohort of dedicated safety-discipline experts.
Focused Career Preparation
The establishment of industry-standard practices on campus gives Cal Maritime graduates an edge professionally. Examples include the International Safety Management (ISM) certification program instituted on the Training Ship Golden Bear and the campus; the establishment of a Maritime Safety and Security Center that operates as a satellite campus in Richmond, California; and an industry-endorsed professional certificate program in logistics offered concurrent with the baccalaureate degree.
The Training Ship Golden Bear is a research centerpiece, and the Academy continues to develop as a center for excellence in maritime studies, conducting applied research in promising initiatives that contribute to the stewardship of the oceans. Cal Maritime is becoming an all-things-maritime university with a strong focus on immersive learning and leadership development.
Applied research efforts will promote statewide economic development, bringing research funding to the state and providing students opportunities to advance knowledge in all fields of maritime studies. Highly-valued continuing education and certificate programs are offered through the Sponsored Projects and Extended Learning department, which also serves as an incubator for development of new academic programs.
Industry Imperative: Leadership-Ready Graduates
Cal Maritime students learn to lead and embrace a set of values that remain sacrosanct in the maritime community: dedication, honor, integrity, respect, responsibility and trust. The maritime industry requires leaders with integrity, self discipline and interpersonal skills who can exercise critical thinking and foster teamwork. These qualities are at the center of the students' experience at Cal Maritime as members of the Corps of Cadets and through the Edwards Leadership Development Program, a co-curricular program built on a maritime model embracing the history, tradition and importance of the seafaring chain of command, while promoting active participation in modern team management practices.
Academy Athletics: An Ideal Leadership Lab
College athletes at Cal Maritime are different. Nearly 20% of the student body participates in intercollegiate sports, most without scholarship support. They are true student athletes, and their academic performance is enhanced through the athletic program, providing leadership opportunities, expanded world views and improved self-discipline. Future expansion of athletics programs will help to drive expected growth in female enrollment.
---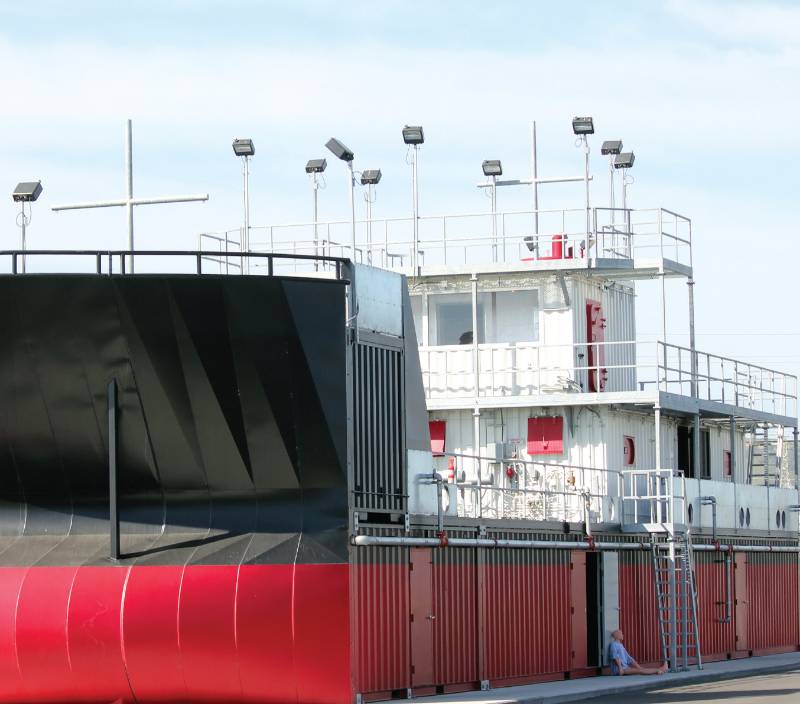 Cal Maritime cannot achieve its vision without increasing and strengthening partnerships with state, federal and foreign government agencies, alumni, parents, donors and its own foundation.
The Alumni Association will have an increasing impact on Cal Maritime's future. In the next two decades, the Academy will graduate nearly 5,500 students, as many are currently alive since the California Nautical School first opened its doors in 1929. Alumni efforts to educate young people about the maritime industry, career opportunities and requirements for admission and graduation will be crucial.
Expansion of industry partnerships will bring proven maritime professionals to campus and the Maritime Safety and Security Center. Highly-experienced pilots and engineers will hone their skills in world-class simulators. First responders will develop and practice common tactics and procedures to assure interoperability. The campus will continue to serve as a gathering place for maritime professionals for professional conferences, sustaining vital connections to leaders in policy, business, logistics, engineering and vessel operations.
A planned California Maritime Institute will serve as an international think tank, becoming a unique center of excellence to house visiting maritime scholars and industry leaders.
Partnering with community colleges, high schools, maritime-focused youth programs and STEM-oriented education systems, Cal Maritime can identify future students with a high likelihood of success at the Academy.
---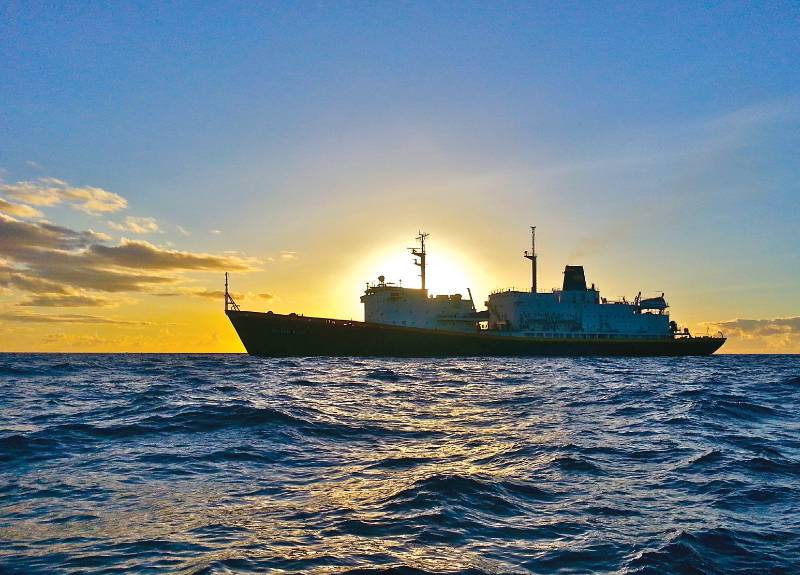 As the Pacific maritime community's keeper of the flame, Cal Maritime is the steward of a heritage and culture of respect for the sea. It is also the navigator for its future.
Being different is an enormous strength for Cal Maritime. The Academy will continue to be a maritime university. A Cal Maritime degree will provide lifelong opportunities for alumni, instilling strong values, impeccable judgement, courageous leadership, exceptional intellectual capability and unsurpassed knowledge and technical expertise.
Office of the President
Karyn Cornell
Administration Building, Room 4 AVP University Affairs & Chief of Staff
Chelsea McClain
Administration Building, Room 4 Director University Affairs