Passport Navigate for Students
Passport Navigate app has moved!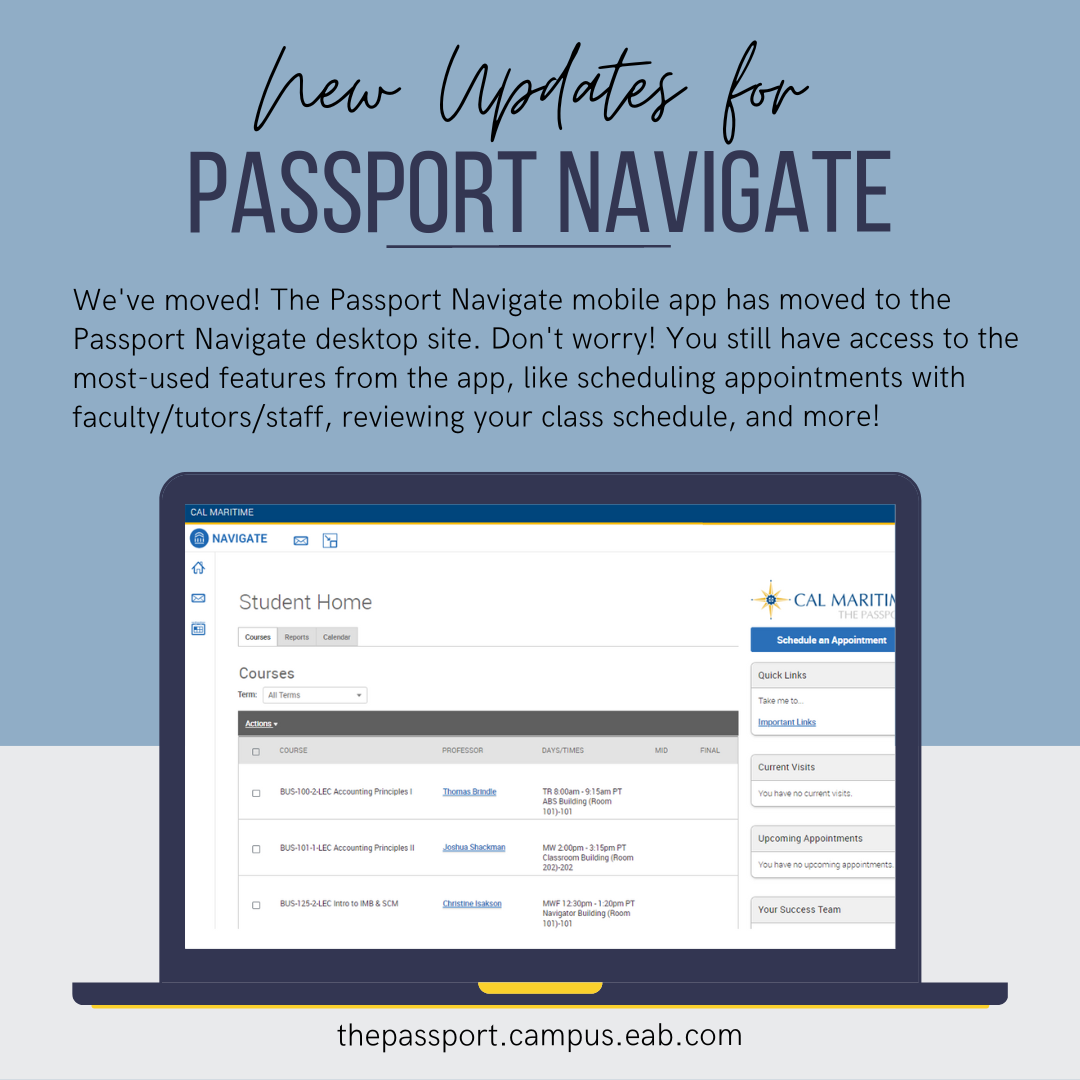 ---
With Passport Navigate, you can:
Set up appointments with your professors, staff, tutoring and other resources on campus!
See if drop-in/office hours are available for faculty or staff.
Connect with tutor for help with specific subjects.
Review your current schedule, and previous semester grades.
Check out Passport Navigate today!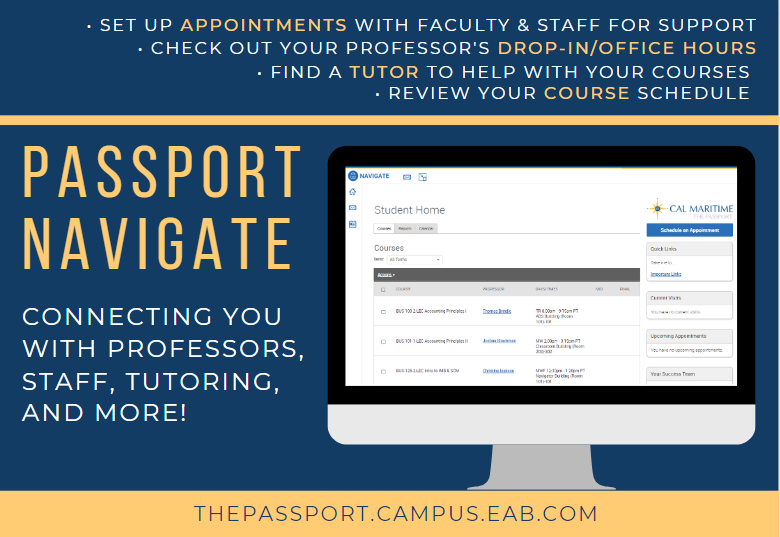 ---
How to make an appointment through Passport Navigate:
Log into Passport Navigate with your Cal Maritime credentials.
Click the blue "Schedule an Appointment" button on the top right.
Select the Type of appointment you'd like (i.e., Advising, Tutoring, etc.).
Select the Service, (i.e., University Advising/Resources, Chemistry Tutoring, etc.).
Pick a date (tip: any date selected will show you all upcoming appointments for the next two weeks).
Click "Find Available Time" and select a time that works for you.
Select how you'd like to meet (in-person, virtual, phone call).
For help using Passport Navigate for Students, email advisor@csum.edu.