Vice President for Administration and Finance
Franz Lozano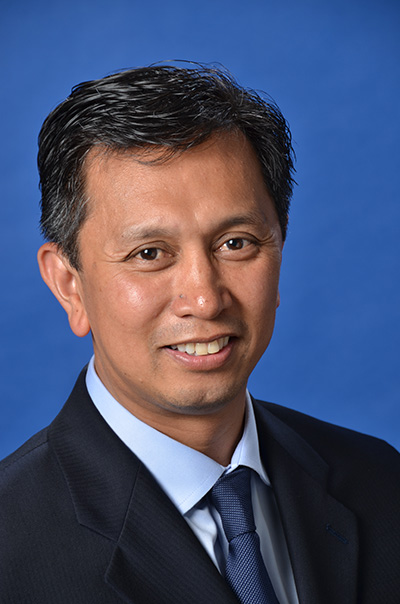 Franz Lozano joined California State University Maritime Academy in November 2014 as Vice President for Administration and Finance.
Reporting to the President, Franz is responsible for managing the University's business and financial operations. The division of Administration and Finance include: Financial Services (Budget Planning and Administration), Accounting, Procurement, Risk Management, Facilities Management, University Planning, Information Technology, Human Resources, and Police Services (Public Safety) departments. There are approximately 90+ staff members within the Administration and Finance division.
Franz came to California State University Maritime Academy after serving San Francisco State University (SF State) for 18 years. At SF State, he served in multiple leadership roles: Associate Vice President for Budget Administration and Operations, Interim Associate Vice President for Fiscal Affairs, and Director of Internal Audit.
Franz earned his Masters in Business Administration from California State University Sacramento, and Bachelor of Science in Business Administration with an emphasis in Accounting from San Francisco State University.