Administration and Finance Overview
Welcome to the Office of Administration and Finance
The Office of Administration and Finance is dedicated to supporting the instruction, research, and public service missions of the University.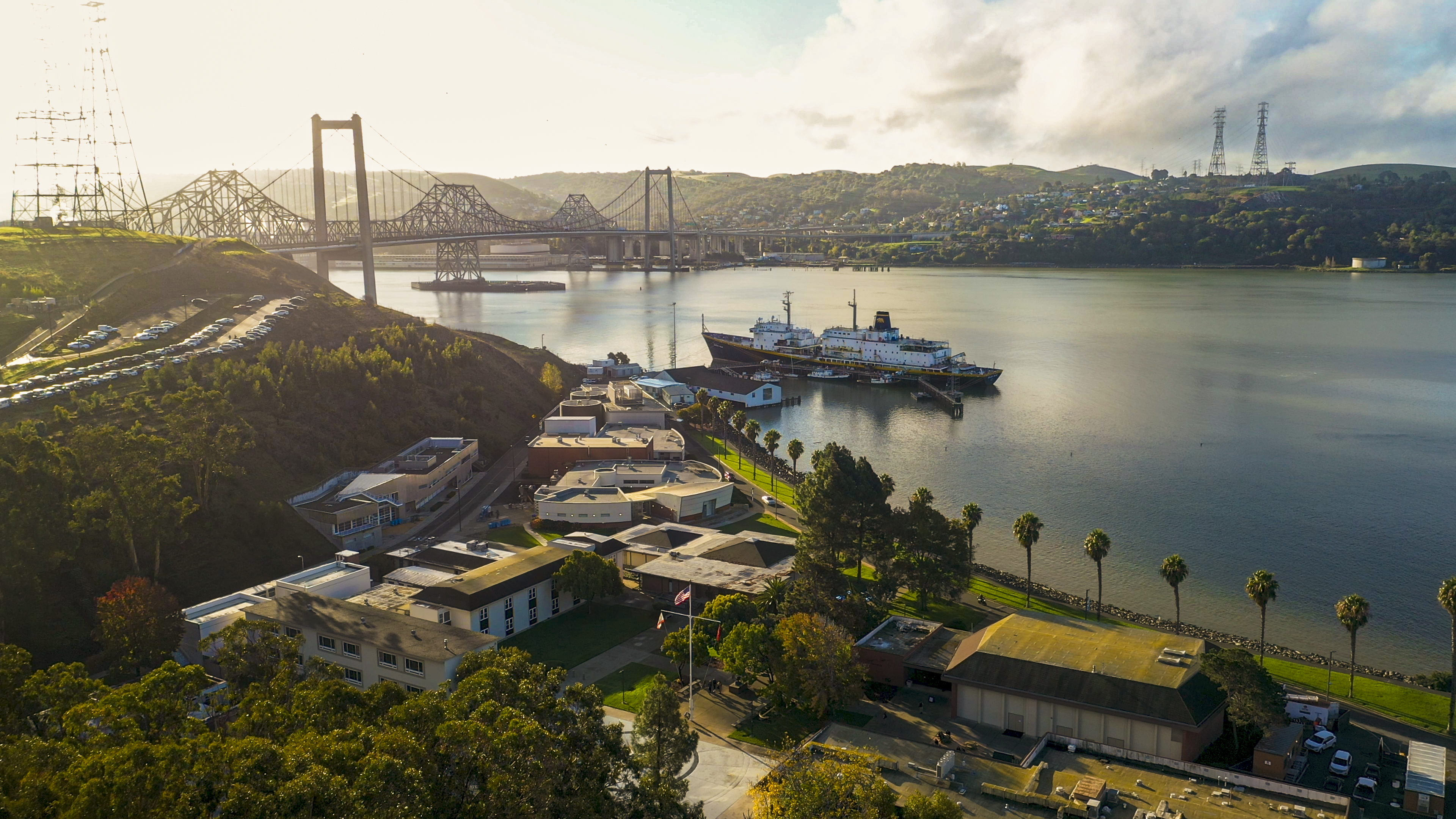 The Office of Administration & Finance (A&F) supports the mission of California State University Maritime Academy by striving to provide seamless processes and responsive services necessary to manage the University's administrative policies, financial resources, facilities and campus planning, human resources, parking and police services, and technology to our community. A&F is dedicated to the mission of supporting the instruction, research, and public service missions of the University through:
Sustainability
A&F is committed to ensuring the long-term sustainability of Cal State University Maritime by strengthening our financial health through accountable business practices, necessary infrastructure improvements, data-driven decision-making, and technology enhancements for efficiency and minimal carbon footprint.
Transparency
It is the goal of A&F to uphold the University's values and business ethics by being transparent in our policies and procedures. We strive to establish clear guidelines and execute timely services. We collaborate with fellow CSU campuses to pool knowledge and resources to improve and enhance similar services.
Franz Lozano
Vice President for Administration and Finance & Chief Financial Officer
flozano@csum.edu
Biography
CashLess Campus
CAL Maritime is now a cashless university and it is transitioning to a card-only (debit or credit) and/or electronic payment operations model for all financial transactions.
Concur Travel & Expense Booking
As part of the 2nd Wave Campus implementing this online travel system, the campus will be taking advantage of the negotiated CSU contracts and rates. The Concur travel system is a web based tool that integrates travel request and expense submission/reporting with a complete travel booking solution. This electronic system streamlines the travel process for a more efficient and user-friendly web-based experience. Faculty and staff will be able to view every itinerary booked, securely store travel profile information and preferences to streamline booking. Details and training will be announced as they become available.