Maritime Academy Drive Walkway Replacement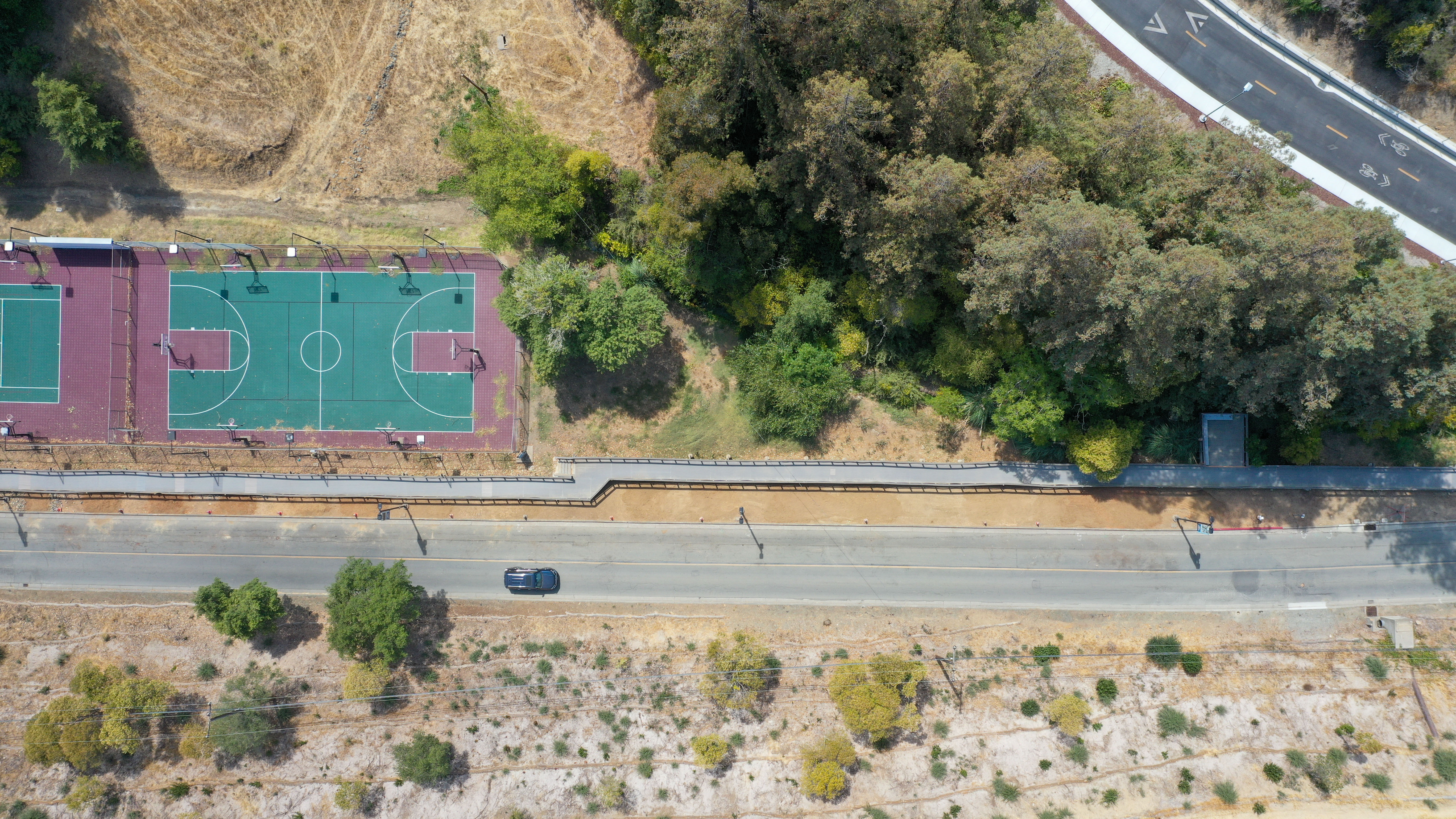 Aerial image of the replaced raised timber walkway paralleling Maritime Academy Drive .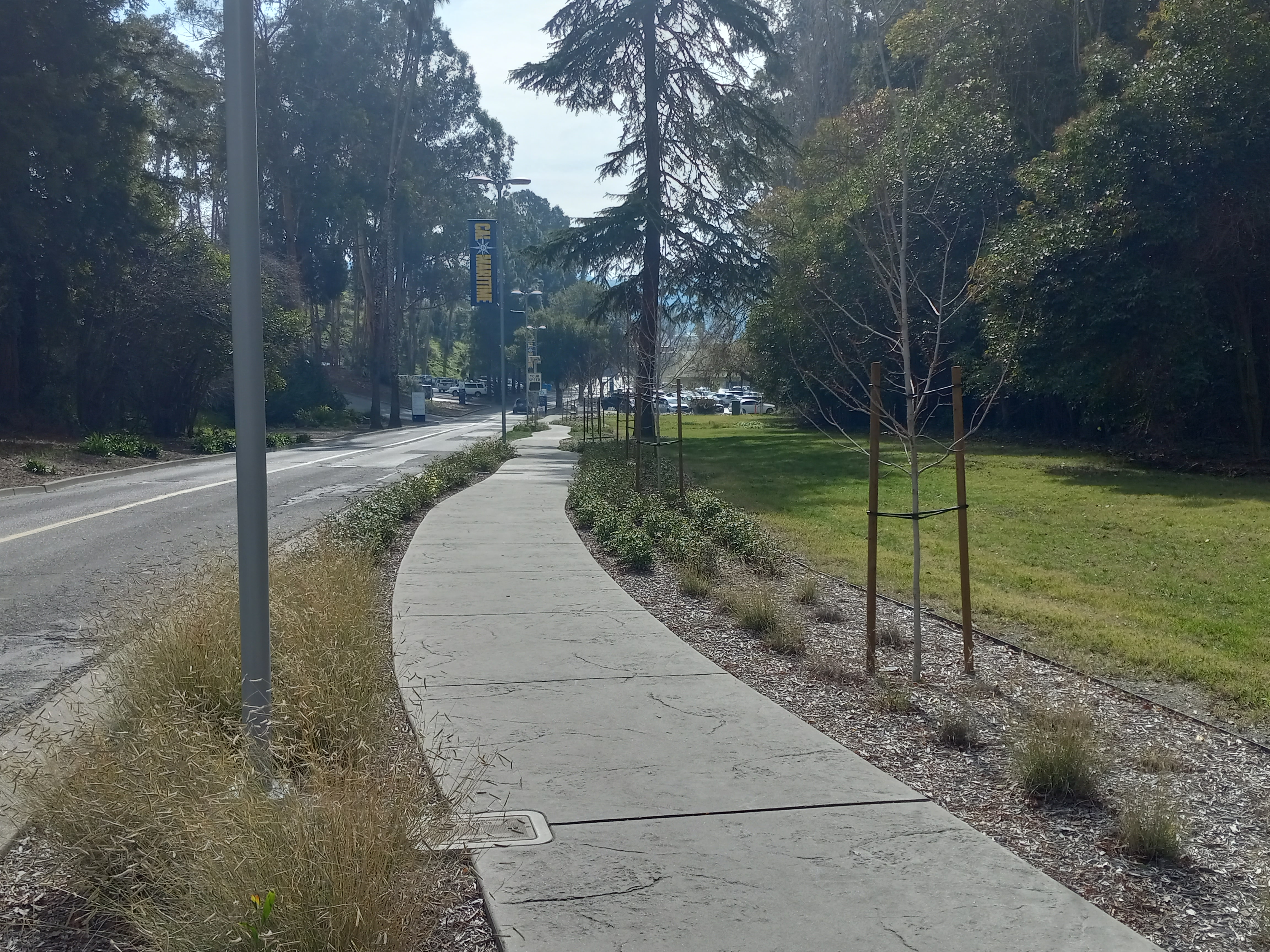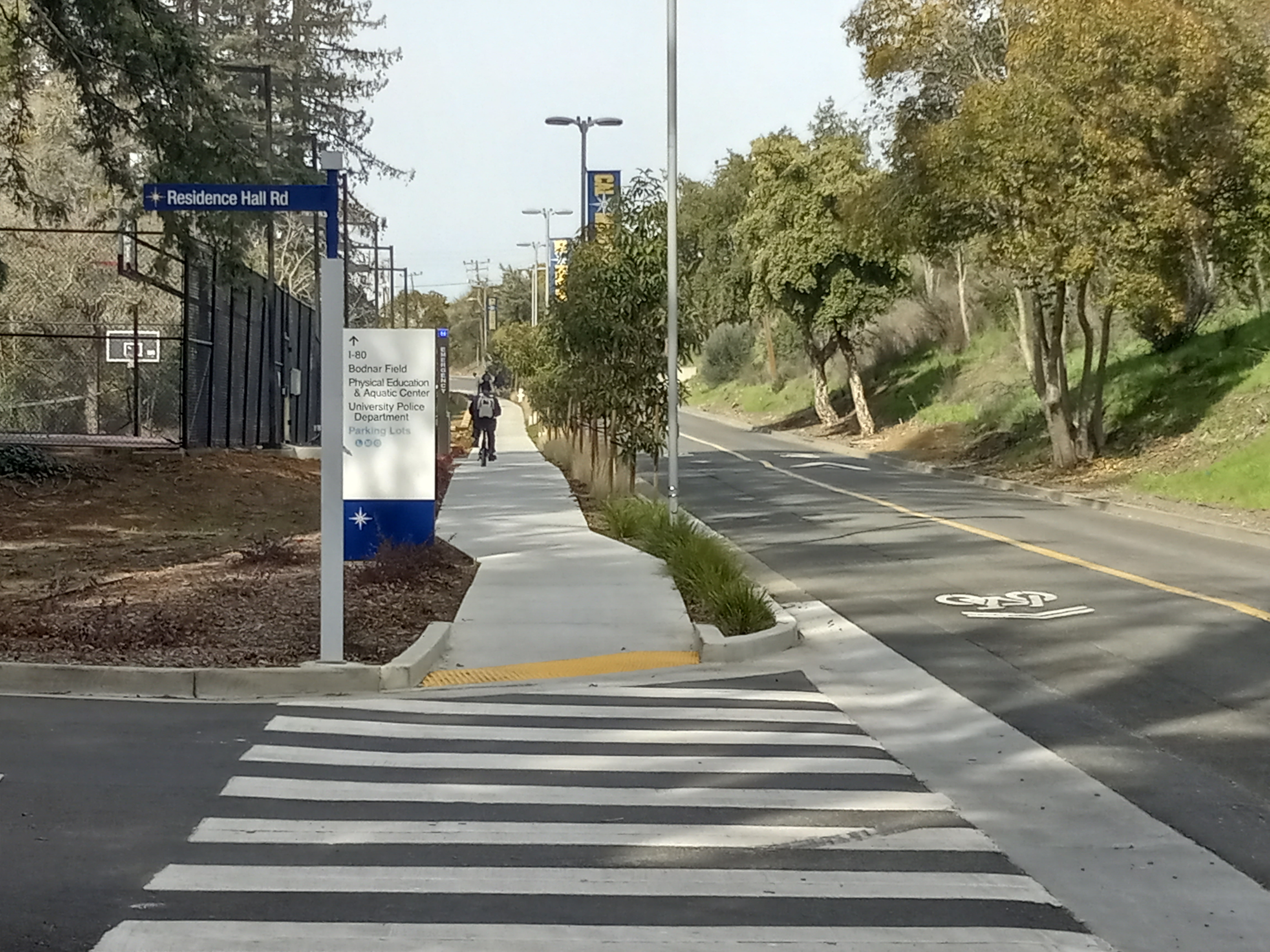 New pedestrian pathway and landscaping.
Maritime Academy Drive Walkway Replacement

Once an aging wooden boardwalk, the Maritime Academy Drive walkway has been replaced by a beautiful, meandering sidewalk surrounded by landscaping.
This walkway is the main pedestrian thoroughfare that links the upper and lower campus and runs parallel to Maritime Academy Drive. Safety was a major consideration for this project. New light poles, crosswalks, signage and pedestrian markers were installed at all intersections to delineate cars from pedestrians.
Click HERE to see BEFORE and AFTER construction.
Construction was completed in Spring of 2022.
Delivery Method: Collaborative Design Build (CDB)
CDB Team Leads: Otto Construction (GC) / LPAS (Architect & Engineer of Record)
Completed: Spring 2022