Mayo Hall Renovation and Addition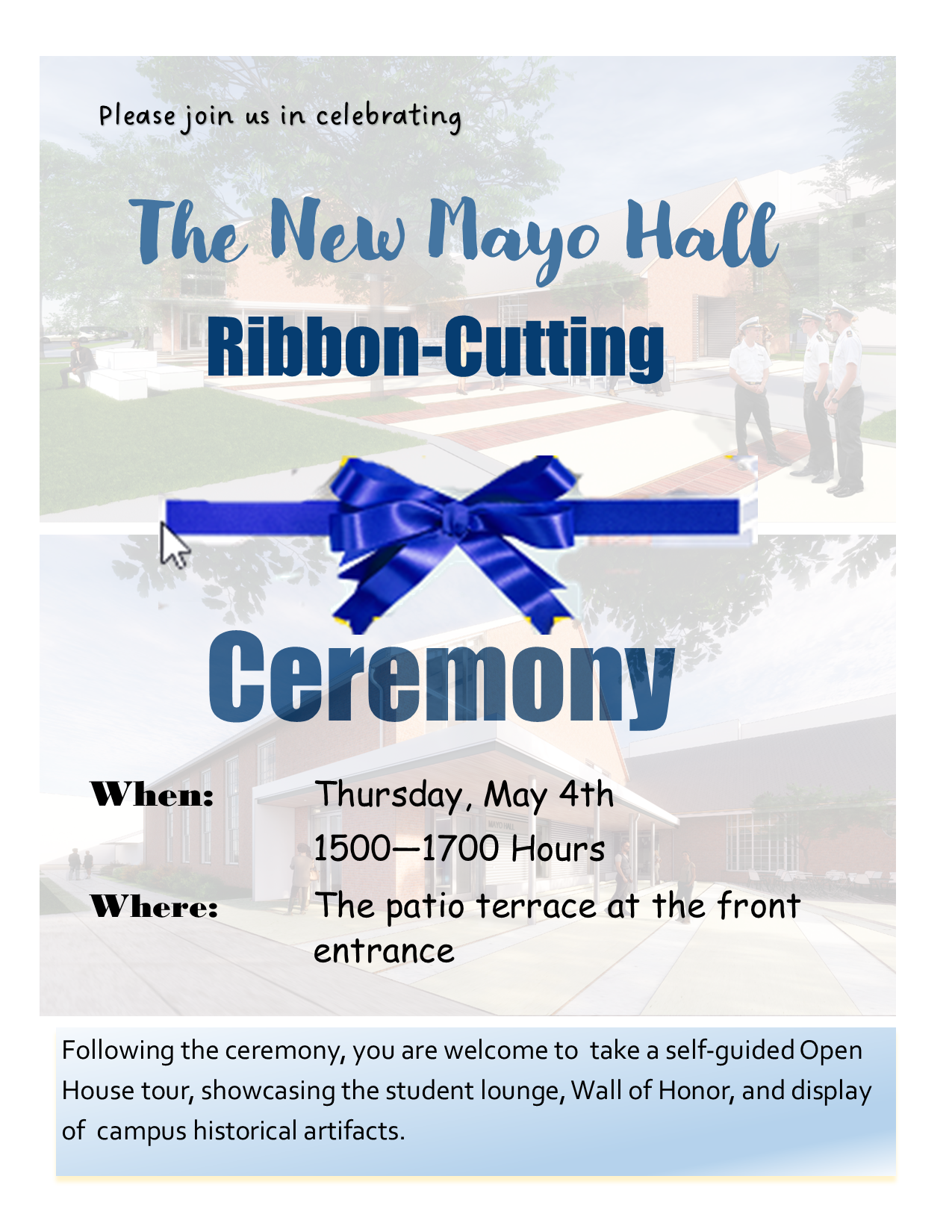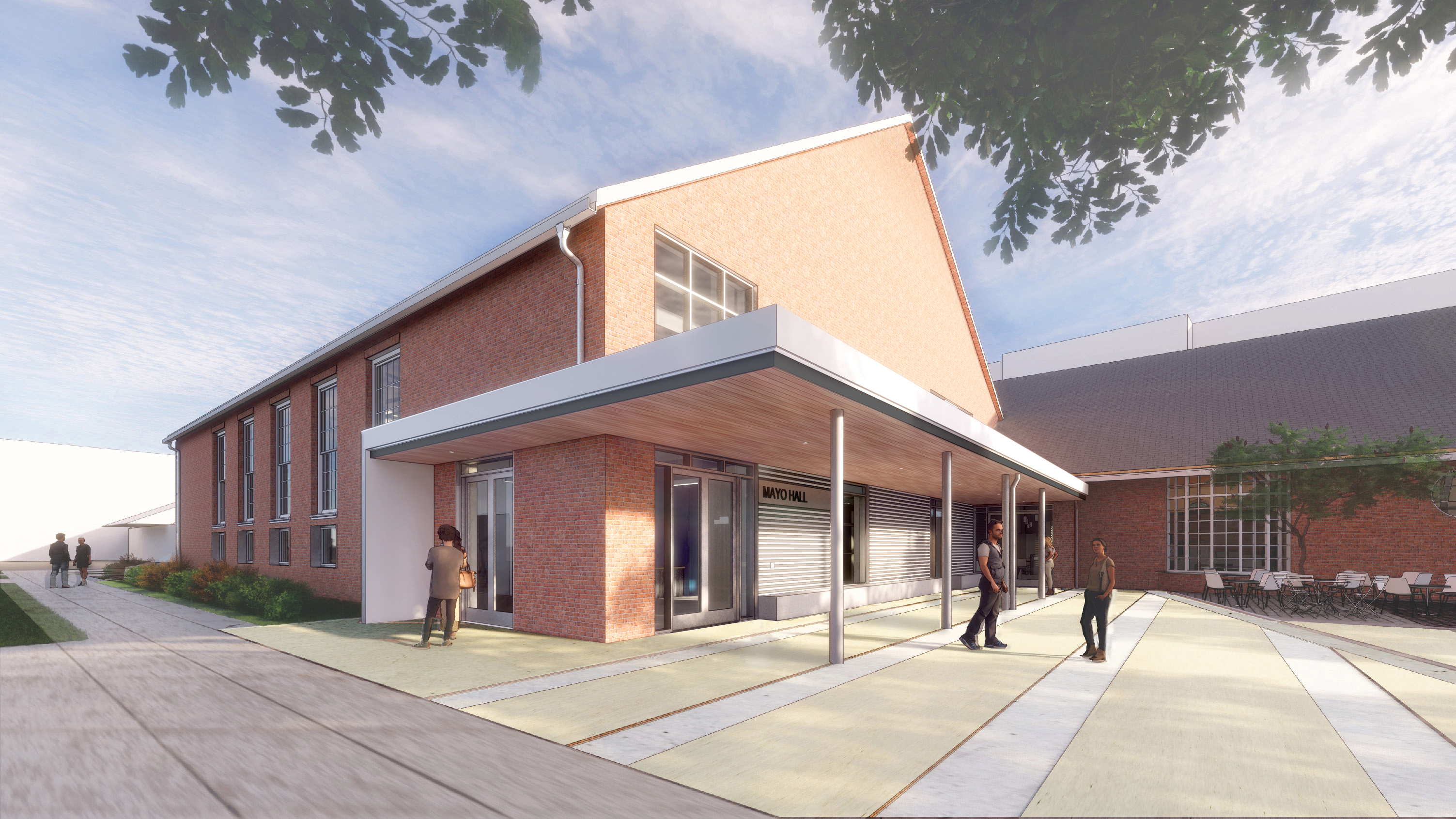 Mayo Hall Renovation & Addition
Mayo Hall is one of Cal Maritime's most historic and beloved campus buildings. Constructed in 1945, Mayo Hall served as Cal Maritime's main athletics and recreation facilities for over 50 years. In 2014, the majority of Cal Maritime's indoor athletics and recreation activities transitioned to Cal Maritime's new Physical Education and Athletic Center (PEAC). This created an opportunity to reposition, repurpose, and renovate Mayo Hall. The Mayo Hall Renovation & Addition project (the Project) will combine new functions, programming, and architecture with the historic fabric of the existing building - breathing new life into Mayo Hall and creating a new campus center for student life and services.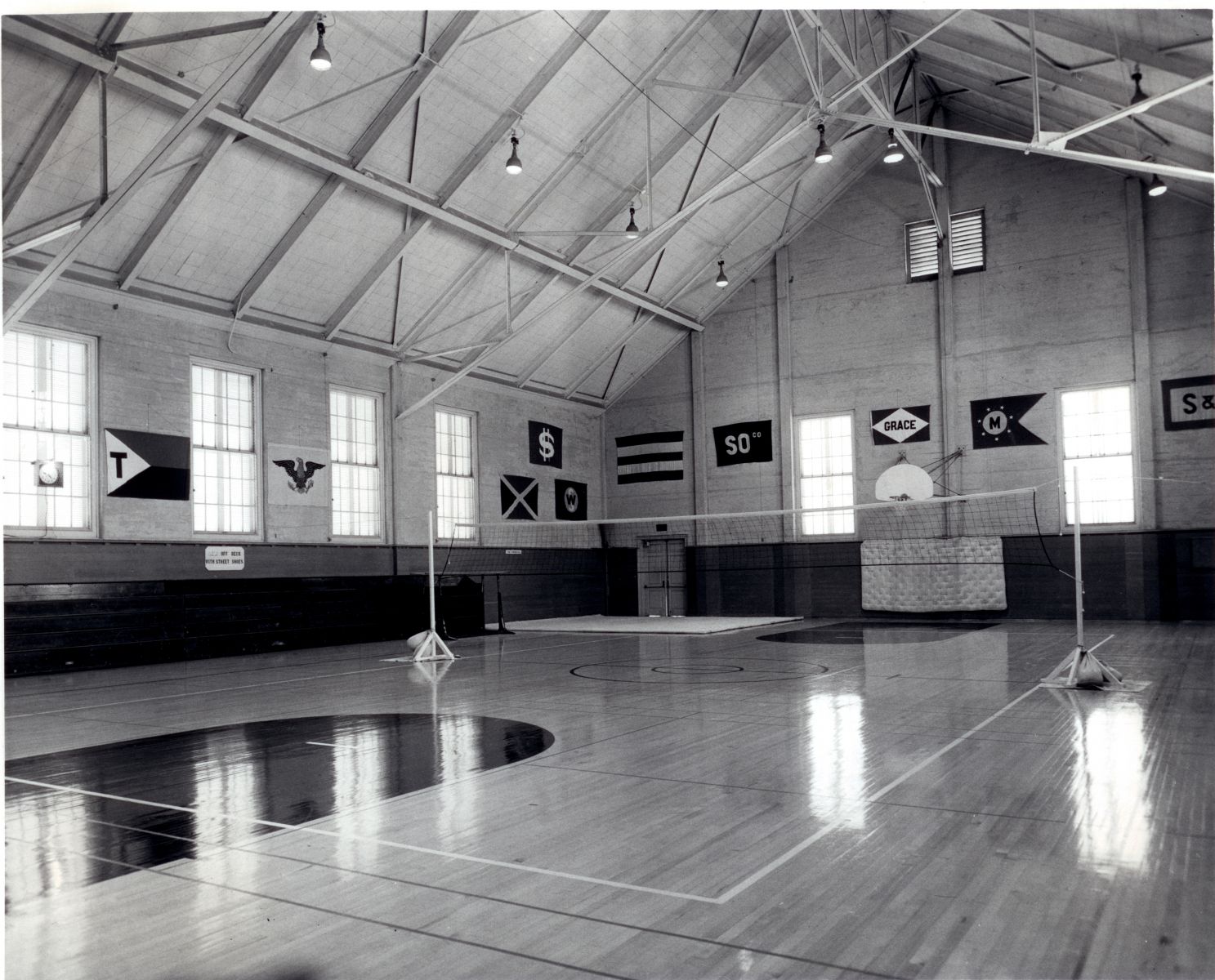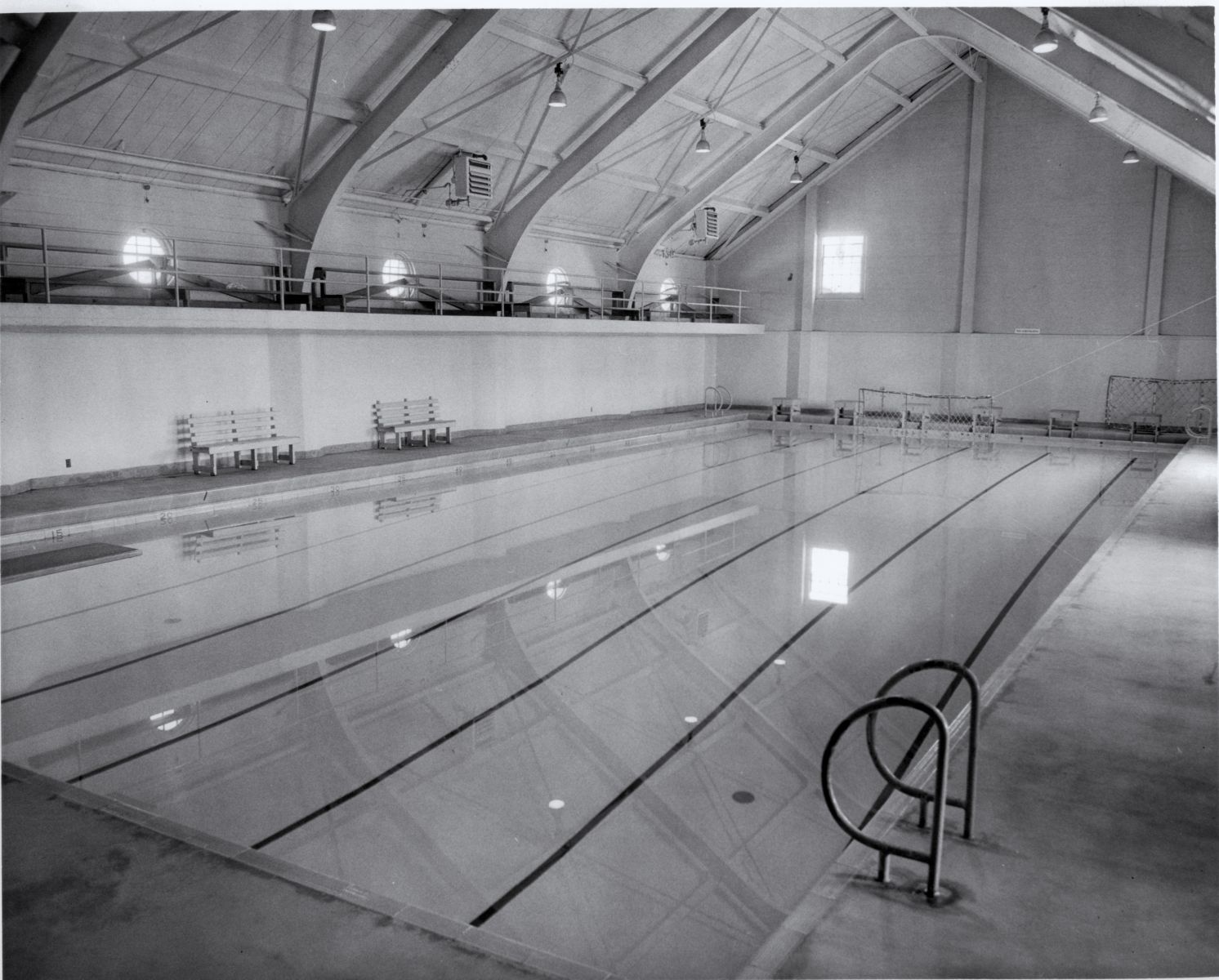 Inside the old 1940s era gymansium and adjacent natatorium.
The interior of the Project will house a mix of student-oriented program including lounge, study, meeting, and leadership spaces in combination with student services spaces for departments such as the student health center, registration and advising, financial aid, career services, and admissions and recruitment. In addition to providing new spaces, the design places emphasis on the shared culture of the Cal Maritime community with design elements that include the Wall of Honor, display spaces for Cal Maritime history and achievement, a veterans center, and a plethora of meeting rooms and informal social spaces.
The exterior of the building will undergo a more subtle modernization. The design preserves the two main historic volumes of the building, which had historically housed the basketball gym and natatorium. These volumes define the building's Colonial Revival architectural style with red brick cladding, painted wood windows, and pitched roofs. The design approach calls for discrete modern interventions into the existing structure, allowing the historic character of the original building to maintain its presence and integrity while providing a transition into the modern interior program. The rear north elevation of the building will undergo a complete transformation, with the removal of a 1970's addition, and the construction of an entirely new and one-story addition that will house the Student Health Center.
Funding Source: Primarily State Revenue Bonds (SRB)
Sustainability Target: LEED Gold Certification
Delivery Method: Collaborative Design Build (CDB)
CDB Team Leads: Otto Construction (GC) / WRNS Studio (Architect)
Estimated Completion: April 2023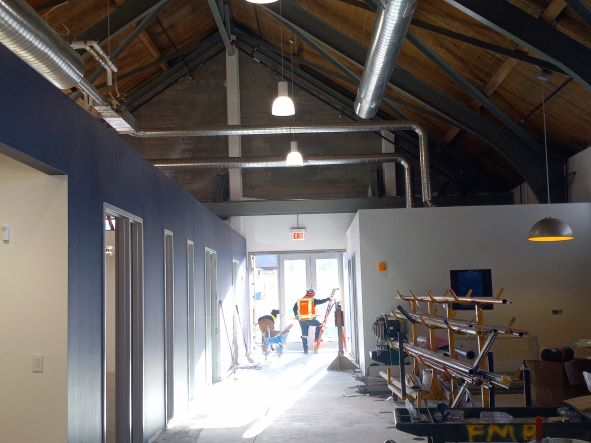 Interior under construction.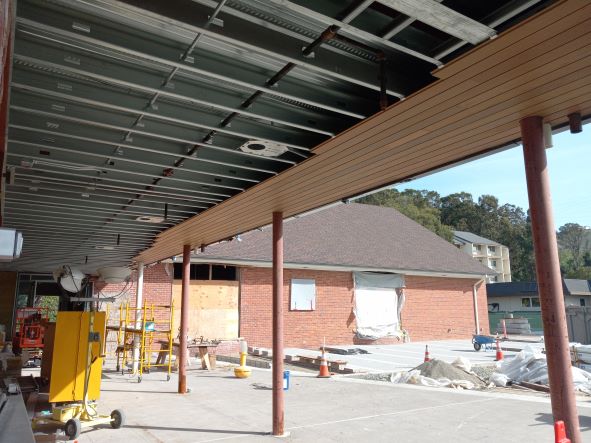 New exterior cover outside old gym building.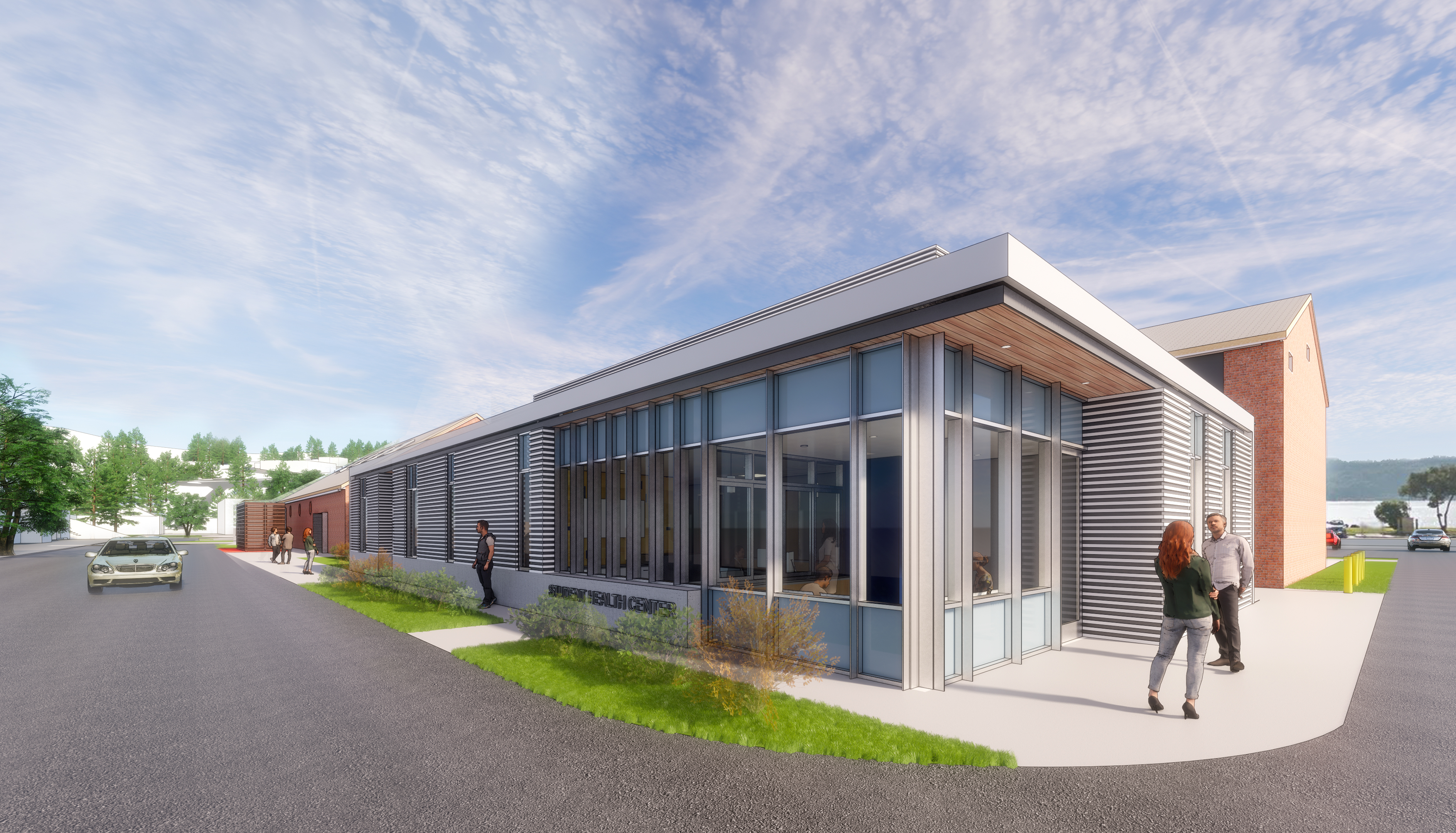 Above: New Student Health Center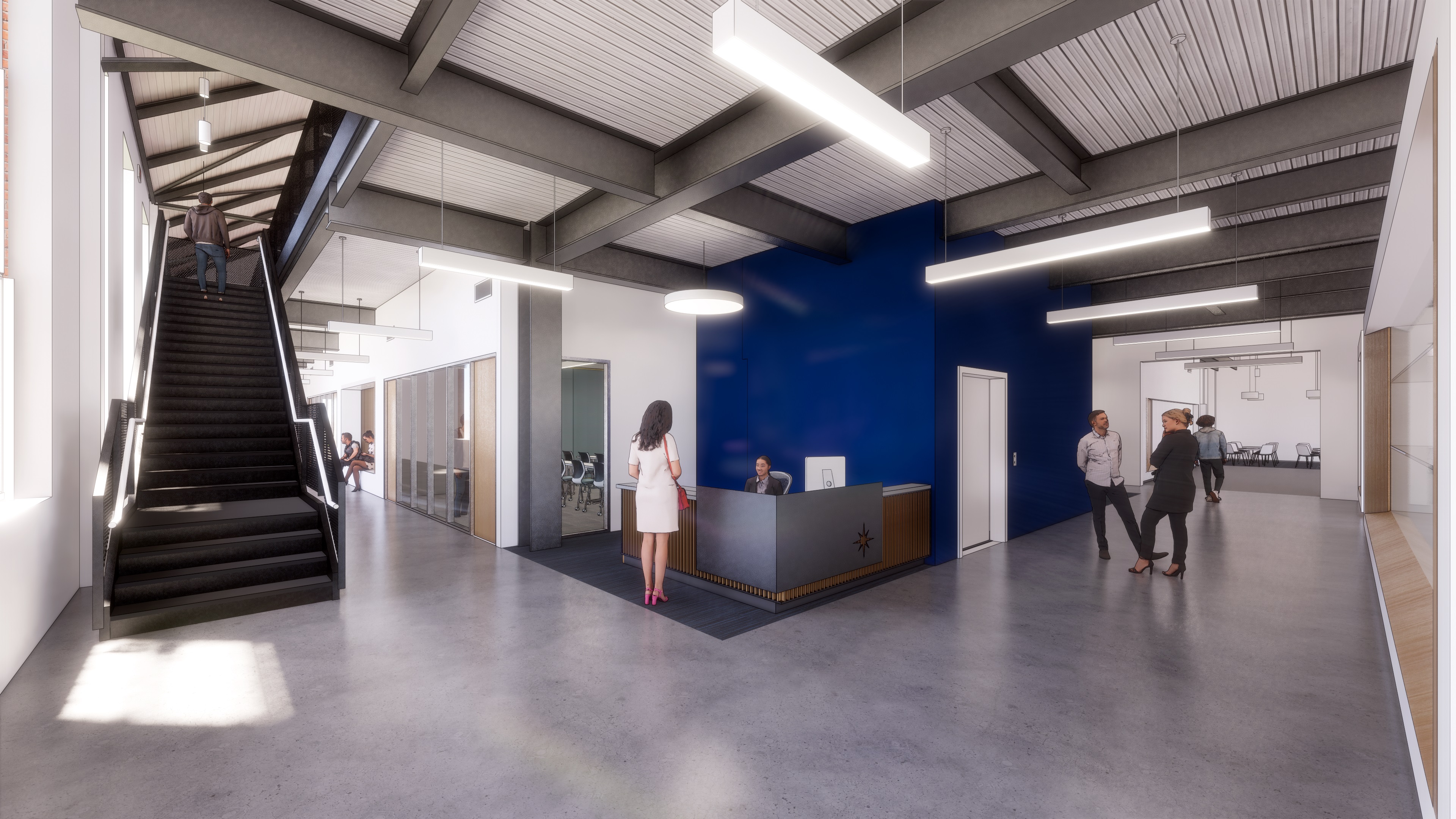 Above: Main entrance (interior)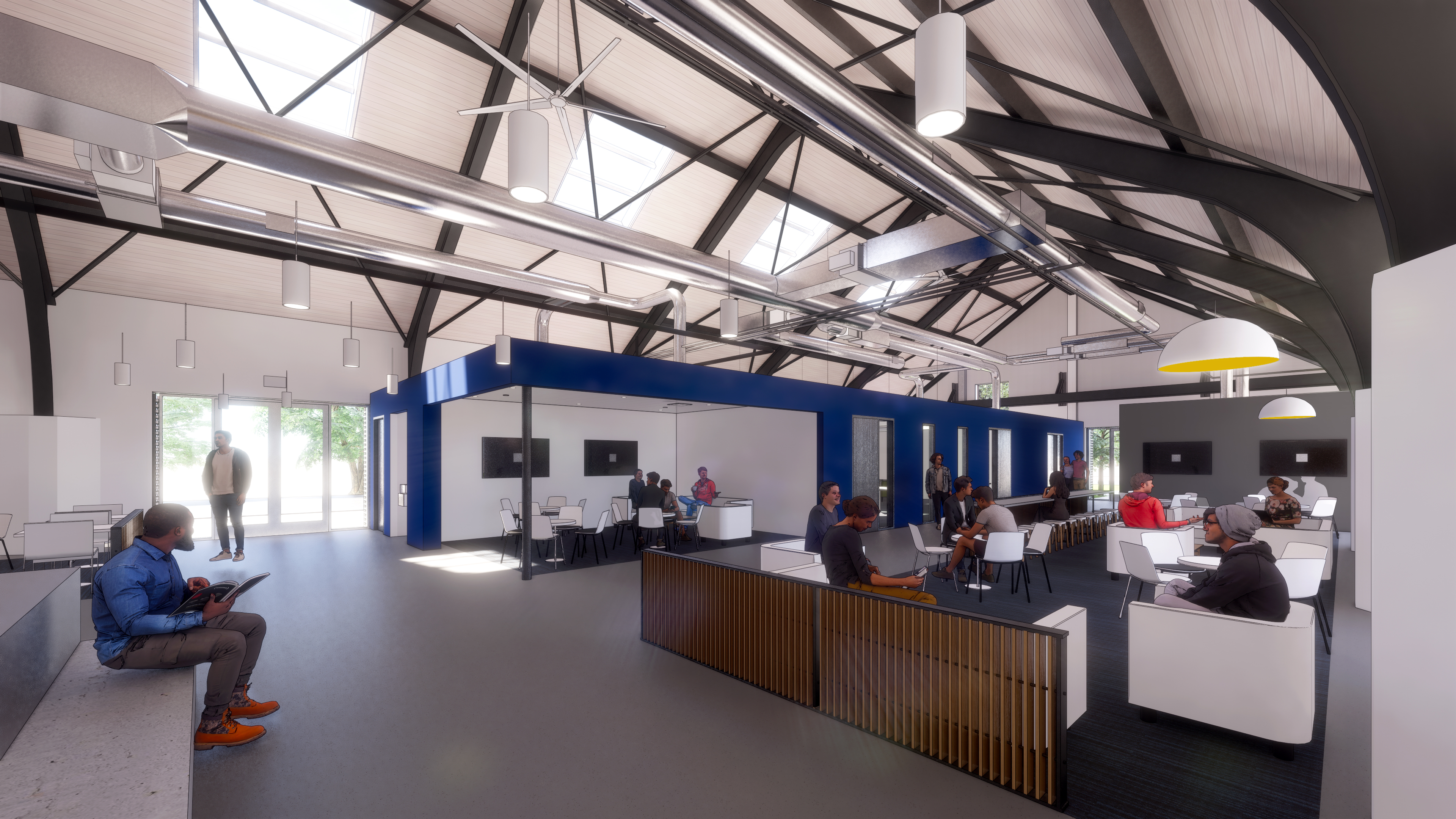 Above: Student lounge (interior)