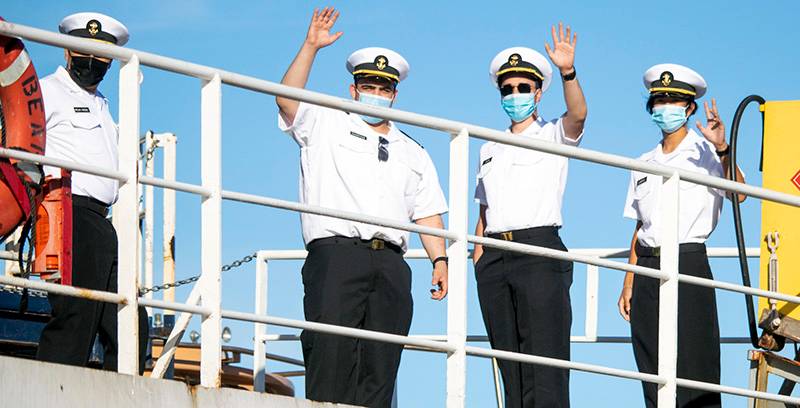 Each year, alumni and parents across the country host student Send-Offs to welcome our incoming students and families to Cal Maritime. These informal gatherings are a chance to learn more about Cal Maritime and meet your fellow classmates.
This year's Send-Offs will take place in person. Come enjoy food, fun and an opportunity to get to know other Cal Maritime parents and students, as well as local alumni.
Have any last-minute questions you want to ask before beginning your new adventure? Want to know the different types of career paths our graduates have taken? Want to work out the last nervous bugs before getting to campus? Then this is a not-to-be-missed event!
EVENTS ARE FREE OF CHARGE. Stayed tuned for Summer 2023 dates .
Saturday, August 6th


Seattle
1 - 4 p.m., BBQ, Foss Rooftop, Seattle

Saturday, August 6th

Ventura 1 - 3 p.m., Pot Luck, Pierpont Yacht Club, Ventura

Saturday, August 13th

Solano County/North and San Francisco Bay Areas
12 noon - 3 p.m., Pool Party, Cal Maritime Campus, PEAC, Vallejo

Saturday, August 13th

LA/Long Beach 11 a.m. - 2 p.m., Taco Bar, Cabrillo Beach Yacht Club, San Pedro