Commencement Information for Friends and Family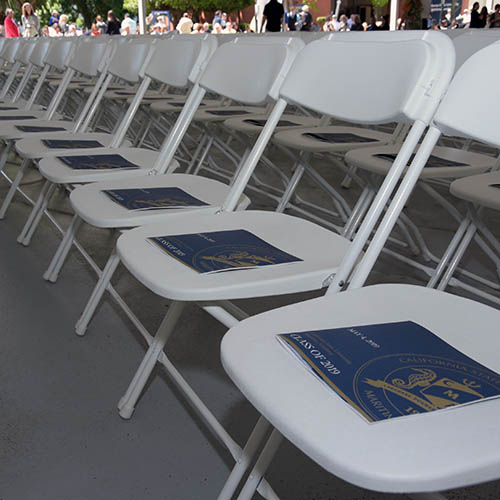 Calling all parents, family members, alumni, industry partners, community members and friends…
As we honor the Class of 2022, your participation is appreciated to make it a successful and meaningful celebration. Please see below for a list of ways you can participate.
Commencement at Cal Martime is a special event for our entire community, including family and friends. To get ready for your visit to campus, here are few tips to make sure you are prepared and can enjoy your time.
PLEASE ALLOW 60-MINUTES UPON ARRIVAL ON CAMPUS TO SHUTTLE OVER TO THE FIELD AND BE SEATED FOR THE CEREMONY.
The Commissioning and Commencement ceremonies are both held at Bodnar Field, an outdoor and uncovered athletic field on the Cal Maritime campus.
Vallejo, CA has year-round moderate weather with temperatures between 50 (overnight low) and 73 (daytime high) degrees in early May. Be dressed in layers for a cool and possibly foggy start to the day with skies clearing and temperatures warming up over the morning hours.
Hats, sunglasses, and sunscreen are recommended for guests, in the event of a clear and sunny day.
Guests are asked to bring neither food nor glass containers to the Bodnar Field ceremonies.
Consistent with the Policy on Systemwide Smoke and Tobacco Free Environment (Executive Order 1108), Cal Maritime prohibits the use of cigarettes, pipes, cigars, and other "smoke" emanating products including e-cigarettes, vapor devices and other similar products.
Event Detail
The 2022 Cal Maritime Commencement will be held on May 7 outdoors on Bodnar field. No spacing requirements are necessary at this time relative to COVID-19. The campus anticipates approximately 3,000 in attendance and live streaming options will be available.
COVID-19 Regulatory Requirements
The California Department of Public Health restrictions for mega-events begins at 5,000 for indoor and 10,000 for outdoor events. Solano County continues to emulate State requirements, and the Solano County Director of Public Health approves our commencement plan as described below. For this reason, no foreseeable events at Cal Maritime require COVID-19 specific guidelines beyond the current campus standards.
Health and Safety Guidelines for Commencement 2022
Individuals attending Commencement should receive the following points:
Masks are not required for those fully vaccinated, but are strongly encouraged for the unvaccinated. Masks and hand sanitizer will be available at the event entrance.
Individuals who are experiencing COVID-19 related symptoms or are ill should not attend the event and are encouraged to participate by viewing the live stream.
The venue is outdoors and shaded areas will be limited.
Join the academic deans and faculty on Friday, May 6 for receptions to honor the university's 2022 graduates.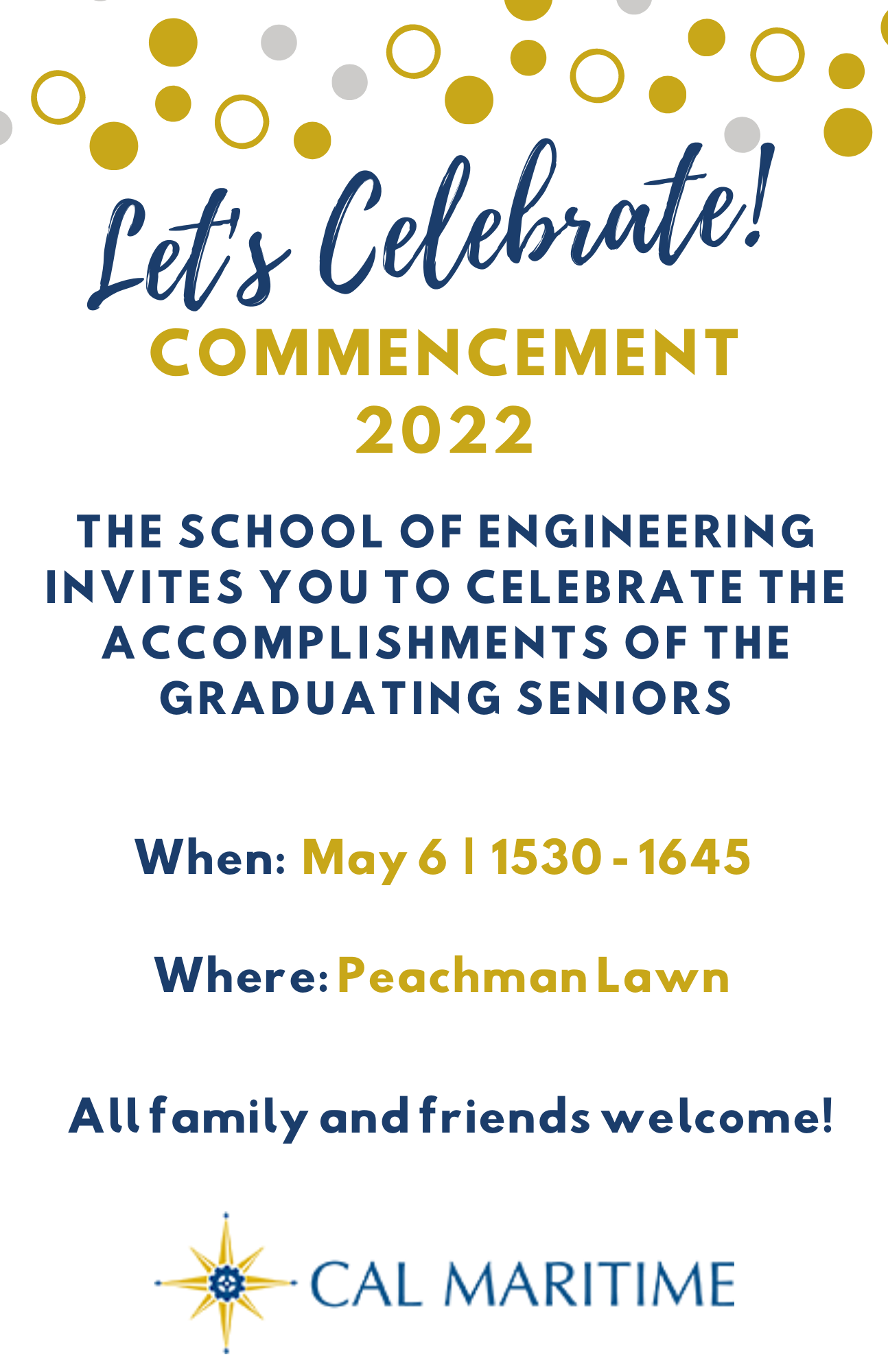 ---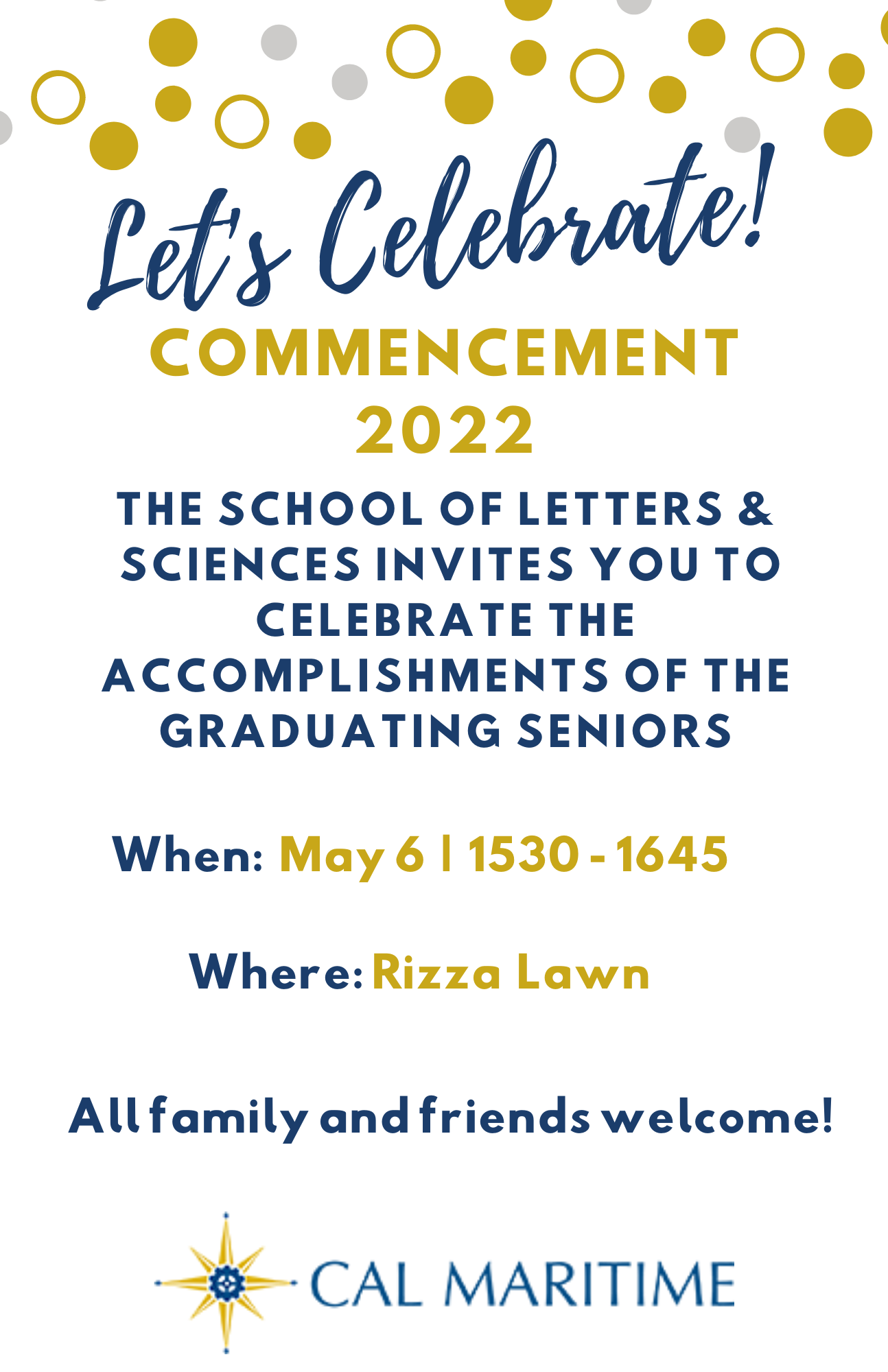 ---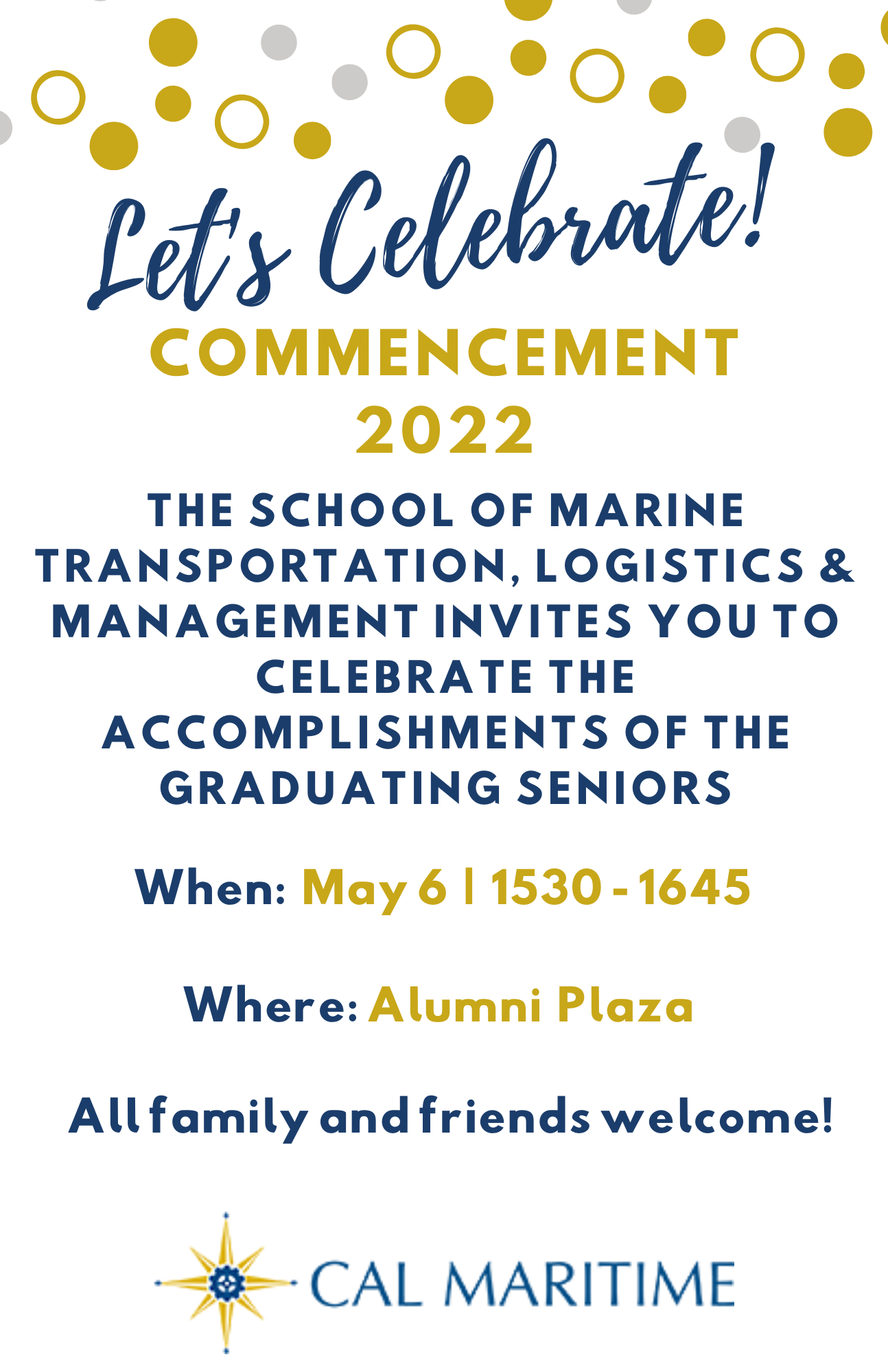 Limit of four (4) guest tickets per graduate in the reserved seating area.
Guest tickets will be provided to graduates at Commencement rehearsal on Friday, May 6 for distribution to guests.
All guests must provide ticket to access the Commencement area (Bodnar Field) on May 7.
There are no exceptions for the quantity of guest ticket in the reserved seating area.
Update: Pursuant to health and safety guiadance provided by the CDC, the State of California, and Solano County, additional seating for guests will be available in a non-reserved area behind the graduates.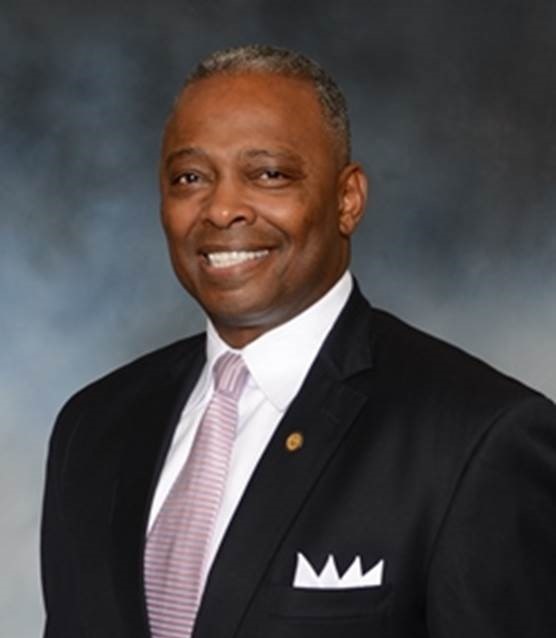 Major General Barrye L. Price, U.S. Army, Retired
President and CEO
Community Anti-Drug Coalitions of America (CADCA)
Wheelchairs and Mobility Aids
Wheelchairs, scooters, and knee scooters are not available to borrow for the event, it is recommended that guests bring their personal wheelchairs or mobility aids.


Disabled Parking
Candidates or guests with disabled parking permits may park in any legal stall on campus. A courtesy shuttle is available to pick up guests at specified locations around campus. Please arrive early, as the shuttle buses take approximately 10 minutes from the furthest location to Bodnar Field. There will be signs identifying the shuttle locations.


Service Animals
Only service animals are allowed at commencement. Comfort animals, emotional support animals and pets are not allowed. Under the ADA, a service animal is defined as a dog that has been individually trained to do work or perform tasks for an individual with a disability. The task(s) performed by the dog must be directly related to the person's disability.


American Sign Language Interpreters
Interpreters will be on stage for each ceremony at Bodnar Field. The ASL interpreters will be on the right-hand side as you face the stage. Please contact the Accessibility & Disability Services office for additional information on seating for deaf guests.


Streaming Closed-Captions
There will be live streaming closed-caption service available for commencement.
If you have any questions or need more information about disability access, please contact Siobhan Case with Accessibility & Disability Services by phone (707-654-1561) or email (scase@csum.edu).
Visit the websites of
Visit Vallejo
and
Visit Benicia
, our neighbor to the east, for suggestions on lodging, food, shopping, and activities for the days leading up to and following your visit to Cal Maritime.
Please use #CalMaritimeGrad when posting on Social Media for all your commencement celebrations.
Commemorate the Class of 2022 celebration with a purchase from the Keelhauler Shops.