Cal Maritime welcomes two new Associate Directors of Athletics, Cat Guidry and Steve Doten.
Cat Guidry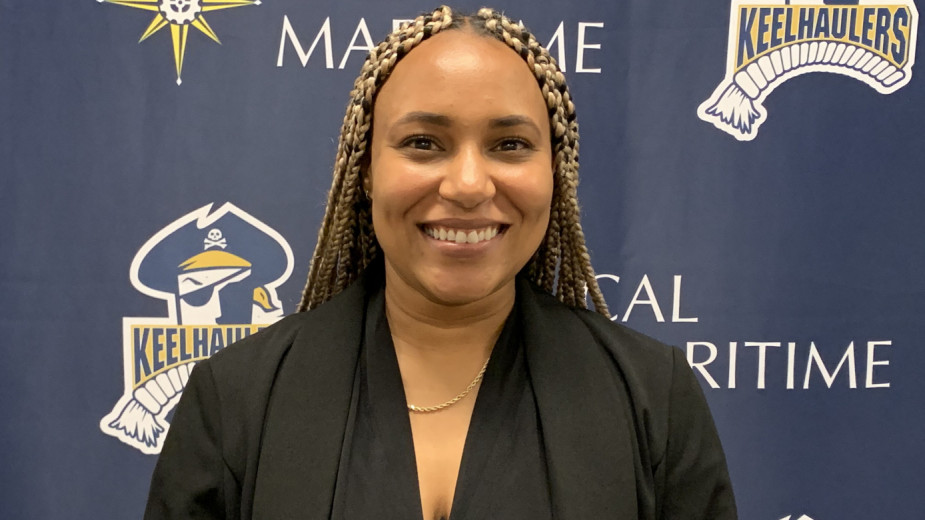 Cat Guidry brings a passion for athletics along with experience in recreational activities, intramurals, and coaching to the Cal Maritime Department of Athletics and Physical Education.
As the new Associate Director of Athletics for Intramurals and Recreation, her responsibilities will include management, development, and supervision of the intramurals and recreation program, the supervision of athletics facilities and scheduled activities, coordination of community engagement events in partnership with the community engagement coordinator, involvement in departmental strategic planning, sports camps management, involvement in campus committees, while assisting in a variety of administrative and operational goals in the Department of Athletics and Physical Education.
"We are excited to announce Cat Guidry as the new Associate Director of Athletics of Intramurals and Recreation," Director of Athletics and Physical Education, Karen Yoder, said. "Cat brings an enthusiasm and dedication to intramurals and recreation that will enrich the cadet experience through vibrant engagement and programming."
Guidry's most recent athletics position was as Mission College's Adjunct Kinesiology Instructor, Assistant Softball Coach, and Volleyball Specialist. While at Mission College she helped restart the volleyball program, including the recruitment of nine new women student-athletes.
Previously Guidry served as the Assistant Athletic Director at Calistoga Junior-Senior High School where she also coached three sports throughout the year. She became the head coach for Vintage High School's Varsity Softball Team in the spring of 2018 and has experience as a coach of Dixon High School's Girl's Softball Team.
"I'm excited and grateful to become a part of the Keelhauler family at Cal Maritime," Guidry said. "I have a passion for wellness, fitness, and athletics and the values it provides a cadet. The wide range of diverse cadet-athletes, coaches, and sports at Cal Maritime motivates me to strive to provide each with the best experiences possible and to offer my full support in reaching their goals.
As a softball player at the University of California Davis from 2012-2014, she was nominated as the Most Inspirational Teammate and lead the team in stolen bases during the 2013-14 season. Guidry was recruited to UC Davis to be a Division-I softball player after being recognized as Player of the Year and Offensive MVP in the Sierra Valley Conference in 2011 and 2012.
She graduated from UC Davis in 2016 with a Bachelor of Arts Degree in African American and African Studies and minored in Coaching and Education.
While at UC Davis, she gained experience as a Member Services Attendant, Member Services Lead, to Building Supervisor where she managed and supervised student staff and oversaw the daily operations, including personnel, preparation of intramural and recreational activities throughout the facility, membership sales and retention, and facilitated risk management.
"Cat has a vision of promoting inclusive community engagement opportunities, the development of camps and clinics to promote outreach, and embraces wellness as a pillar in our Department," Yoder added.
While at the Activities and Recreation Center she formulated, managed, and facilitated intramural sports, including flag football.
Guidry received her master's degree from Concordia University of Irvine in Coaching and Exercise Sciences. She was born in Vallejo, Calif., and grew up in Folsom, Calif.
Steve Doten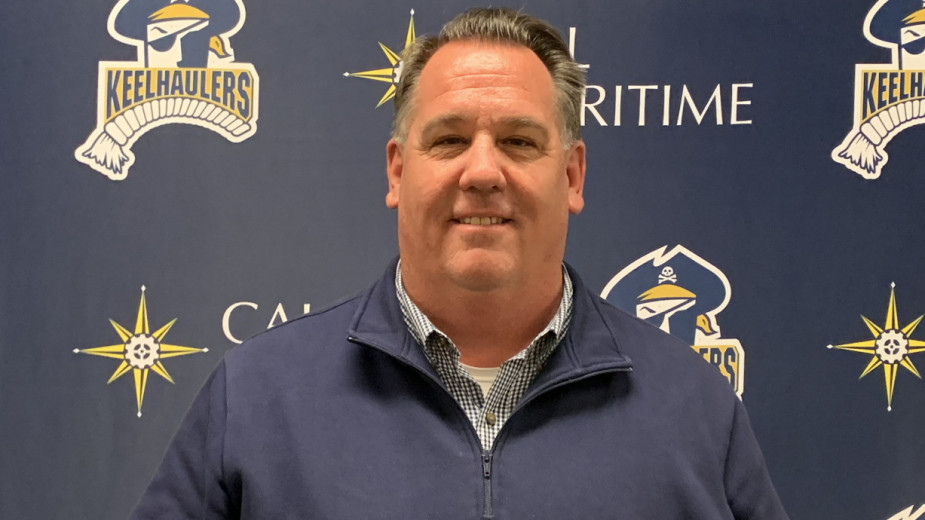 The Cal Maritime Department of Athletics and Physical education announces their first-ever Associate Director of Athletics for Development in Steve Doten, who will also be the Keelhaulers' Men's and Women's Head Water Polo Coach.
Doten's responsibilities will include supporting the management and development of advancement initiatives for the Department of Athletics and Physical Education. He will coach the Women's and Men's Water Polo teams, supervise the athletics facilities and home events, assist on a variety of administrative goals, and serve on campus committees.
"We are thrilled to announce Steve Doten as the Director of Athletics for Development and lead our Women's and Men's Water Polo programs," Director of Athletics and Physical Education, Karen Yoder, said. "Steve has a proven record and a dedication to the sport of Water Polo that will position our teams to prosper under his direction, and has he championed the development of alumni relations and endowments at his previous institution that will prove vital to our department."
Doten brings over 25-years of experience in higher education and athletics to Cal Maritime. He served in various leadership roles over the years as a teacher, coach, and administrator. He has been the Commissioner of the Western Water Polo Association since 2017 and has had a 20-year tenure as a faculty member at UC Davis in physical education, where he taught a variety of classes in aquatics, health, and sport sociology.
"I want to express my gratitude to Karen Yoder and the entire search committee for being awarded the privilege to join the Cal Maritime team," Doten said. "My career has been dedicated to working in higher education, the development of athletic programs, and empowering student-athletes. Positively contributing to the collegiate athletic experience and student-athlete's success puts a smile on my face every day. Cal Maritime has a great tradition and spirit, and I cannot wait to meet the university community."
At UC Davis, Doten served 12 seasons (2001-2012) as the head coach of the Men's Water Polo Program, compiling a 126-54 (.700) mark in WWPA play. Doten was instrumental in saving the men's water polo program in 2010 and established himself as a successful fundraiser by starting the first endowment in athletics. In 2007, Doten led the Aggies to a 14-0 mark in conference play. UCD finished among the top 15 in the final national polls in eight of his 12 seasons – including ranking as high as No. 6 in the country in 2006.
A two-time WWPA Coach of the year, Doten was also named the ACWPC and the U.S. Water Polo Coach of the Year in 2001, while earning the USA Water Polo's Elite Zone Award in 2003. He was also selected to be a member of the coaching staff at the USA Water Polo Holiday Camp in 2009, an annual event for the Olympic Development Program (ODP).
His student-athletes also enjoyed a parade of accolades during his career, with 13 players earning ACWPC All-America honors, 31 All-WWPA award winners, and six named to the WWPA's All-Freshman Team. In the classroom, additional honors were bestowed as his teams earned a total of 38 WWPA All-Academic honors, 35 ACWPC All-Academic awards, and a CoSIDA Academic All-District team in 2006.
In addition to his work with the Aggies, Doten has been actively involved as a coach and club director within USAWP over the years. He started a men's open team for the Davis Water Polo Club in 2001, winning the bronze medal at the 20U national championships in 2005, and placed eighth in the senior national championships in 2008 – its highest finish ever. Doten also helped the Alumni Water Polo Club get started in 2013 by serving as an associate head coach and led the alumni team to its first national championship as the head coach at the 2017 USAWP National League Championships.
Before he arrived at UC Davis, Doten helped start the varsity women's water polo team at Cal in 1995. He served as the assistant coach from 1995-1999 and helped guide the Golden Bears to three straight appearances in the Collegiate Water Polo National Championship game, finishing second in 1996, 1997, and 1998. During his time in Berkeley, he also served as a coach for the Golden Bear Water Polo Club Team, helping lead the club to two USWP national championships in 1998 and 1999.
As a player, Doten spent three seasons (1986-1988) under legendary head coaches Pete Cutino and Steve Heaston, helping Cal to back-to-back NCAA titles in 1987 and 1988. He graduated in 1990 with a degree in Sports Sociology and earned his Master's in Kinesiology and Physical Education from Cal State Hayward in 1994.
He and his wife, Lisa, have three children – daughters Kendall and Brooke, and son Trey – and the family resides in Davis, Calif.
ABOUT CAL MARITIME
Established in 1929, California State University Maritime Academy is the only degree-granting maritime academy on the West Coast. Located in Vallejo, California, the campus serves nearly 1,000 students and offers undergraduate degrees preparing students for careers in engineering, transportation, international relations, business, and global logistics. The new oceanography degree program launched in the fall of 2020. Cal Maritime also offers a master's degree in Transportation and Engineering Management, as well as a number of extended learning programs and courses.