May 22, 2022 | By Shannon Stel
This was the first morning when waking up and looking out of all the port holes, seeing nothing but the sea in every direction. ...
May 21, 2022 | By Shannon Stel
I know it is not ideal to have departed later than anticipated, but waking up in the bay and having formation on the helo deck with the San Francisco skyline, the Golden Gate Bridge, and Alcatraz Island as the backdrop is truly a wonderful sight to see. ...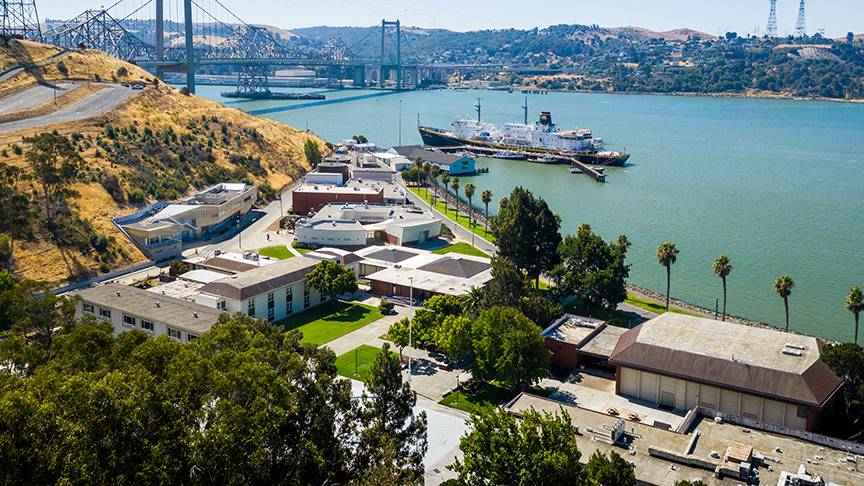 May 20, 2022 | By Captain D N Muenzberg
Message explaining the events of May 20th, 2022...
Life at Cal Maritime
Help us tell the story. Share what's great about Cal Maritime using #CalMaritime on Twitter and Instagram for a chance to get your own pictures and posts featured on csum.edu