California State University Maritime Academy earned multiple accolades in U.S. News and World Report's 2021 Best Colleges survey, maintaining its top spot in the ranking of public colleges in the western region.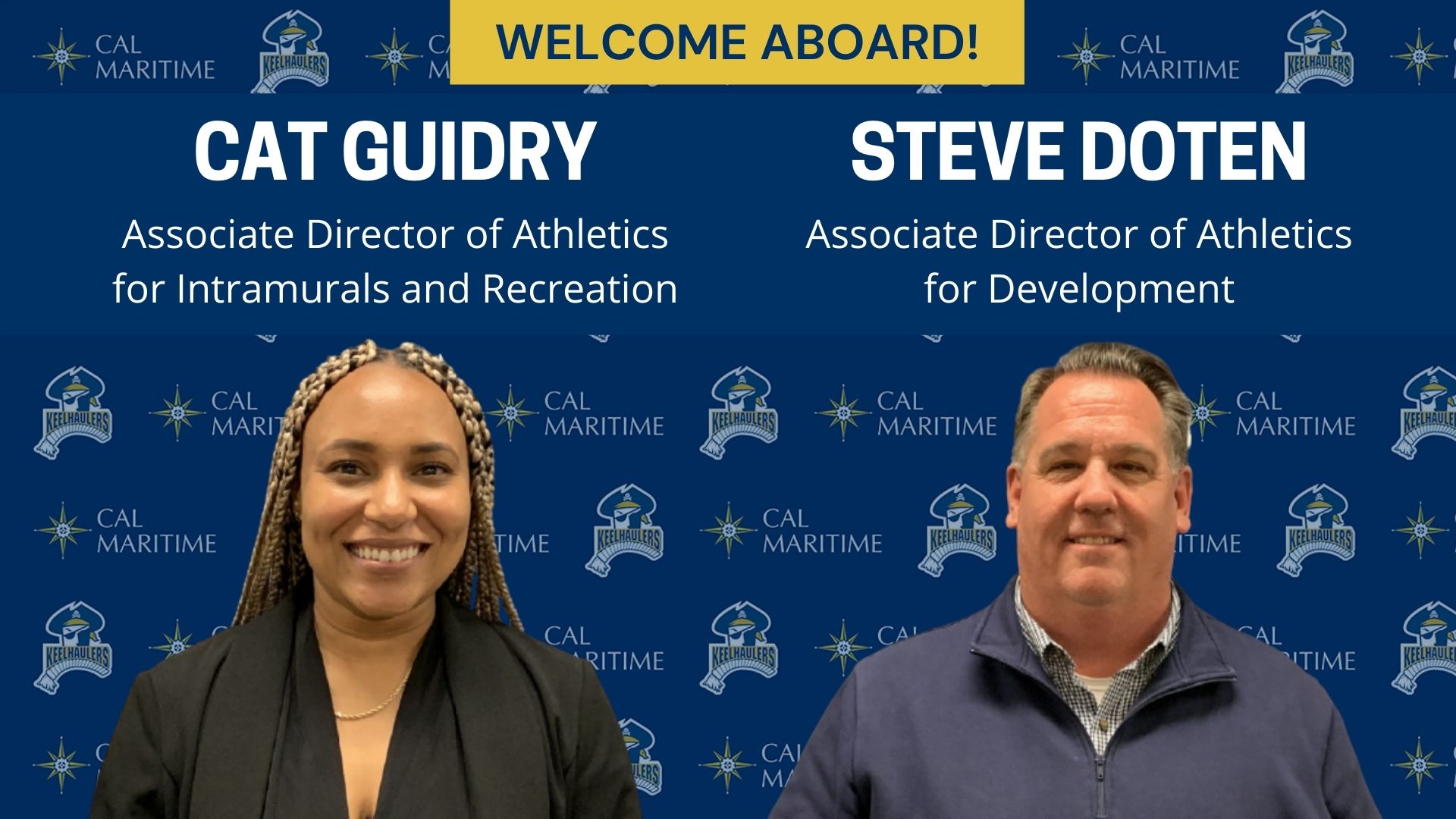 May 4, 2021
Cat Guidry, the new Associate Director of Athletics for Intramurals and Recreation, and Steve Doten, the new Associate Director of Athletics for Development, join the Cal Maritime team....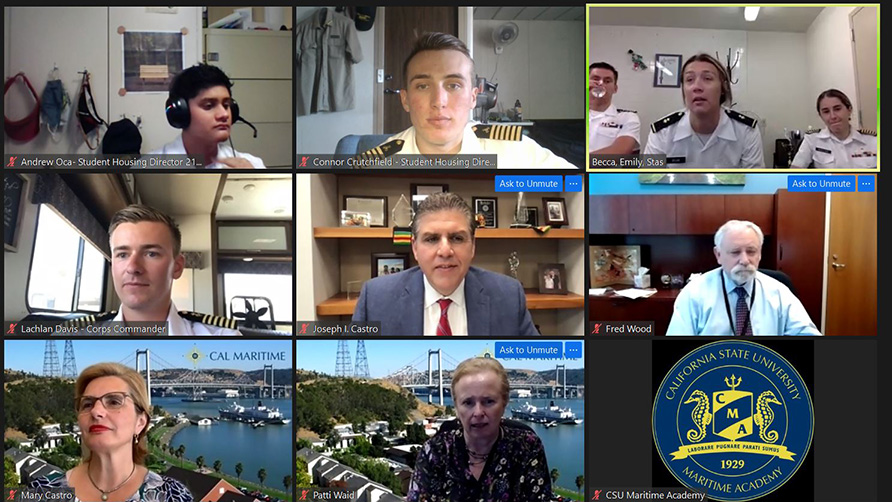 Apr 30, 2021
"Cal Maritime is a special place," said CSU Joseph Castro in a virtual open forum with cadets, faculty, and staff during his daylong visit. "The wonderful value of a small, specialized education really resonated with me today."...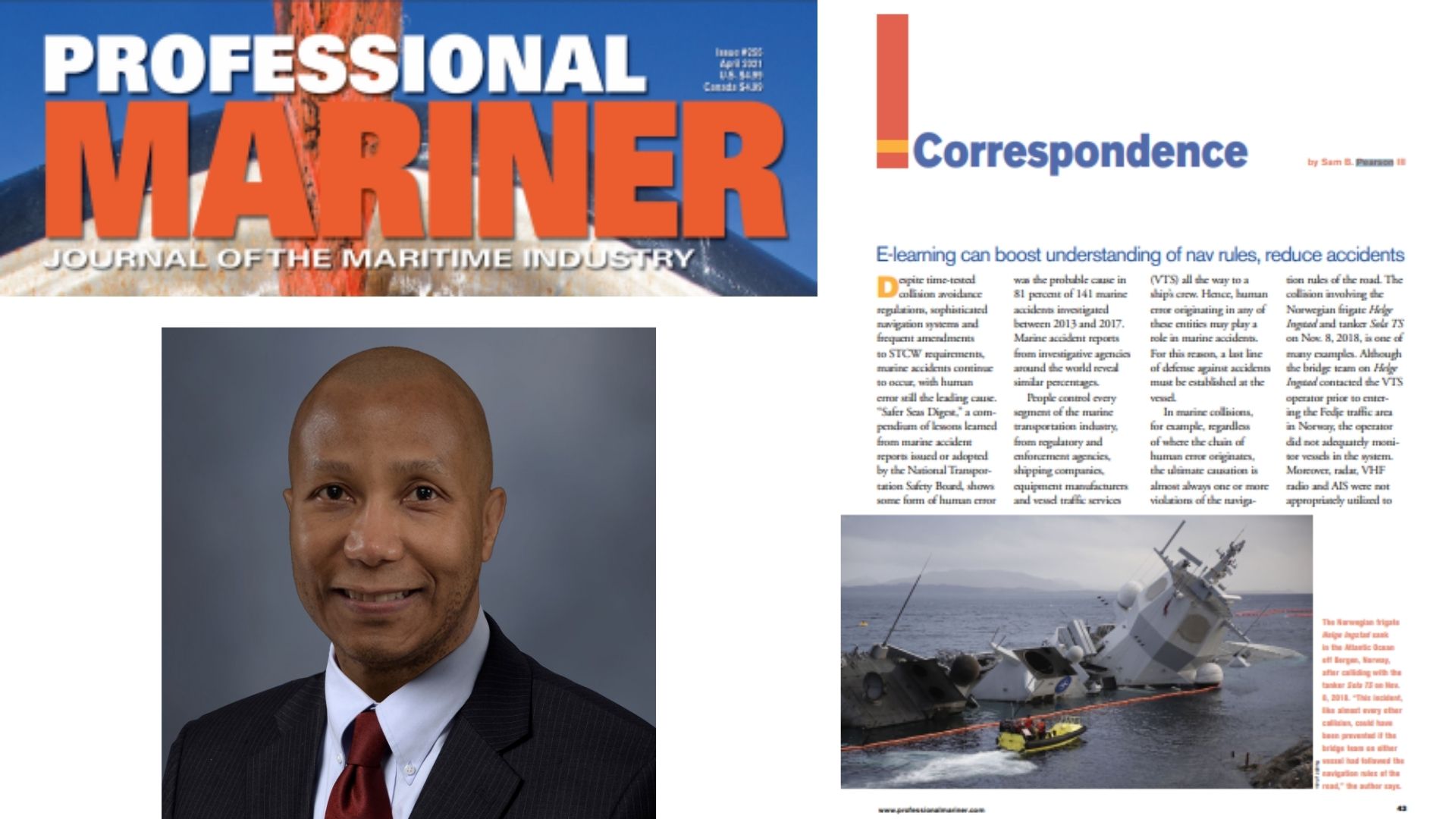 Apr 19, 2021
Professor Sam Pearson says that research shows some form of human error was the probable cause in 81 percent of 141 marine accidents investigated between 2013 and 2017. He's developed some multimedia curricula that can help boost understanding of navigation rules and reduce accidents, and wrote about in a recent issue of Professional Mariner....
Life at Cal Maritime
Help us tell the story. Share what's great about Cal Maritime using #CalMaritime on Twitter and Instagram for a chance to get your own pictures and posts featured on csum.edu