Through a partnership between Cal Maritime faculty, staff, and industry leaders, the M/V WILD PEONY and USNS PECOS opened specifically for our deck and engine cadets who were able to participate in several small tours with each vessel's respective senior officers.
Our Oceanography cadets and faculty started their early Thursday morning aboard the R/V Questuary sampling around the Bay.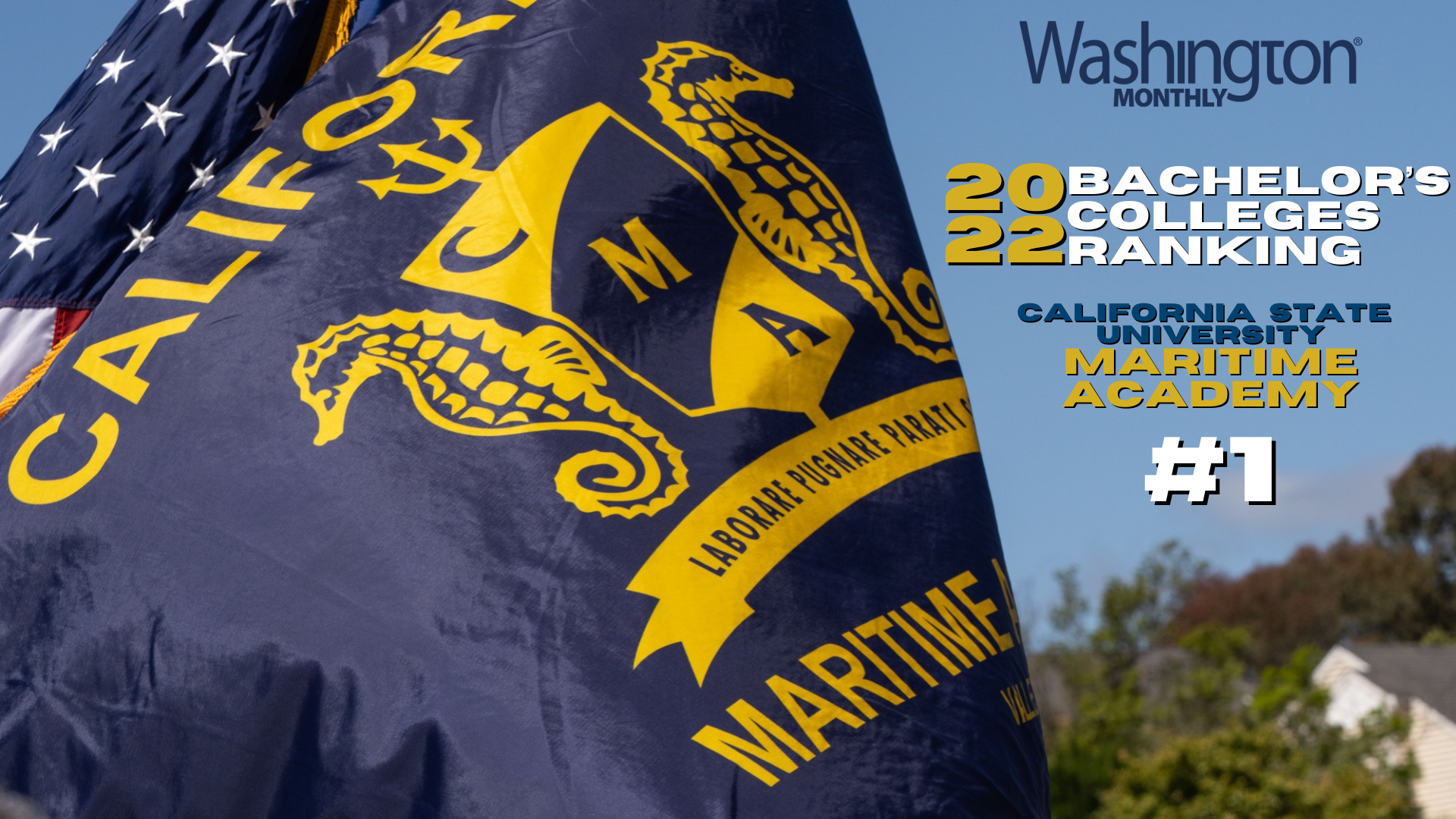 Sep 21, 2022
Cal Maritime has been ranked No. 1 in the 2022 "Washington Monthly" College Guide, that rates schools for their overall contribution to the public good. Read more:...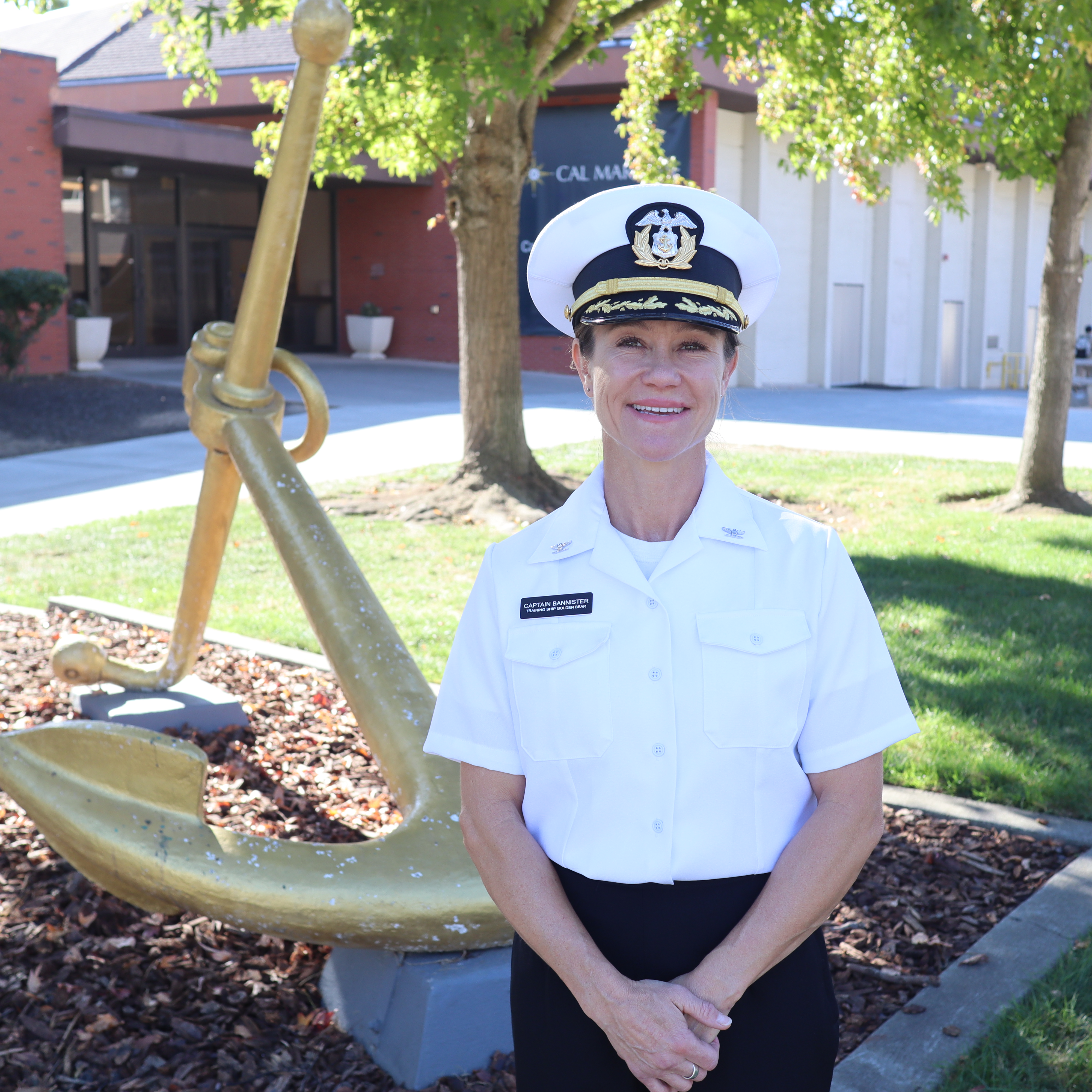 Sep 19, 2022
The TSGB will be under the direction of Captain Bannister who returns to serve her alma mater. Samaro Bannister-Schneider is a Class of 2000 graduate of our Marine Transportation (MT) program....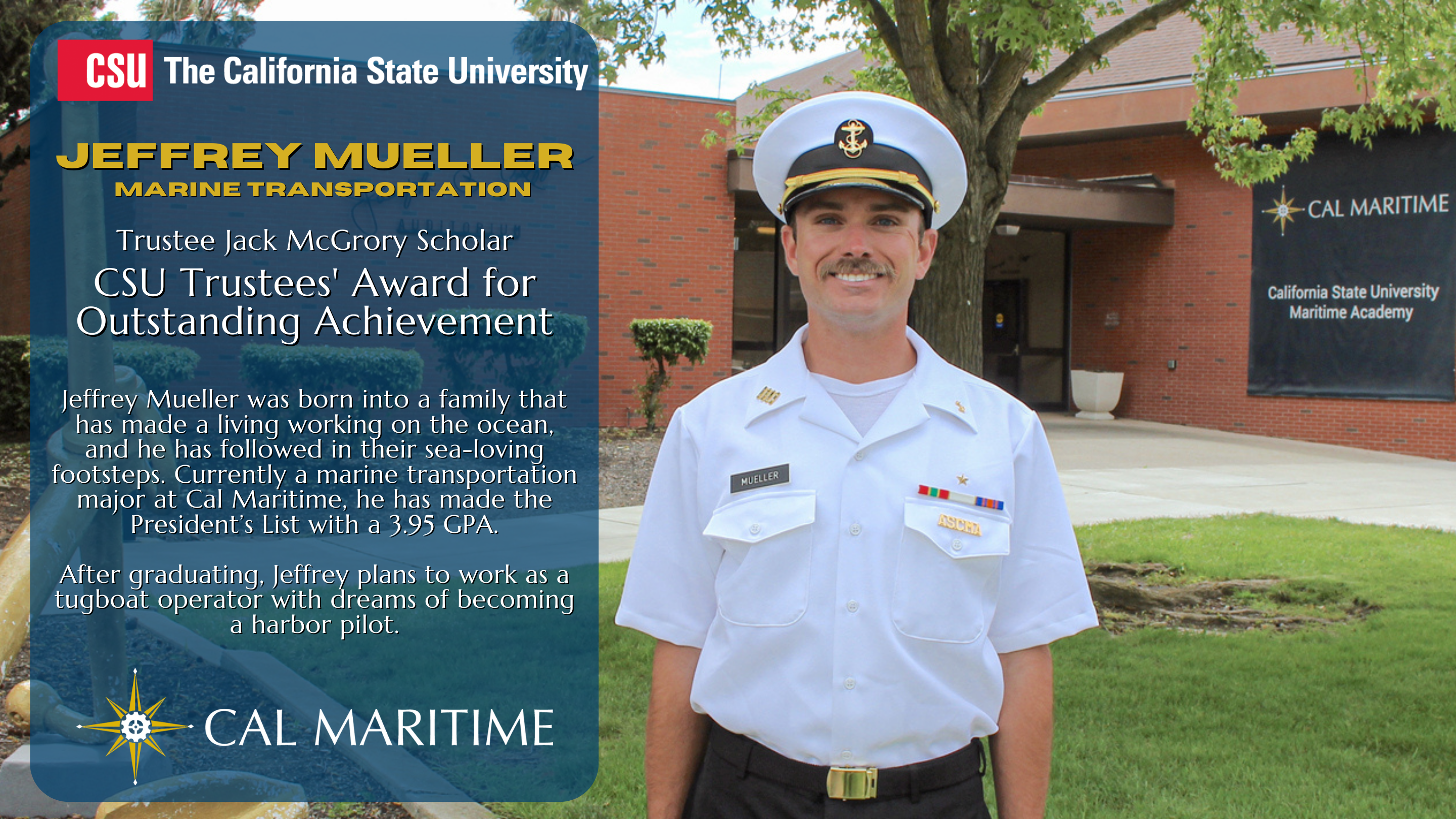 Sep 12, 2022
Out of 23 recipients, our cadet received the Trustee Jack McGrory Scholar award. Read more: ...
Life at Cal Maritime
Help us tell the story. Share what's great about Cal Maritime using #CalMaritime on Twitter and Instagram for a chance to get your own pictures and posts featured on csum.edu