Ally Cedeno, founder and president of the Women Offshore Foundation, has been selected to address California State University Maritime Academy's class of 2023 at its Commencement Ceremony on Saturday, May 6.
The U.S. Department of Energy (DOE) recently announced that Cal Maritime is one of the 13 colleges and universities selected to participate in Phase 2 of the 2023 Collegiate Wind Competition (CWC), an annual competition that aims to prepare college students for jobs in the wind energy workforce through real-world wind energy technology, project development, and outreach experience.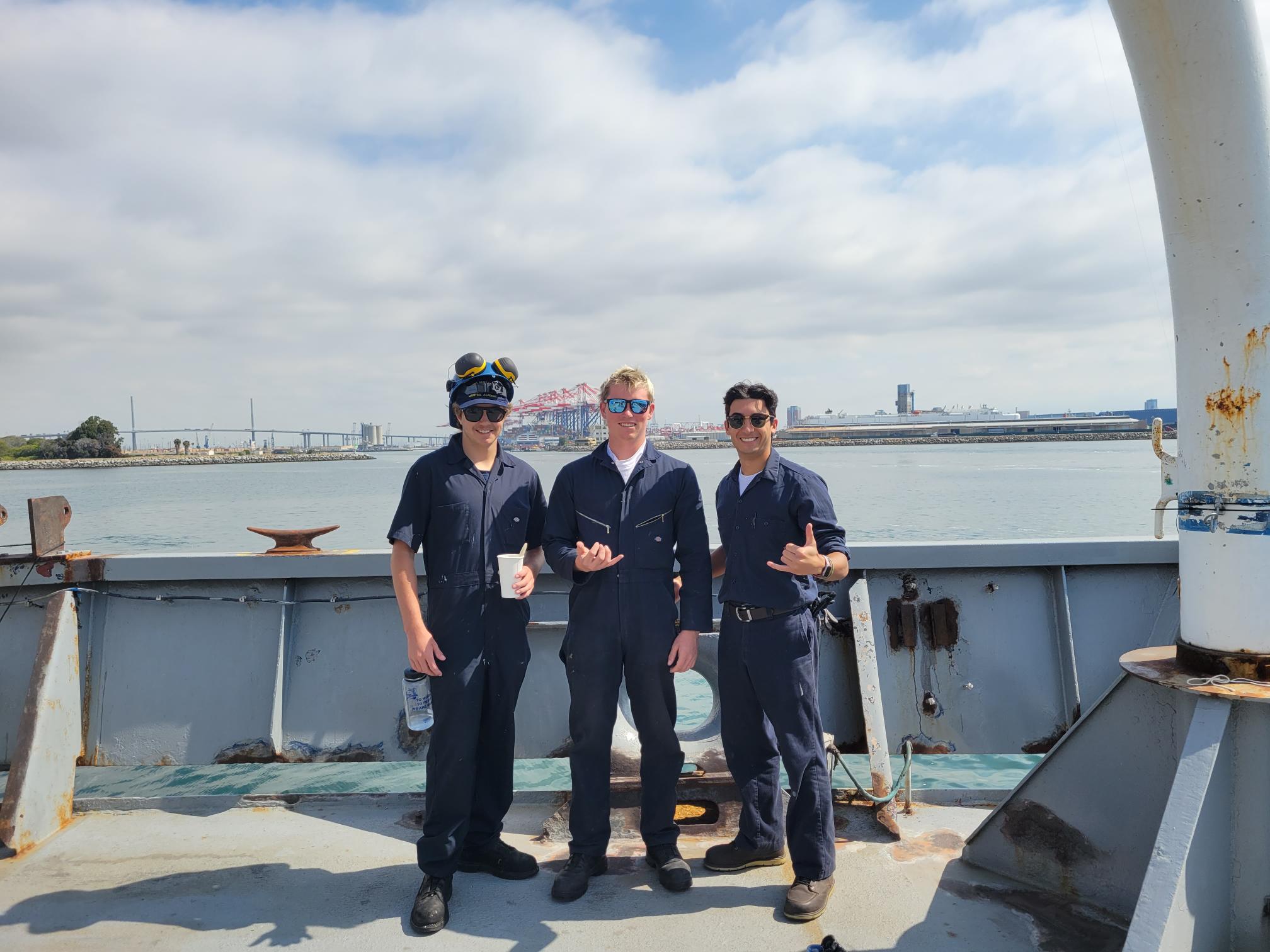 May 11, 2023 | By Jessica Fowler
Cruise 2023 day three. Anchored in Long Beach, bunkering and having our propeller cleaned in preparation for the long voyage ahead...
May 9, 2023 | By Jessica Fowler
Welcome to 2023 TSGB Summer Cruise! The Training Ship Golden Bear departed Vallejo at 1:30 p.m. on Tuesday May 9 while parents, family members, friends, and Cal Maritime community members looked on. ...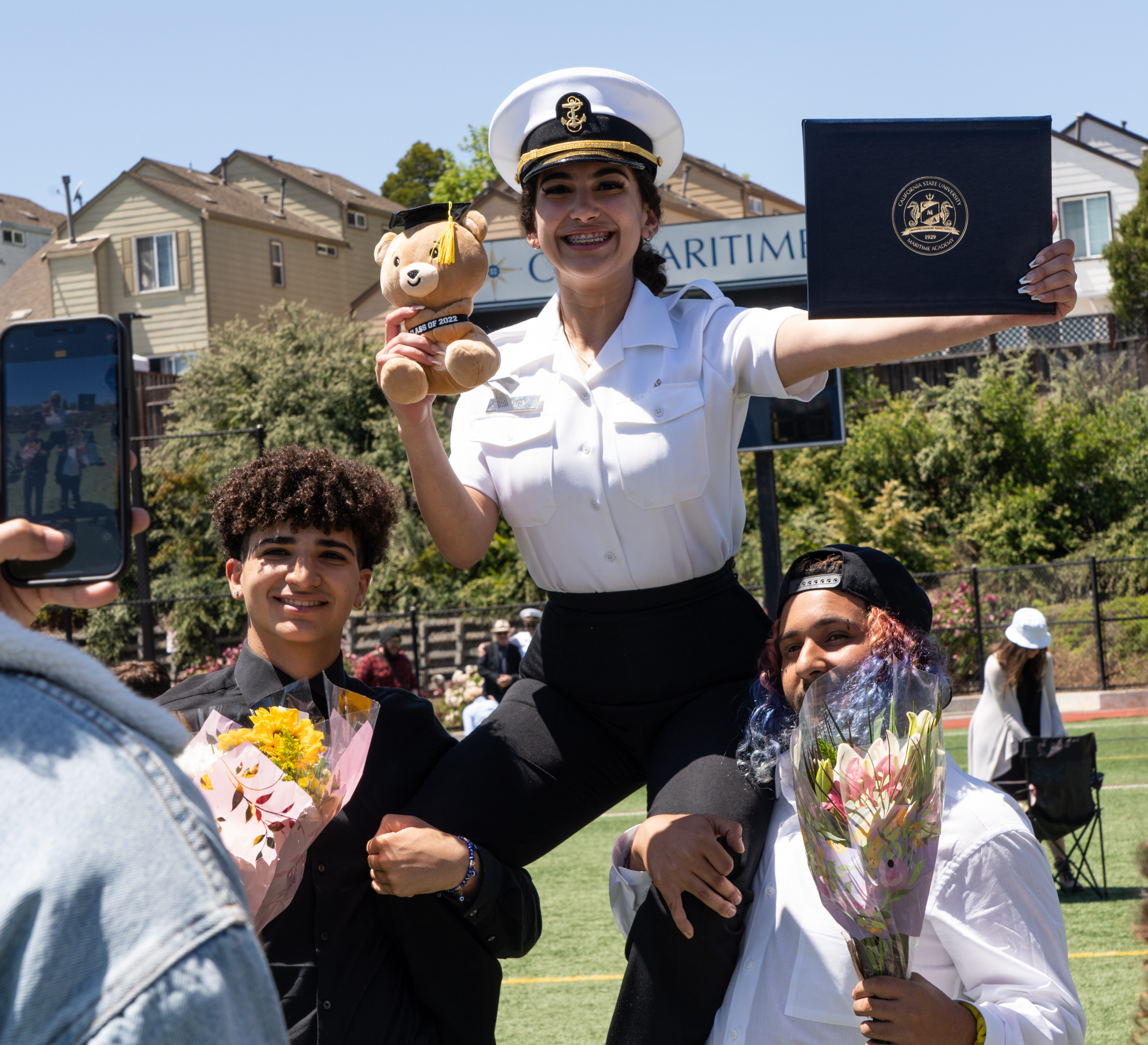 May 2, 2023
Cal Maritime placed among the top 31 colleges with "the best bang for your buck" from Business Insider....
Life at Cal Maritime
Help us tell the story. Share what's great about Cal Maritime using #CalMaritime on Twitter and Instagram for a chance to get your own pictures and posts featured on csum.edu