Captain David Lyman Scholarship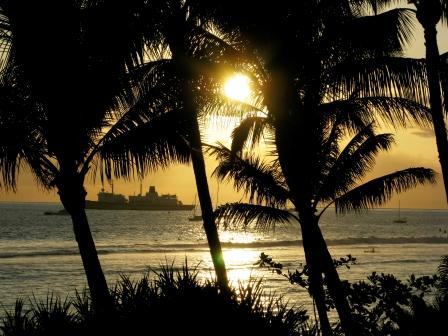 The Captain David Lyman Endowed Scholarship seeks to honor the memory of Captain Lyman (Cal Maritime Class of 1965, Deck) as a longtime member of Hawaii's maritime community by providing financial incentive for Hawaii students to apply to and enroll at the California Maritime Academy and pursue a profession in the maritime field.
A minimum of one scholarship will be awarded in the academic year. The total number of awards and amount is dependent on the endowment earnings. Scholarships are on average a minimum of $2,500 per year and are renewable up to a maximum total of four years. Students must apply annually. Failure to maintain academic standing for any semester or comply with the specified criteria outlined below will result in the loss of this award.
To be eligible for scholarship consideration, students must meet all of the following criteria:
Be a resident of the state of Hawaii;

Submit an online admission application to Cal Maritime beginning November 30th of the year preceding the year you enter;

Be a student pursuing their first bachelor's degree;

Be a student pursuing a degree in Marine Transportation, Marine Engineering Technology, or Mechanical Engineering (USCG License Track) and
Questions regarding the scholarship should be addressed to:
The Admissions Office
California State University Maritime Academy
200 Maritime Academy Drive
Vallejo, CA 94590
Phone: 707-654-1330
Email: Admission@csum.edu
Students who meet the above criteria will be considered for the Scholarship. The final group of applicants will be selected by a committee made up of members of the Hawaii maritime community, the Lyman family, and the Cal Maritime scholarship committee. The applicants presented for final consideration will best exemplify the legacy of Capt. Lyman through the applicants' history and potential as presented in the application materials.
Individuals selected as part of the final group must have received an offer of admission prior to final consideration. The awardee(s) will be selected from the group and determined by the Scholarship Committee and the Cal Maritime Director of Admissions and Financial Aid. The Cal Maritime Office of Financial Aid will be the point of contact for all scholarship applicants.
Scholarship winners will be notified by March 15. In the event that the scholarship winner chooses not to attend Cal Maritime, a new winner will be selected from the remaining finalists and notified as soon as possible.