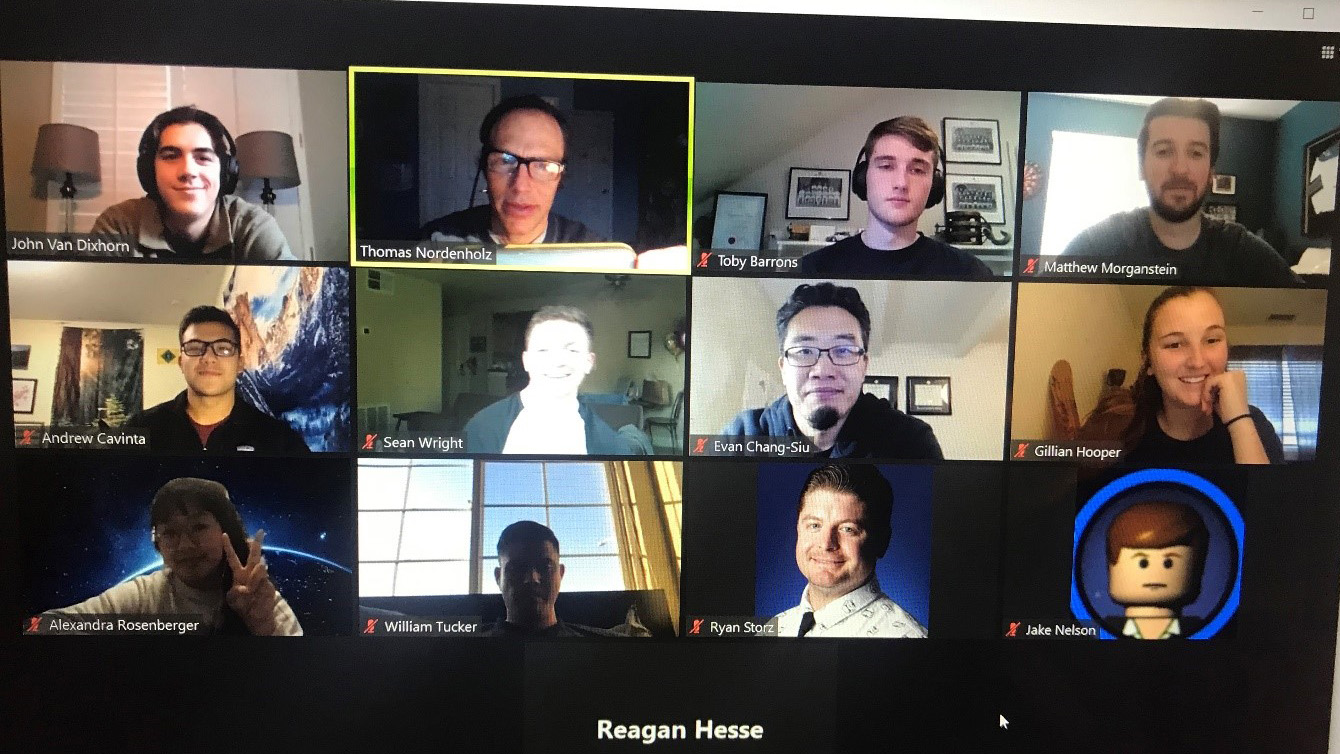 Apr 7, 2021
Cal Maritime has been chosen by the US Department of Energy to compete in its ninth consecutive Collegiate Wind Competition in the 2021-2022 academic year....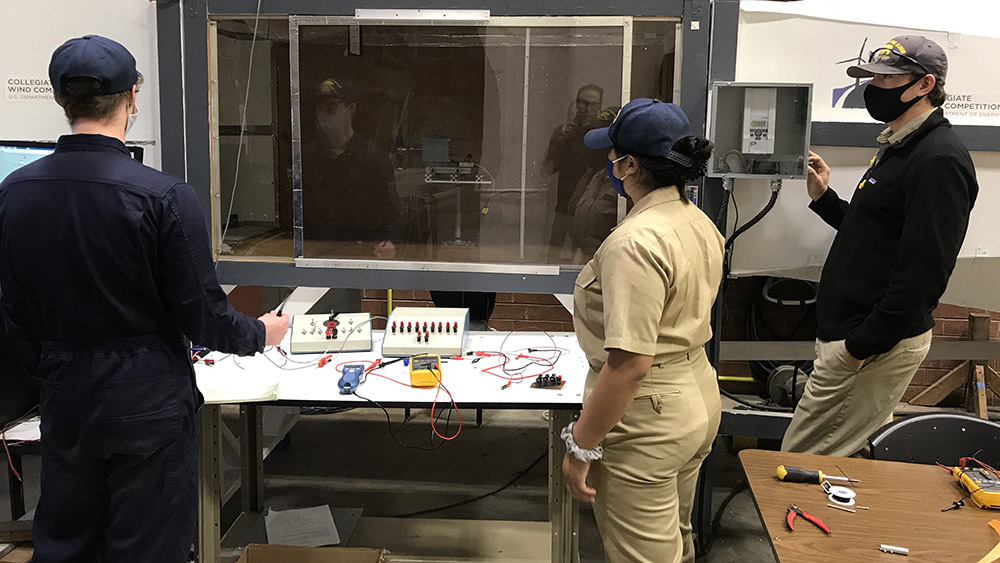 Feb 10, 2021
Cal Maritime's Collegiate Wind Competition Team is accustomed to obstacles, so it wasn't about to let a pandemic get in its way....
CWC Team Teaches High Schoolers About Wind
March 2021
Isolated from the isolated world by the pandemic, and unable to hold their usual Kidwind Wind Turbine Design Challenge, this year's team still found another meaningful way to connect to schools – they decided to give virtual presentations to high school classes on wind energy.
The team's nine members collaborated online to make a presentation that included:
Wind energy, its benefits and its current and future growth trajectories
Some state federal policies that are helping to drive this growth
A description of how wind turbines work
Offshore wind and its potential for growth
Energy Storage Technology and its role in renewable energy
An introduction to Cal Maritime and The Collegiate Wind Competition.
Then, the team split into 4 groups of 2 to 3 to give the virtual presentations to the following four high school Environmental Science Classes:
Vallejo MIT Academy (2 classes)
Albany High School
San Clemente High School
Going into the presentations, the team was a little concerned on the possible effect of "zoom fatigue". On the contrary, attendance and interest was very high. High school students asked great questions. The team wishes them the best as they make their college plans and hopes that they too will join the green revolution.