Biography
Karyn Cornell
Chief of Staff & Associate Vice President of University Affairs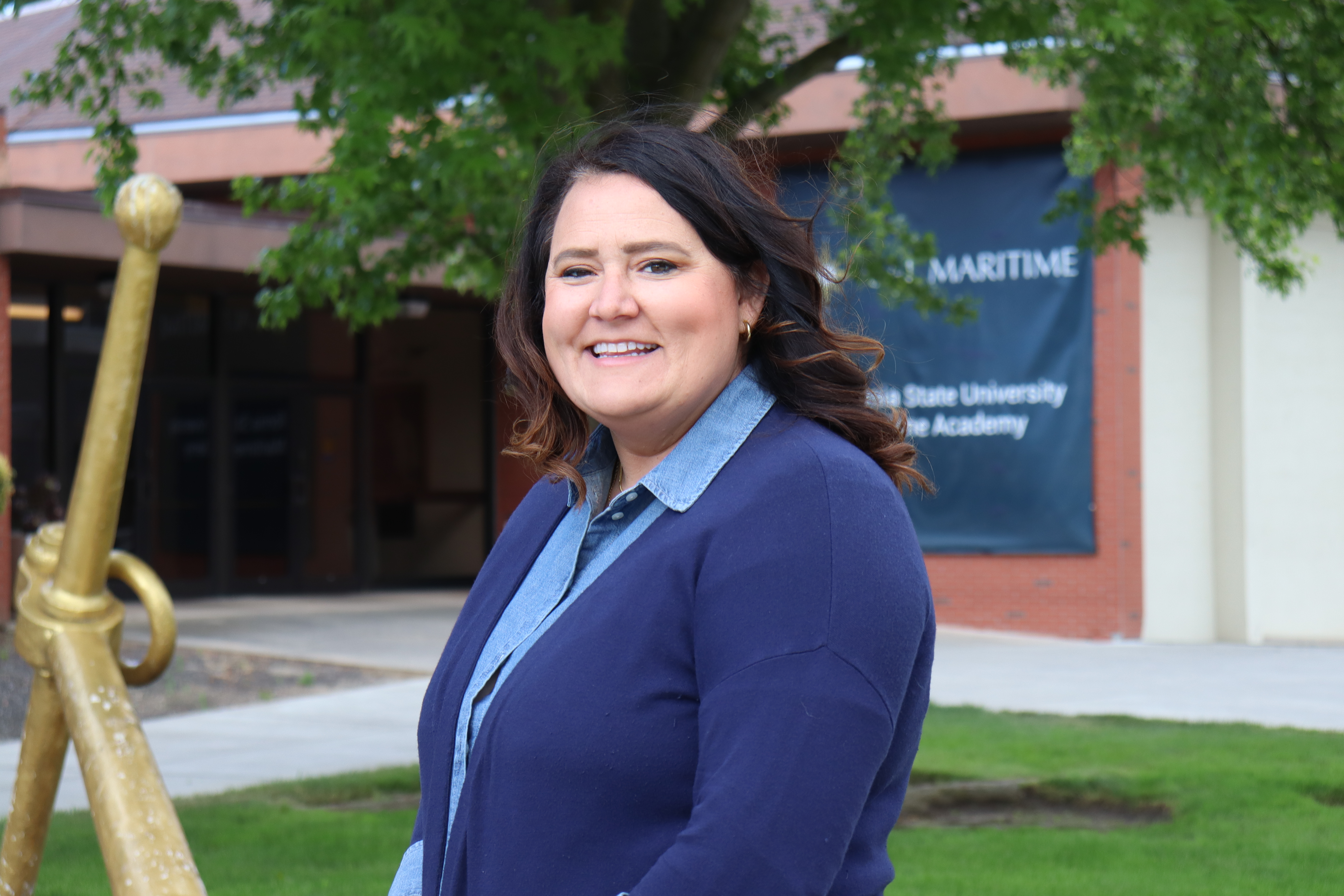 Karyn Cornell joined Cal Maritime as the chief of staff and associate vice president of University Affairs in January of 2022. As chief of staff and associate vice president for University Affairs, Karyn is responsible for overseeing the operational and administrative functions of the Office of the President and the Office of University Affairs. She serves as a member of the President's Cabinet and will lead strategic planning and other key university initiatives and projects, together with the President and President's Cabinet.
Karyn came to Cal Maritime with 15 years of progressively responsible leadership experience, most recently at Chico State serving as the deputy chief of staff.
Within the Office of the President at Chico State, Karyn was responsible for leadership of strategic planning, project management, crisis management, policy analysis and implementation, constituent service and budget management.
Karyn has experience as a key leader within crisis management most recently as a co-led of Chico State's Pandemic Management team. In her role, Karyn was responsible for providing policy recommendations to senior leadership, implementing operational directives, and successfully executing Chico State's COVID-19 emergency response.
Karyn has a service-oriented approach to her work, relying on diplomacy and tact while handling sensitive and confidential information. Karyn's work experience reflects the vital role of equity, diversity, and inclusion in our community and will ensure focus on these critically important areas as the university educates and develops its cadets to make global impact.
Karyn earned her BA in Psychology and MPA in Child Development from Chico State and is currently in her second year of Oregon State University's Ph.D. program in Leadership in Higher Education. Her doctoral coursework and research are focused on crisis management and organizational development within institutions of higher education.
She enjoys being outdoors including hiking, camping, and gardening.