Energy, Utilities, and Sustainability
Cal Maritime has a robust energy & sustainability program. Our goal is to implement CSU's systemwide sustainability policy into Cal Maritime's operation, curriculum, and community. To achieve the sustainability goals Cal Maritime employs no-cost, low-cost, and capital measures in its operations. Cal Maritime maximizes the use of incentives, grants, and other local government support program to offset the use of general fund. One of the energy management goal is to completely off-grid the campus from the utility dependency through renewable energy sources. To this end the campus is pursuing a Smart Microgrid consisting of multiple clean energy technologies making the campus a living lab for learning and working.
The campus offers a total of ten sustainability courses, eight of them at the focus-level, and two at the inclusive-level. The names of the courses are Environmental Law, Environmental Ethics, Marine Biology, Environmental Policies, Ocean Environmental Management, Citizens Environmental Sciences, Polar Politics, Ocean Politics, Comparative Maritime Policies, and Energy Systems Design. In addition the campus has an active Energy & Sustainability Committee consisting of faculty, staff, and students. Students are encouraged to take on energy, water, and other sustainability related projects for their class projects. Students and faculty take active role in campuses' earth day, arbor day, clean air day, e-waste day, and other sustainability events.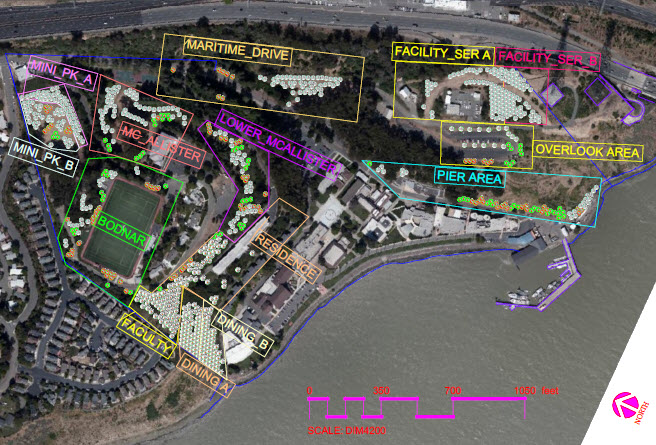 Oct 10, 2020
With the support of the Arbor Day foundation and a local volunteer professional, three species of native trees have been selected to reforest the campus....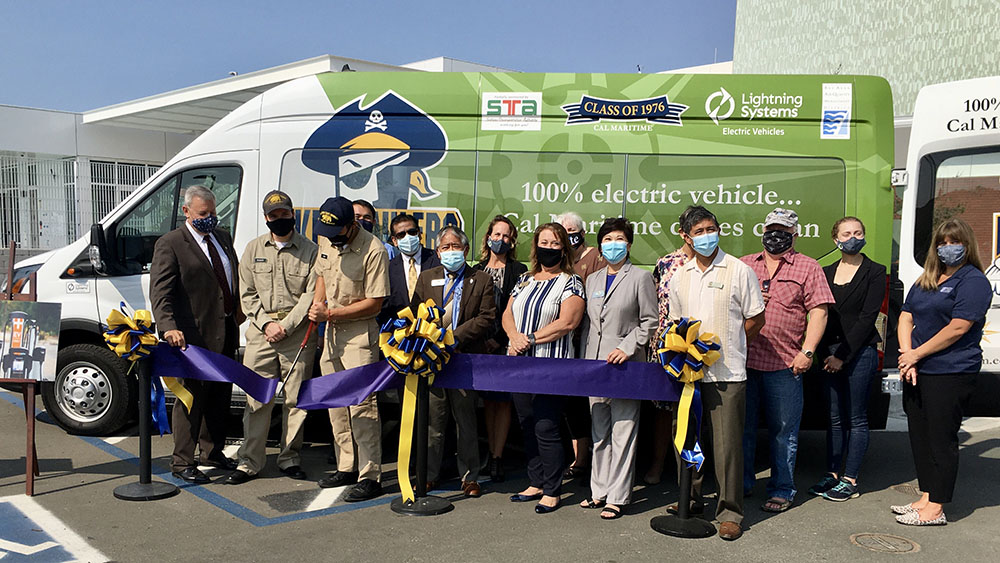 Sep 21, 2020
Continuing its ambitious path toward a carbon-free campus by 2029, Cal Maritime today introduced its first all-electric passenger van in a socially distanced ribbon-cutting event....
Apr 23, 2020
2020 marks the 50th anniversary of Earth Day. Cal Maritime is engaged in many activities to help celebrate this occasion....
Contact
Sheikh Nayeem
Energy and Sustainability Director
snayeem@csum.edu
707-654-1416
FAX: (707) 654-1171