Sustainability Overview
Welcome to the Zero Waste Challenge
Proactively encouraging awareness and participation
Great Pacific Garbage Patch
Pacific trash vortex
The largest accumulation of ocean plastic in the world, spanning waters from the West Coast of North America to Japan.
Creating a more knowledgeable and sustainable community
Proactive participation
Ten sustainability courses: eight at the focus-level, and two at the inclusive-level
Electric Vehicles (EV)
EV Charging Stations
Reducing environmental impact of transportation, both for commuters and vehicle fleet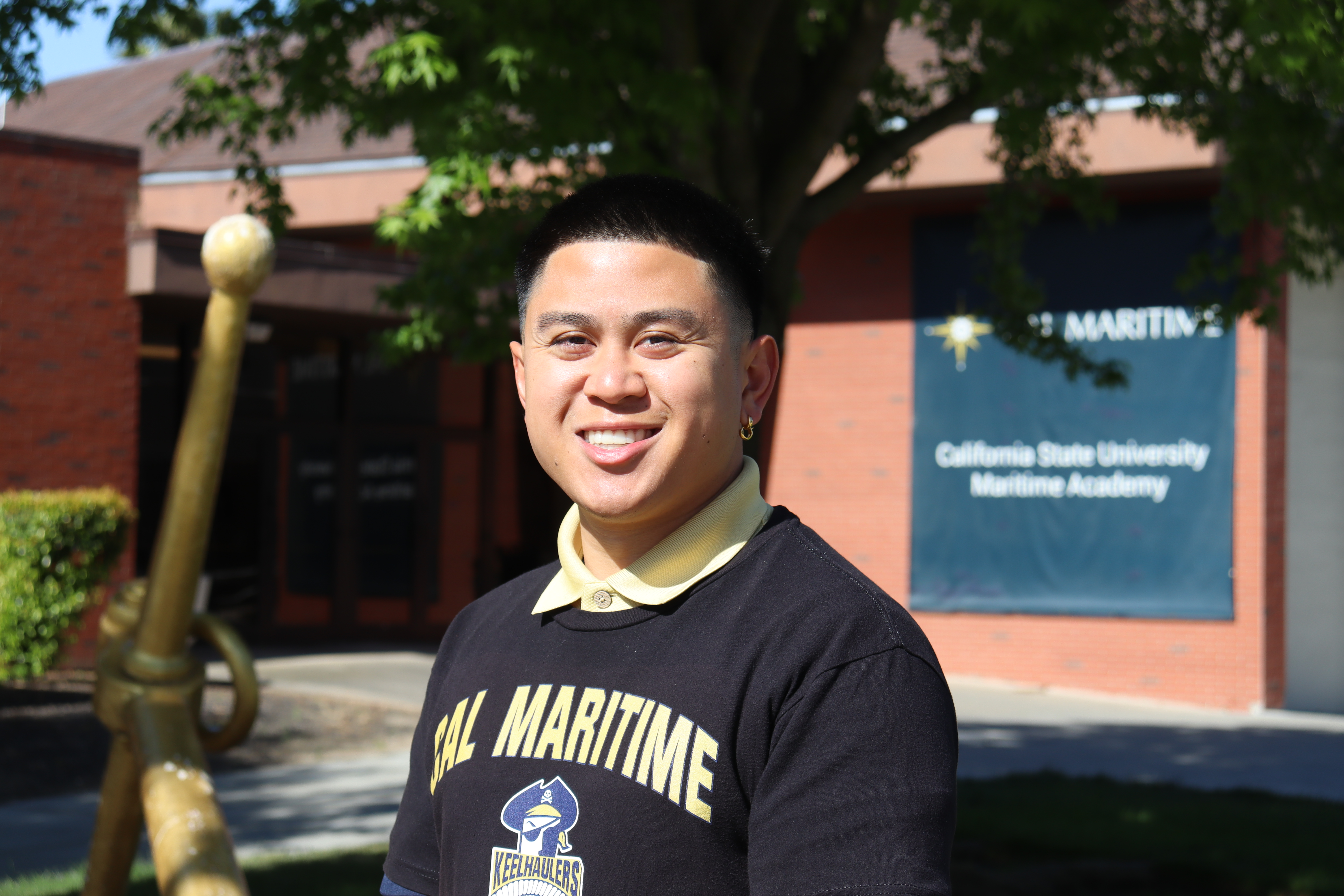 Meet the Coordinator for Energy and Sustainability
Rizal "Riz" V. Aliga
Born/raised in Vallejo, Riz has been with Cal Maritime for two years, serving first under the Office of the President as Multimedia as well as Webmaster Specialist, and now as the Energy & Sustainability Coordinator for the Cal Maritime Corporation. Prior to Cal Maritime, Riz was a Vallejo high school teacher for three years and currently serves on the Board of Directors for the Greater Vallejo Recreation District (GVRD). In 2021, Riz earned his Master of Management, Innovation, Sustainability, and Technology (MIST) through the Ernest & Gallo School of Engineering at UC Merced.
Quick Links
Climate change is real!
Establishing policies will enable the campus as a living lab for stewardship.
Engaging with ASCMA, Facilities, Environmental Health & Safety, Risk Management, Academic Technology, Information Technology, Housing and Dining, Disability Services, and the Campus Master Strategic Plan