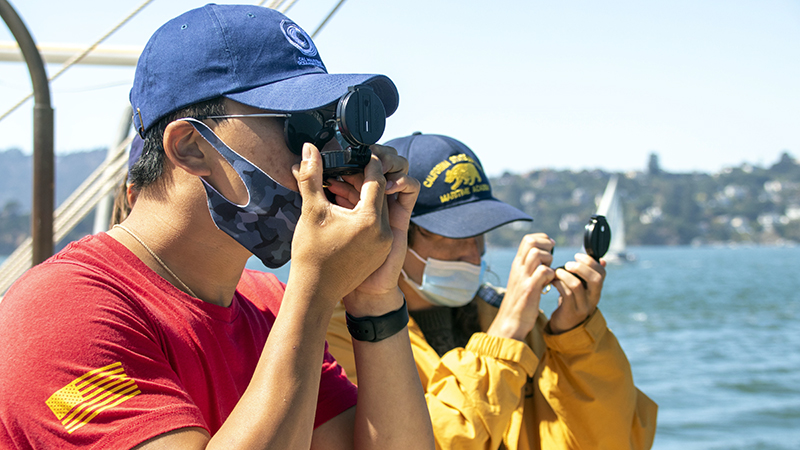 Sep 16, 2021
Cal Maritime's brand-new major--oceanography--was launched right before the Covid-19 pandemic hit....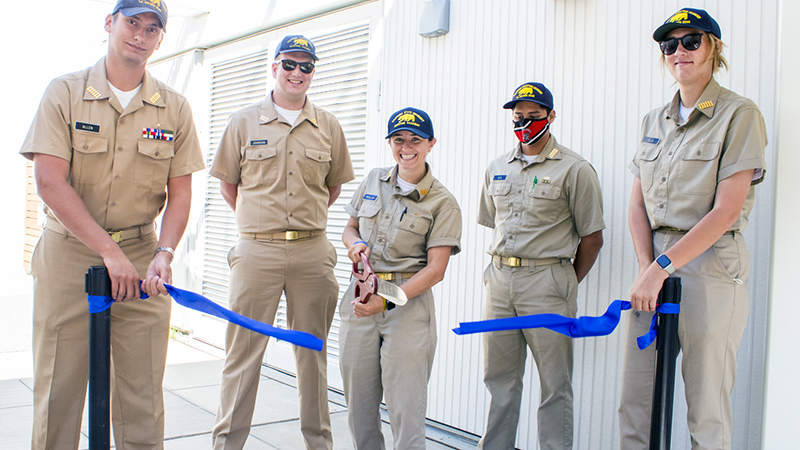 Sep 14, 2021
Cal Maritime celebrated another milestone in its growing physical plant with a ribbon-cutting ceremony for the Navigator Building....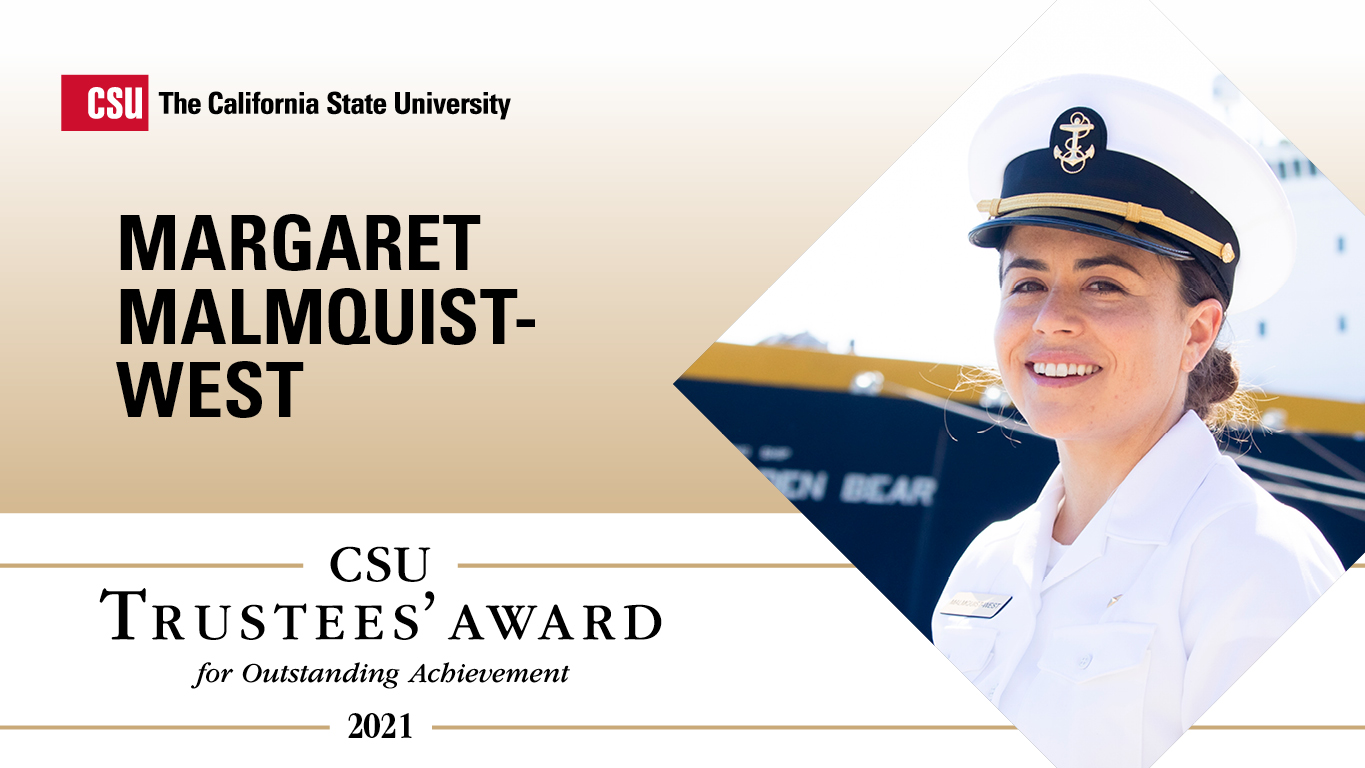 Sep 14, 2021
Margaret Malmquist-West '23 has been named the Jack McGrory Scholar for 2021, one of 23 California State University (CSU) students who has been selected to receive the 2021 Trustees' Award for Outstanding Achievement....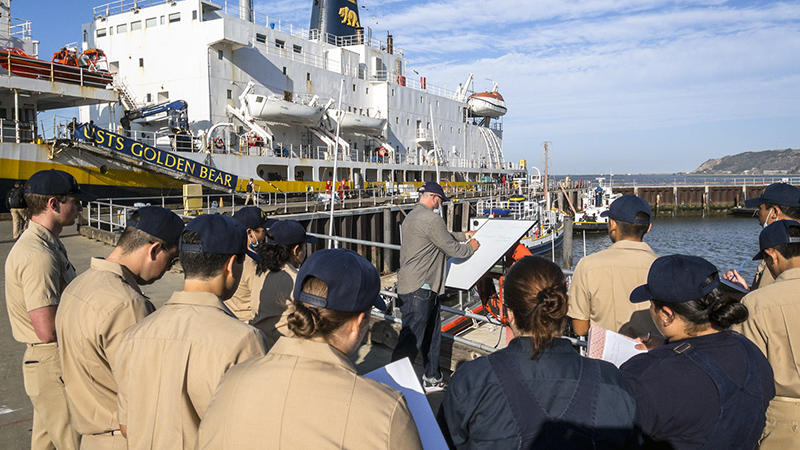 Sep 13, 2021
California State University Maritime Academy earned multiple accolades in U.S. News and World Report's 2022 Best Colleges survey, maintaining its top spot in the ranking of public colleges in the western region, according to the annual publication released today....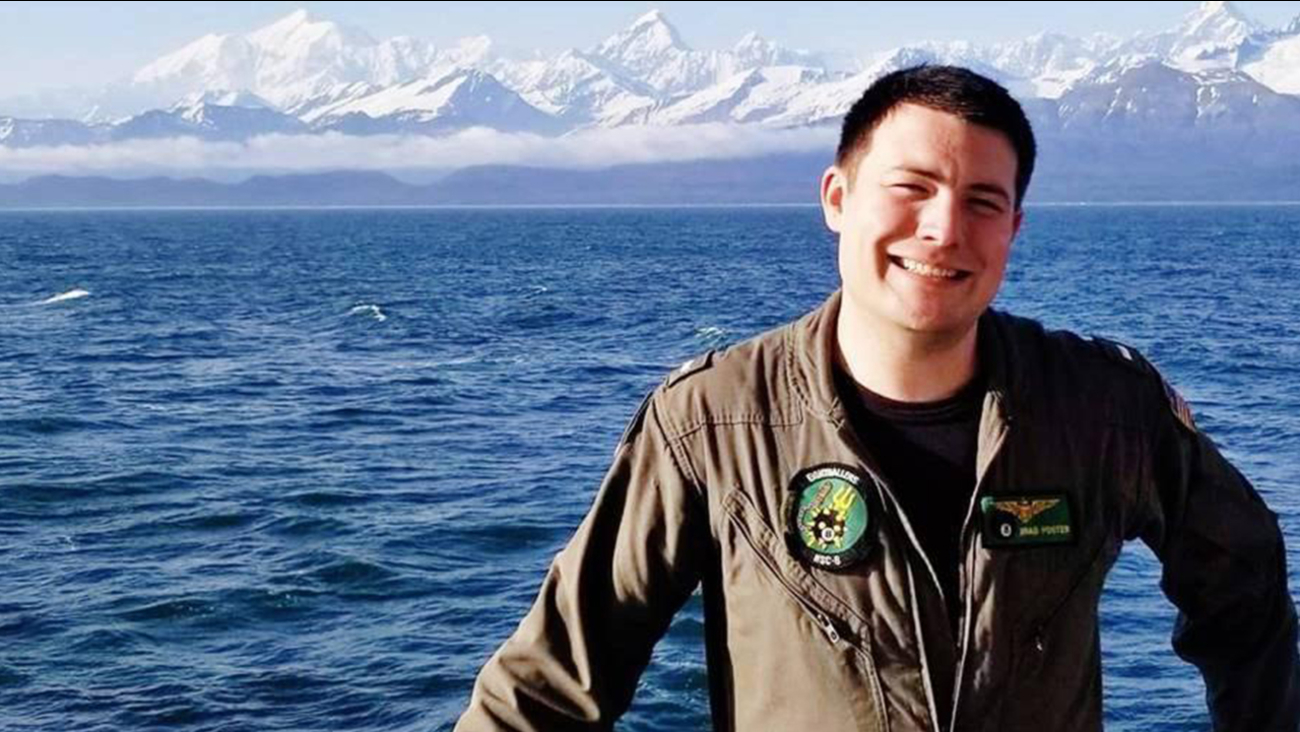 Sep 5, 2021
Cal Maritime mourns the loss of Bradley A. Foster, a member of the Class of 2015, who died earlier this week in a naval helicopter accident off the coast of San Diego, along with four other officers....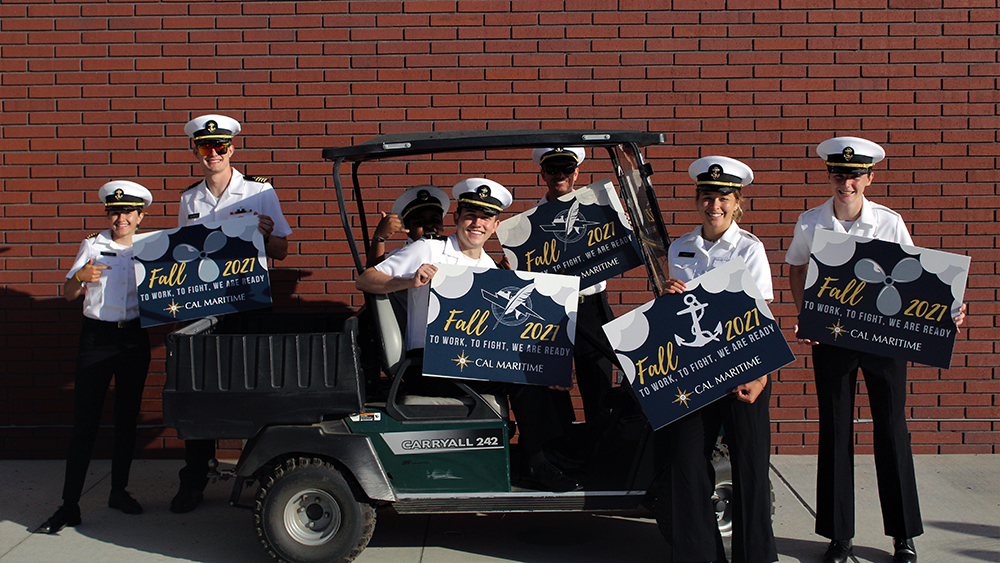 Sep 3, 2021
Cal Maritime is a visual place, in a beautiful waterfront setting, and nearly always humming with activity....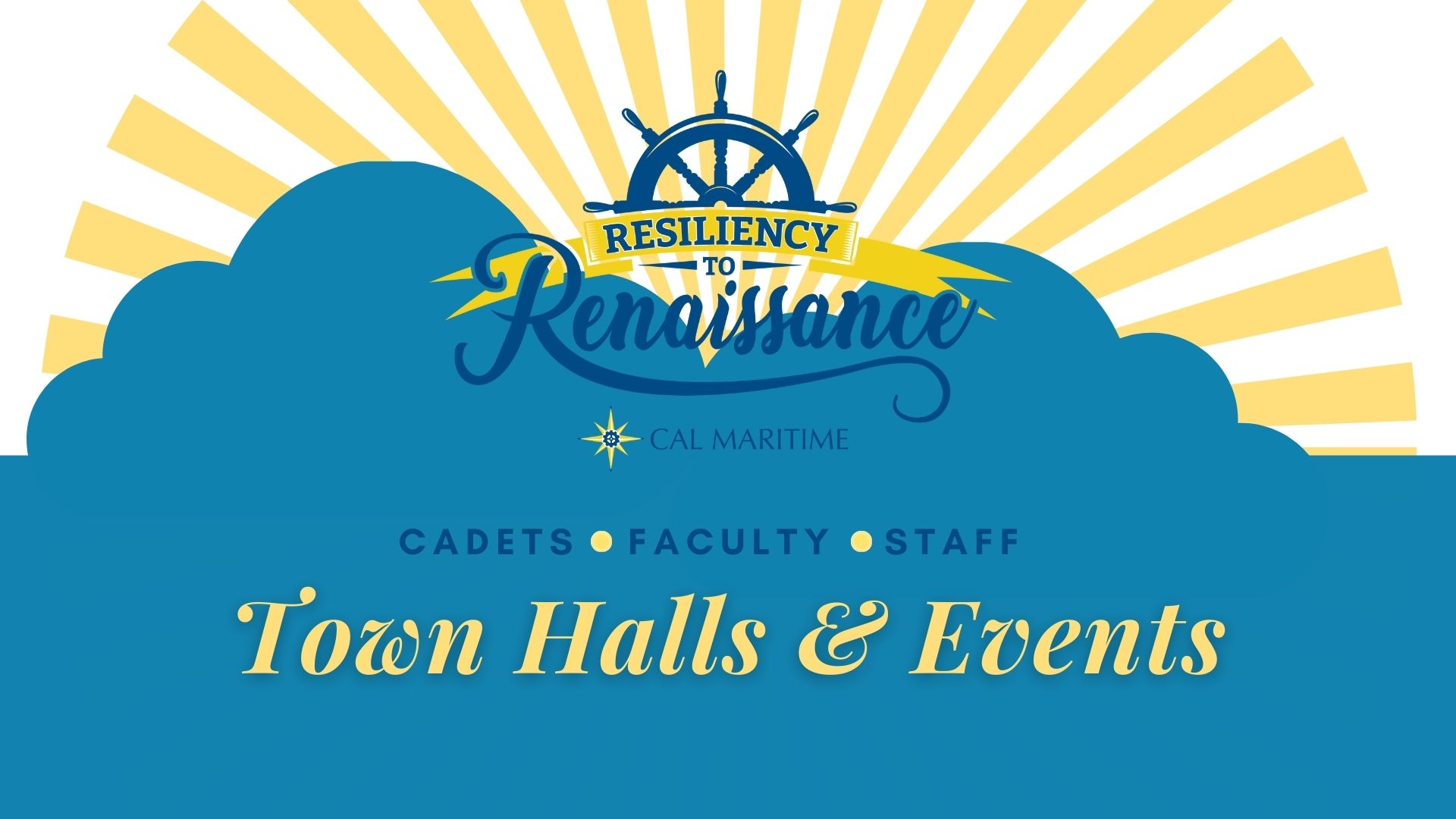 Sep 2, 2021
This fall semester, Cal Maritime comes together from resiliency to renaissance....
Aug 30, 2021
Cal Maritime gains two important new leaders who will help enhance the cadet experience as the campus comes back to life later this month....
Aug 26, 2021 | By Eric Garrard
This morning we picked up the pilot at approximately 0800....
Aug 22, 2021 | By Eric Garrard
Today is the first day of Underway Training! The day is filled with excitement and stress for everyone involved....