Spring 2022 Keelhauler Family Newsletter

---
Message from VP, Cadet Leadership & Development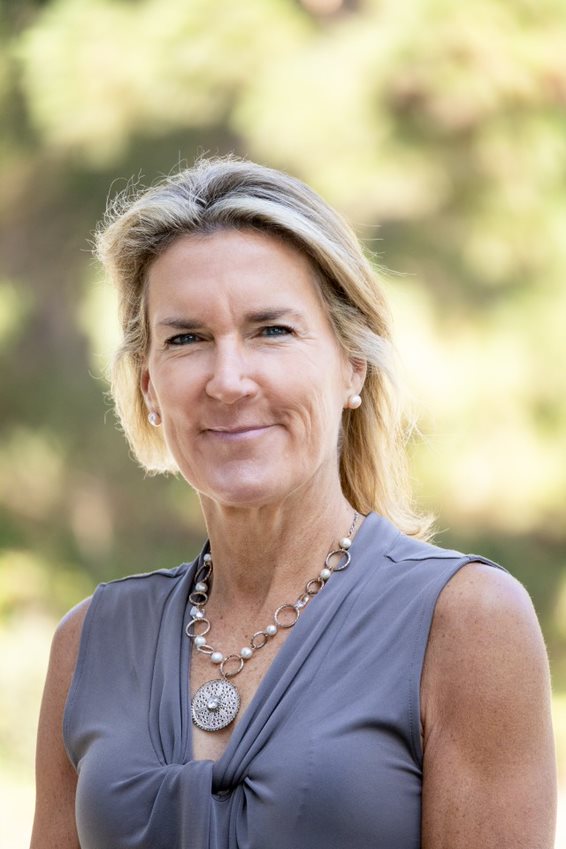 Dear Families: I am delighted to share that we are ramping up for commencement and summer cruise in just a few weeks. While this year has been more normal than the recent past, we're all still reckoning with a general sense of uncertainty from the global upset of the pandemic and the war in Ukraine. The accompanying effects of all that is going on around us is felt by our cadets, and we continue to prioritize their well-being.
Though most of our cadets have finished their first set of mid-terms, final exams and other stresses accompanying the end of the semester will be upon us soon. I encourage you to join us in reminding cadets that help is available if they find themselves struggling. Campus resources are always available to assist them with academics, mental or physical health concerns, relationship issues, financial worries and more. And of course, my door is always open to students looking for guidance or just to extend friendly greetings.
I look forward to the culmination of another successful semester with commencement, cruises, and international experience trips just a few weeks.
Please reach out to me if I can be of assistance at kmcmahon@csum.edu.
---
Important Dates
April 28: Last Day of Instruction
April 30-May 4: Finals
May 3: 100% Refund of Fees
May 4: 2020 Training Ship Golden Bear Cruise Starts (move-in) & Summer Financial Aid Disbursement
May 5: Move out of all Residence Halls (except those graduating)
May 6: Commencement Rehearsal and School Receptions
May 7: Commencement
May 8: Training Ship Golden Bear Departs
---
News from Campus
Inclusion Center: Cal Maritime celebrated the grand opening of its first-ever Inclusion Center with a ribbon cutting and gathering aimed at thanking those who helped bring the center into being as well as sharing its mission.
Find more information here.
CommUNITY Day: On April 5, Cal Maritime hosted a full day of teaching and learning around issues of sexual assault, diversity, equity, and inclusion.
Find details on this event here.
Diversity, Equity and Inclusion Initiatives
• Vice President, Kathleen McMahon's message on revised uniform and grooming standards.
• Details on additional efforts can be found here
• Land Blessing & Acknowledgement
11th Annual Women in Maritime Leadership Conference kicked off Women's Heritage Month on March 4. The conference continues to support the success of women in maritime. The 2022 conference delivered a robust leadership development curriculum specific to the goals of cadets and professional women in the maritime industry. Find details on topics and speakers here.
Read President Cropper's message to the campus
---
Commencement 2022
Calling all Seniors and their Families!
The Commencement Planning Team is excited to celebrate our 2022 graduates on Saturday, May 7 at 11 AM!! We are making headway with all the necessary arrangements to host a memorable and safe ceremony! Our Commencement webpage is being regularly updated. Please visit it here.
Class of 2022 Wine: In the first of what will become an annual tradition, Cal Maritime Corporation, in cooperation with Fresno State University, has produced "Class of 2022" wine. It is a perfect gift for cadets and their families. This wine is available for $25/bottle, $65 for a gift pack of three bottles. There are only 30 cases available, so order yours now at https://calmaritime.sodexomyway.com/explore/reserve. Online orders only.
---
Captain's Corner
Golden Bear Cruise 2022 - Dates and Ports are set!! We set sail May 8 at 8 a.m.
Reception Schedule - 5 PM:
May 12 - LA/Long Beach
May 24 - Seattle
June 9 - Honolulu
Soon, our future cruises will be aboard the new National Security Multi-Mission Vessel (NSMV). Find details the latest news on Cal Maritime's next training ship here.
Stay tuned for more information and additional details as we launch the commencement webpage www.csum.edu/commencement soon.
---
Health & Safety Update
Cal Maritime cadets are fortunate to work with a caring, compassionate staff of medical providers and counseling clinicians, available exclusively for the preventative healthcare and well-being of our student body. Staff pride themselves on the latest knowledge regarding safety during the pandemic as well as trauma-informed and social-justice informed counseling. We know that these are challenging times, both from a medical and mental health standpoint. Cadets can book 1:1 counseling sessions, sign up for workshops and groups, as well as have access to exceptional medical staff for medical concerns.
The COVID environment is constantly evolving. You can follow communication from our Health and Safety Office here.
---
Marketplace: Our Commitment
To provide fresh

and

nutritious meal options where students thrive through the transformative power of food.
To encourage cadets to focus on the importance of making informed food choices

and

developing mindful eating habits.
To provide complete nutritional facts on all pre-packaged foods, including the fresh fruits

and

vegetables made available in the Marketplace produce section
Foster a strong partnership with local food vendors who create well-balanced

and

delicious meals
To provide a vast variety (1000 products) to meet cadets' nutritional needs including fresh produce, gluten-free, vegetarian, vegan, dairy-free, non GMO,

and

organic food options.
To invite cadet feedback to inform the development

and

growth of the Marketplace in support of our cadets
Cadets may contact Karen Goble, General Manager, for any assistance including support for any dietary needs. She can be reached at kgoble@csum.edu.
---
Office of the Commandant
On behalf of the Commandant's Office, thank you for all your support as your cadets come down the home stretch of the academic year. We are fortunate to be alongside them as they make meaning of their experiences and transfer them into the multitude of leadership opportunities on and off the campus. Our office will be out in support of cadets on the Training Ship Golden Bear and International Experience this summer. We look forward to seeing them in these environments and sharpening their skills as they take another step in their Cal Maritime journey. Lastly, for those who are going to be celebrating with us at commencement, we welcome you back to campus and share our pride as they continue to make an impact with the communities lucky enough to have them.
Commandant David Taliaferro can be reached at dtaliaferro@csum.edu.
---
International Experience
Cal Maritime uses the four points of the compass to symbolize the four key elements of our mission commitment to our students. Namely, intellectual learning, applied technology, leadership development, and global awareness. Global awareness comprises one of the cornerstones of the mission of Cal Maritime. Studies in globalization and cross-cultural competence are taught in a variety of courses. In addition, our cadets also learn global awareness first hand by experiencing other cultures through international travel and study abroad. For three of our shoreside degree programs (B.A. Global Studies and Maritime Affairs, B.S. International Business and Logistics and B.S. in Oceanography) this is offered as a three credit "International Experience" summer course, led by our own faculty.
For summer 2022, we are working toward Honduras and Puerto Rico as destinations, pending health and travel approvals. We hope to have more details on these trips soon.
---
Keelhauler Family Contact:
Vineeta Dhillon
Director, New Student & Family Programs
707-718-0707