Spring 2021 Keelhauler Family Newsletter

Jump to:
---
Message from VP, Student Affairs & Cadet Development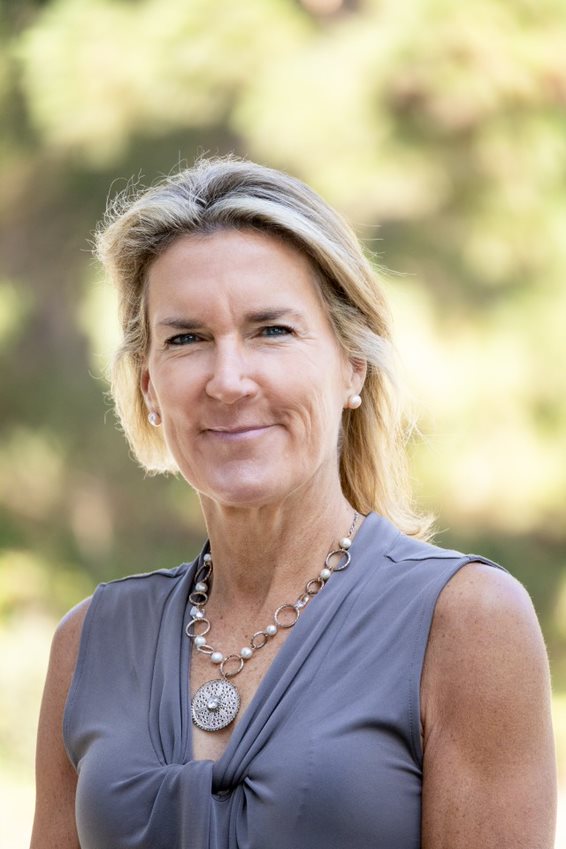 Let me begin with acknowledging that you, parents and families, have been instrumental in helping keep the Keelhauler community safe during the pandemic. We look to parents and families as a partner in reinforcing the safety messages and health protocols that are vital to our health and wellbeing. And we are so very proud of our cadets who have kept their priorities in focus and behaved in ways that makes us continually happy, safe and open.
Since deciding to reconvene in person for some of our majors for academic year 2020–2021, Cal Maritime has been focused on safety (a strong set of health protocols; COVID testing; and most recently, vaccinating our campus community) and our commitment to the education of our cadets. With nimbleness at all operational levels, we have met the challenge of engaging our remote learners inside and outside their virtual classrooms.
As a campus, centering on cadet experience, we have provided resources for physical and mental wellness, individualized academic support and opportunities for cadets to manage their career paths to name a few. Division of Student Affairs has worked hard to make these support systems equally accessible to our in-person and remote learners. Feel free to check out our Resiliency Project website to learn about many of the resources available to your studenthttps://www.csum.edu/resiliency/. We look forward to a successful culmination of this academic year with an in-person Commencement Ceremony for our graduating cadets on May 15 and two summer cruises (Hooray!).
I know you have many questions and I hope that this newsletter will provide some answers. I ask for your continued patience and understanding on matters that may rely on COVID-19's unpredictable nature.
We remain committed to communicating new, important information as it develops.
---
One and Done
On March 8 and 11, the campus-wide vaccination process went smoothly, administering 764 shots to cadets, faculty, staff and extended Cal Maritime community. We are proud of setting an excellent example of the Keelhauler community working together. According to the experts, the vaccine will reach its maximum protectiveness two weeks after the vaccination date.
---
Message from the President Regarding Fall 2021
Good news on the horizon for the Cal Maritime community—our plan is to be fully open in the fall.
Read President Cropper's message to the campus
---
16th Annual Scholarship and Awards Gala
The silent auction is live now through March 26th, so check out the amazing variety of items offered including cadet and staff artwork, alumni authors, unique experiences, food/wine/beer, restaurants, vacation homes, art, jewelry, gift baskets, sports memorabilia, and more!
You can also still register for the live-streamed event on March 26th. Don't miss out on the opportunity to bid on Dinner with President Cropper, Golf Outing with Captain Pecota, Dinner on Bodnar with the Coaches, A Stay in Belize and so much more!
Remember, this is a FUNdraiser and all proceeds go to support cadet scholarships!
---
Commencement 2021
Calling all Seniors and their Families! Please save-the-date for this year's Commencement Ceremony on Saturday, May 15th. More details to follow but plans are underway to host a safe, in-person ceremony for graduates only per county and state guidelines. The event will also be live-streamed with captioning for family and friends to celebrate at home.
Stay tuned for more information and additional details as we launch the commencement webpage www.csum.edu/commencement soon.
---
10th Annual Women in Maritime Leadership Conference
On March 4 and 5, dynamic speakers from the Maritime world presented to Cal Maritime cadets and cadets from maritime academies across the nation. We had our highest registration and we had maritime professionals from around the globe in attendance. The conference was sponsored by Matson, Pasha Group and Port of Oakland. Recordings of the conference are available at www.csum.edu/wml
---
Captain's Corner
Golden Bear Cruise 2021
After having no choice but to cancel Cruise 2020 due to the COVID-19 Pandemic, various campus groups have come together to assist the Office of Marine Programs in planning a safe cruise experience to fulfill the academic mission of Cal Maritime. Some important facts for Cruise 2021:
There will be two 45-day cruises, which will accommodate multiple classes of cadets, including cadets who have been adversely affected by lack of berths on commercial vessels due to COVID
Dates: Cruise 1 - May 31 to July 14, Cruise 2 - July 14 to August 27
Vaccines: COVID-19 vaccinations have been offered to the entire campus community. Cruise cadets, faculty, staff and crew are all highly encouraged to receive the vaccine if they have not already done so.
Non-vaccinated cadets, faculty, staff will be required to quarantine for 14-days prior to their cruise. Also, they will not be allowed off the ship during any possible port calls.
There are presently no port calls scheduled but efforts are being made include at least one stop either in Lahaina or Honolulu subject to approval by the Hawaiian Public Health Authorities.
Please direct your questions about cruise to Lindsay Long at llong@csum.edu
---
Update on Athletics
With the PEAC indoor gym, weight room, and cardio room unable to be used due to COVID restrictions, the Department of Athletics and Physical Education pivoted to make sure cadets still had recreational outlets. So, the department provided outdoor strength and conditioning sessions, spin classes, recreational water polo, and customized workouts shaped by the training staff for all cadets at any fitness level using the Teambuildr App on their smart devices. The fitness programs are listed on the Cal Maritime Athletics website under the fitness tab.
At the center of the outdoor fitness options is the Outdoor Exercise Module built by BeaverFit USA and acquired by the Office of the Commandant's David Taliaferro and Anthony Konecni. It provides cadets an outdoor weight room and climbing apparatus open Mon-Thurs from 6 a.m. to 9:30 p.m. and Fridays 6 a.m. to 6 p.m.
Though several intercollegiate seasons were suspended for the 2020-21 school year, the department's coaches were still hot on the recruiting trail. They found future Keelhaulers even in a virtual recruiting environment. Parents can read about all the signings at www.gokeelhaulers.com
Three teams will still be competing in Cal Pac play this year as the Golf Team and Men's and Women's Cross Country are able to participate in their sports due to the lower-risk nature of their non-contact sports. Golf will participate in three tournaments this year, including the Cal Pac Championships in mid-April, and Cross Country will compete in two meets including the conference championships in March.
Spotlight
NORA ANASTASI finished ninth overall in the women's race to lead the Cal Maritime women's cross country team in Angwin, Calif. at the PUC Invitational on Sunday morning.
---
Cadet Health & Wellbeing: A Cadet's Pathway to Health and Well-Being
Cal Maritime cadets are fortunate to work with a caring, compassionate staff of medical providers and counseling clinicians, available exclusively for the preventative healthcare and well-being of our student body. Staff pride themselves on the latest knowledge regarding safety during the pandemic as well as trauma-informed and social-justice informed counseling. We know that these are challenging times, both from a medical and mental health standpoint. Cadets can book 1:1 counseling sessions, sign up for workshops and groups, as well as have access to exceptional medical staff for medical concerns. In good news, our COVID testing of 97 people in last week's random surveillance was completely negative!
---
Marketplace: Our Commitment
To provide fresh and nutritious meal options where students thrive through the transformative power of food.
To encourage cadets to focus on the importance of making informed food choices and developing mindful eating habits.
To provide complete nutritional facts on all pre-packaged foods, including the fresh fruits and vegetables made available in the Marketplace produce section
Foster a strong partnership with local food vendors who create well-balanced and delicious meals
To provide a vast variety (1000 products) to meet cadets' nutritional needs including fresh produce, gluten-free, vegetarian, vegan, dairy-free, non GMO, and organic food options.

To invite cadet feedback to inform the development and growth of the Marketplace in support of our cadets
Cadets may contact Orlando Torres, General Manger, for any assistance including support for any dietary needs.
---
Resiliency Project
Campus community continues to enjoy efforts to bolster our emotional, mental and physical wellbeing with virtual resources and in-person events. https://www.csum.edu/resiliency/
Additionally, Cal Maritime is excited to share two new mental health tools, YOU@CSUM and Nod. YOU@CSUM is a website that fosters success in three domains: SUCCEED (academics/career); THRIVE (physical/mental health); and MATTER (purpose/community/social connections). The portal serves up relevant information and campus resources, and the content becomes personalized when they complete a brief assessment, fill out a profile, or search for something specific. Cadets also have free access to Nod, an app that uses science-backed skill-building challenges and personal reflection exercises to break social goals down into achievable steps.
---
Career Services
Visit https://www.csum.edu/career-center/index.html for all sponsored events for cadets to connect with employers and alumni.
Konnecting Keelhaulers is a series of conversations with alumni. Recently posted interviews can be found here - https://www.csum.edu/career-center/career-services-events/konnecting-keelhaulers.html
Brian Triggs '13 | Surveyor, American Bureau of Shipping
Kellen Parrish '13 | Senior Program Officer, Partner of the Americas
Jamie Mattos '16 | Former Chief Purser, American Queen Shipping Company
And a full list of employers for our virtual career fair called the Career Services Presentation Series cane be found here - https://www.csum.edu/career-center/forms/index.html
---
Keelhauler Family Program Coordinator:
Vineeta Dhillon | vdhillon@csum.edu | 707-718-0707