Intranet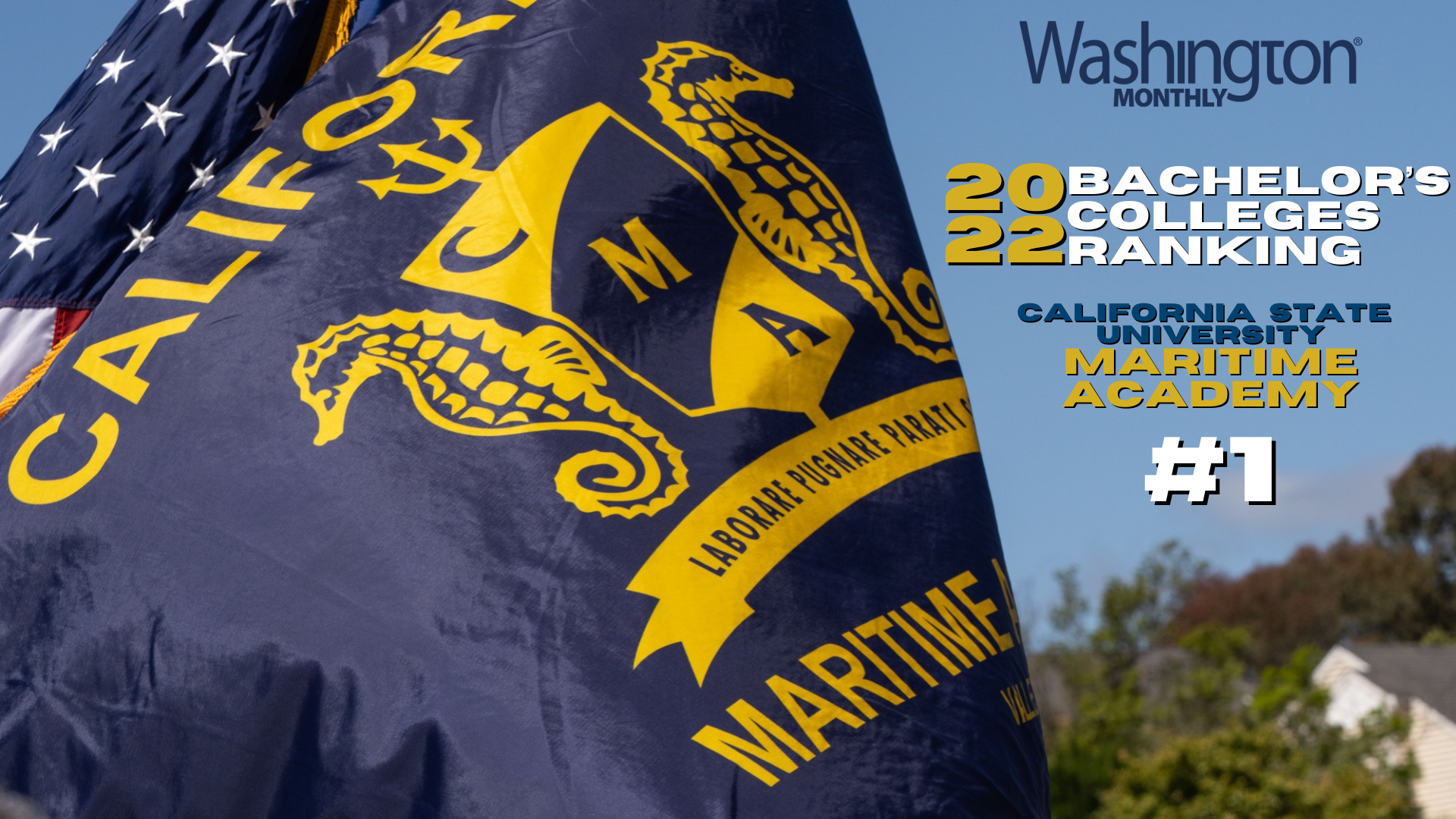 Sep 21, 2022
Cal Maritime has been ranked No. 1 in the 2022 "Washington Monthly" College Guide, that rates schools for their overall contribution to the public good. Read more:...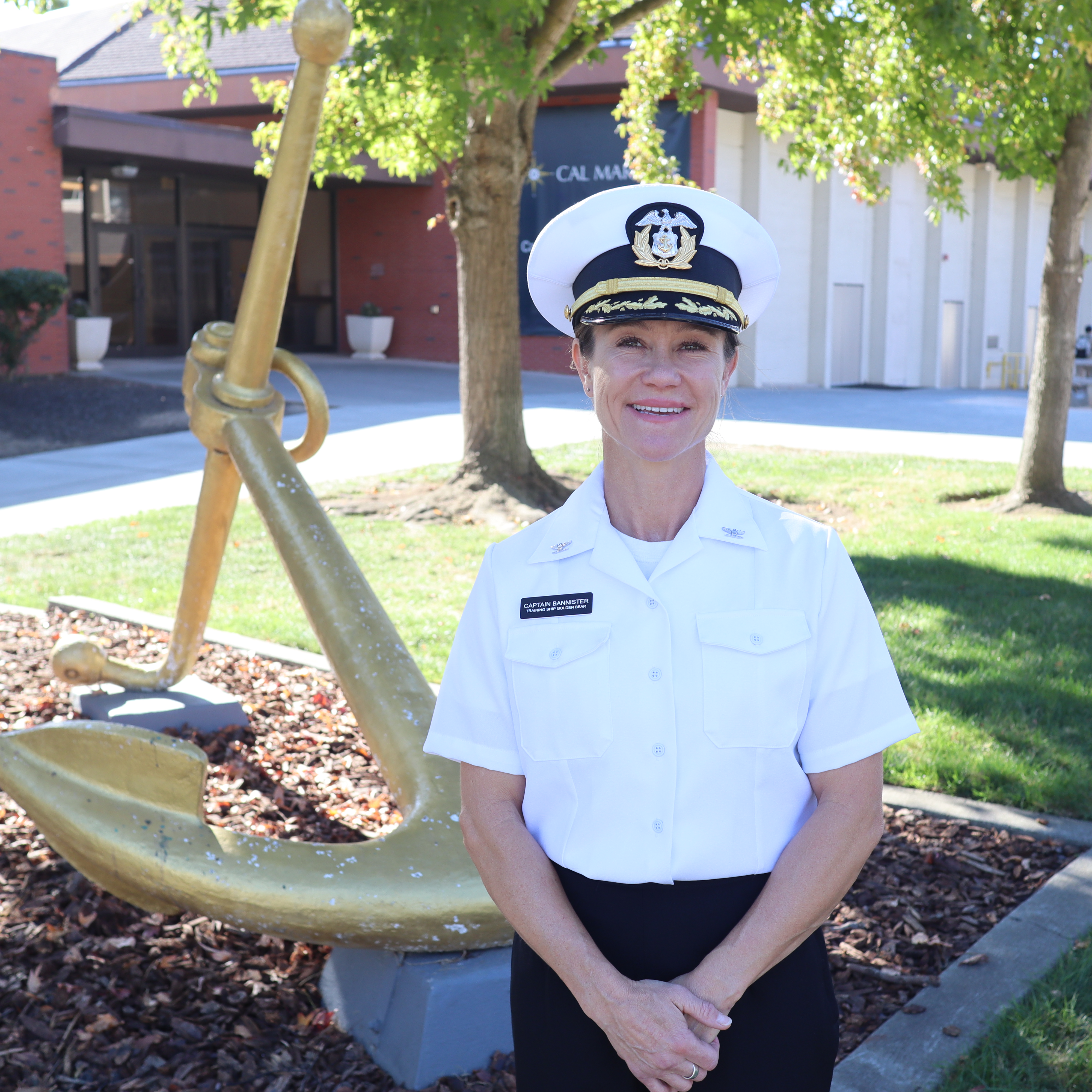 Sep 19, 2022
The TSGB will be under the direction of Captain Bannister who returns to serve her alma mater. Samaro Bannister-Schneider is a Class of 2000 graduate of our Marine Transportation (MT) program....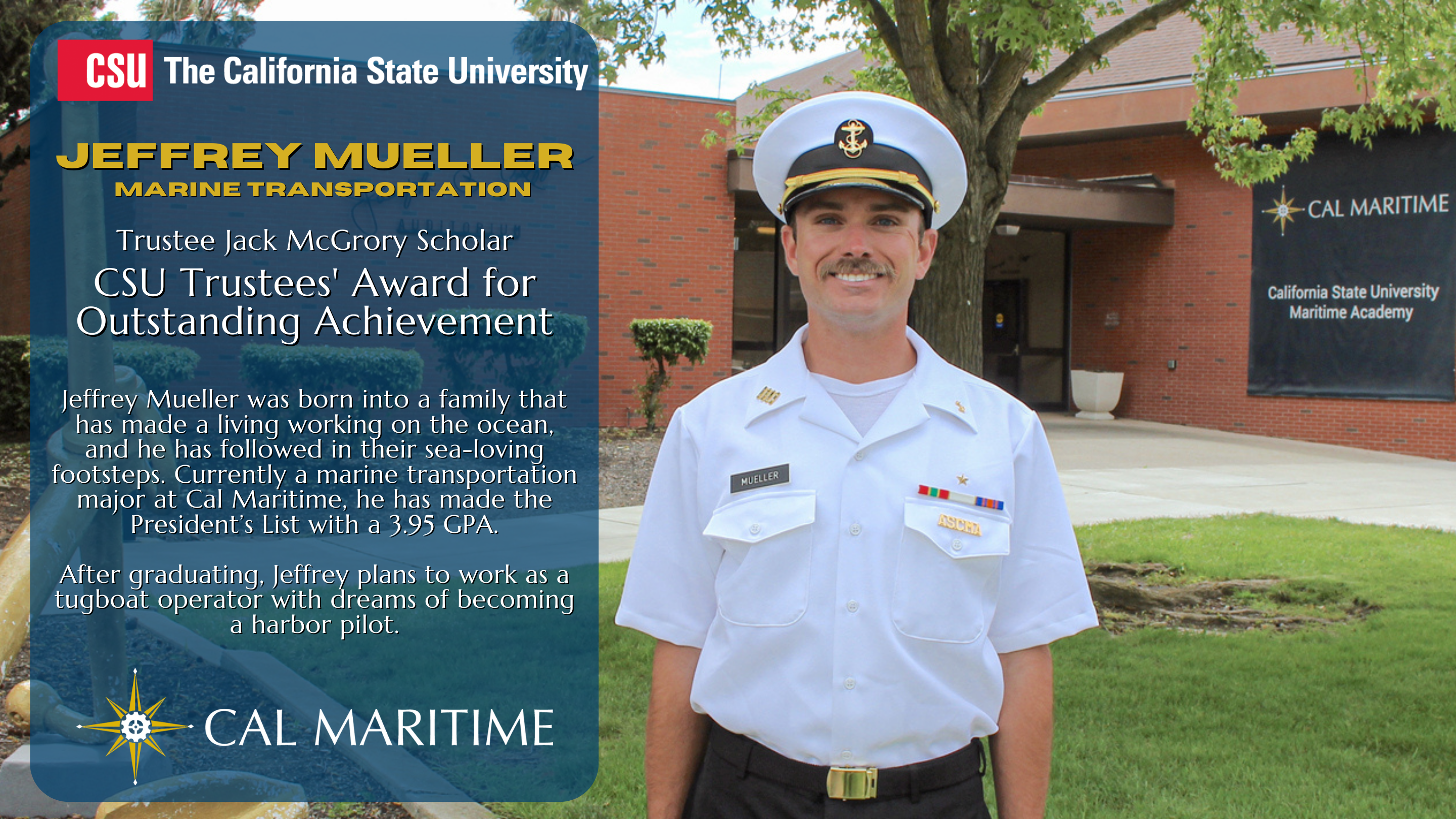 Sep 12, 2022
Out of 23 recipients, our cadet received the Trustee Jack McGrory Scholar award. Read more: ...