Contact Us
In response to the COVID-19 (Coronavirus) emergency, Counseling and Psychological Services has adjusted its practices in order to best serve and protect the Cal Maritime community. Our services are still available to enrolled students.
If you are experiencing an emergency, call 911 or go to the nearest Emergency Department.
Appointments for services are encouraged to best meet each student's needs. Please visit or call the Student Health Center (707-654-1170) to schedule an appointment.
After-Hours Nurse Advice: Call 707-654-1170 ext. 1 to reach our after-hours nurse advice line. You may discuss any health-related concerns privately and confidentially.
Student Health Portal: All Cal Maritime students are invited to visit the Student Health Portal available with their Cal Maritime login information. Use the portal to receive confidential secure messages from your health care providers, view health information, and more.
Email: You may contact us at caps@csum.edu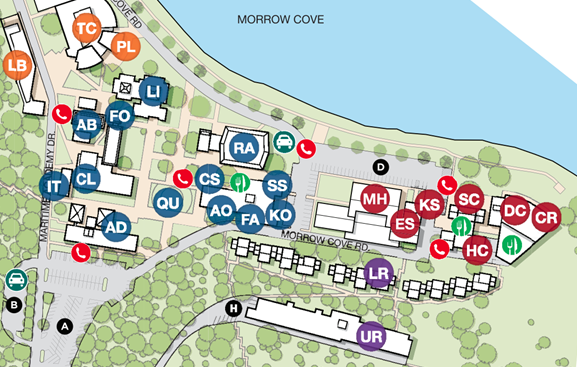 ** HC = Student Health Center