WELCOME TO CAL MARITIME
Fall Open House 2023
Explore our academic programs, meet our current students, and get a glimpse of life at Cal Maritime on Monday, Oct. 9.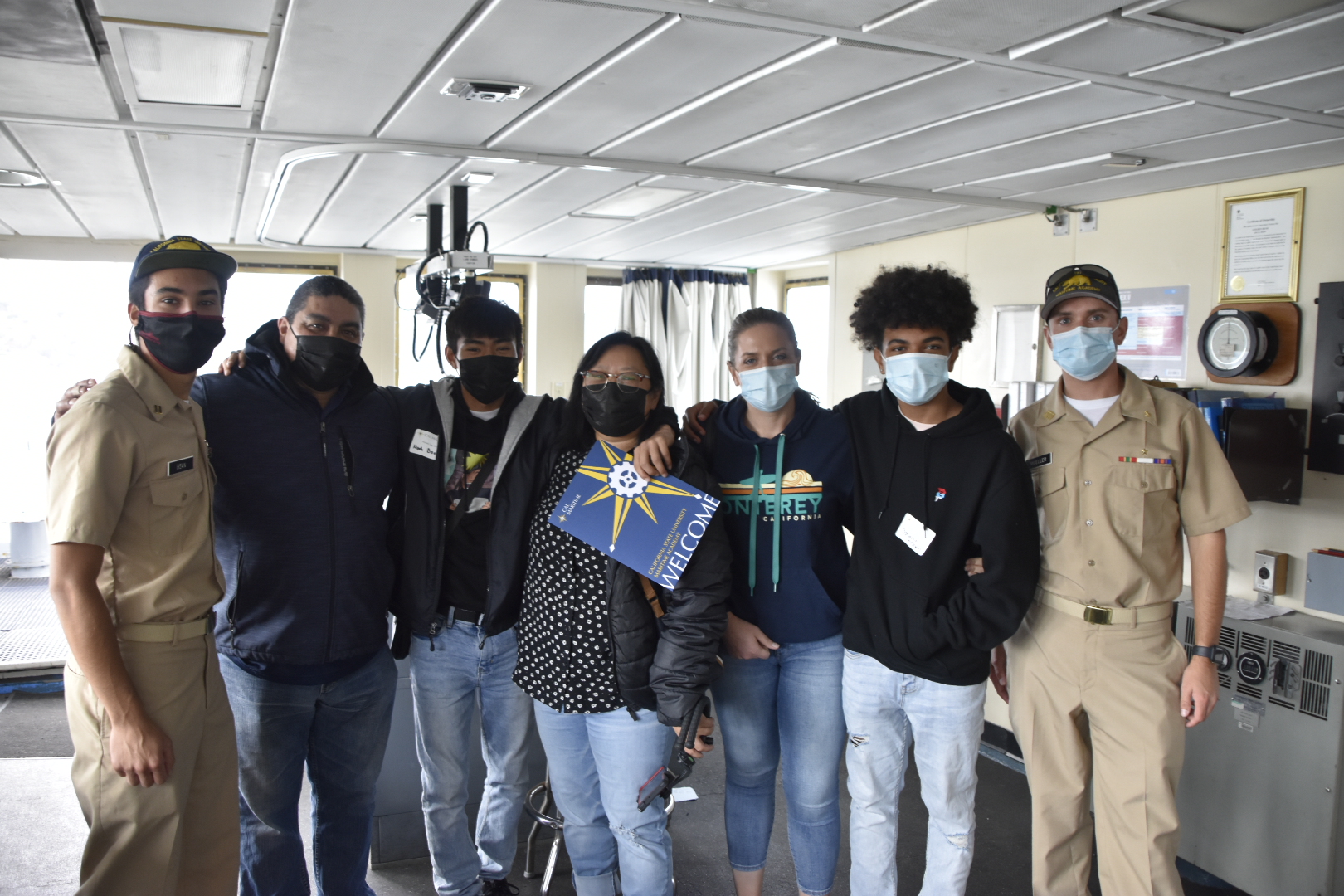 Cal Maritime is excited to welcome guests to our in-person fall open house. We have lively activities planned throughout the day to inspire you about the possibilities that await you at Cal Maritime. Join us for a chance to explore our 92-acre waterfront residential campus. Choose classes to sit in on and hear from campus representatives who are eager to meet with you.This free event is open to all. Breakfast, lunch and parking is on us! Don't delay, register today and take advantage of this special event created just for you!

Explore our Campus
This event is free and open to all prospective students and their guests. It will take place on our beautiful waterfront campus in Vallejo, CA. Students will have the opportunity to explore campus, majors, services, resources and options to get involve and lead. Experience life as a Keelhauler by attending a class for a day!

Experience Life at Cal Maritime
We can help you understand the unique educational experience and tremendous opportunities available. Join us on Monday, Oct. 9 to learn more about what makes Cal Maritime the most unique and specialized campus within the California State University system.
---
Class Sessions Overview
Look up a class you'd like to attend at our Fall Open House on Monday, Oct. 9. Hear directly from our acclaimed faculty as they share highlights of the programs our schools and departments have to offer. Join us for the entire day or drop in any time during the day. We look forward to welcoming you to Cal Maritime.
Naval Architecture
Boilers
Creative Writing
US Literature of the Sea
Marine Transportation
Rules of the Road
American Government
Southeast Asia
Navigation
Physics for Future Leaders
Engineering Physics
Instrumentation and Measurement System
Mechanics of Materials
Navigation
Marine Transportation
Macroeconomics 1
Calculus III
Mechanics of Materials
Mechanical Vibrations
SSAR (Security)
Macroeconomics 2
Marine Insurance
Navigation
Marine Microbial Ecology
Marine Survival
Meteorology
Rules of the Road
Critical Thinking
US Foreign Policy
American Government
Fluid Thermal Lab
Meteorology
Business Analytics